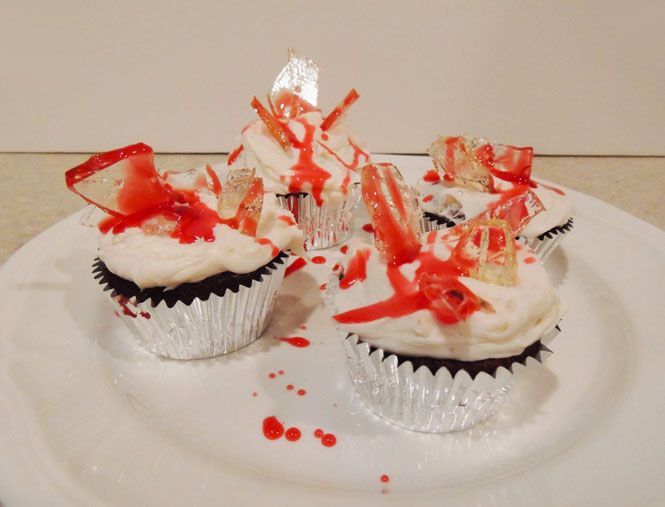 Happy Halloween!!! (insert cute emojis here)
Not only do I love to make fun cookies, cakes etc for Halloween, but between October, November and December I always have such a cooking and baking bug that I make nearly everything I find on Pinterest. Whether it's oreo acorn balls, a perfect soup for Fall or cupcakes that are perfect for Halloween like I made!! My entire food board on Pinterest is full of appetizers, meals and desserts that are perfect for this time of year.
I originally made these glass shard cupcakes for the season finale of Pretty Little Liars when A's identity was revealed (which you may have seen on my Instagram). I will admit - these are VERY time consuming, tedious and take practice. I made them again yesterday for Halloween and the second time around was MUCH easier and even took a bit less time since I better knew what I was doing this time around.