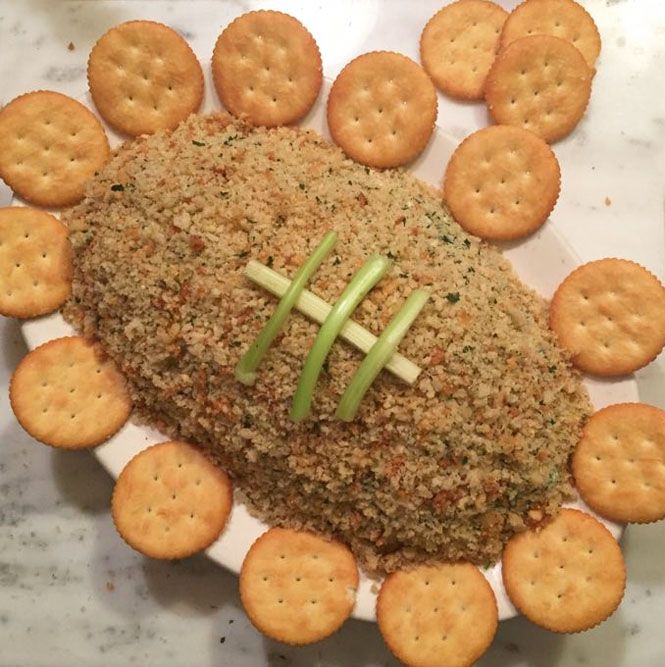 Whose ready for game day?! Every Super Bowl Sunday I'll be honest, I'm usually more interested in the commercials, half time show and of course the food. Finding new appetizers and finger foods to make for Super Bowl is so much fun and one of my favorites that I've been making for years is a Spinach Artichoke Cheeseball. This is super easy to make and it's a perfect food for any party!
What you'll need:
1 8 ounce brick of cream cheese, softened
1 cup grated mozzarella
1 cup grated Parmesan
1 6 ounce jar chopped artichokes
1 package frozen spinach
1/2 cup sour cream
1 cup Panko breadcrumbs
A small pinch of garlic powder (optional)
Extra Virgin Olive Oil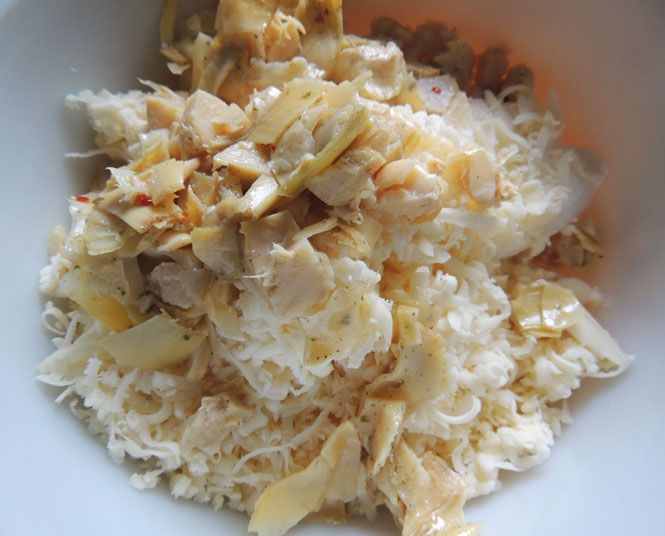 Mix together the cream cheese, artichokes, mozzarella, parmesan cheese, sour cream and garlic powder (just a pinch!) in a bowl.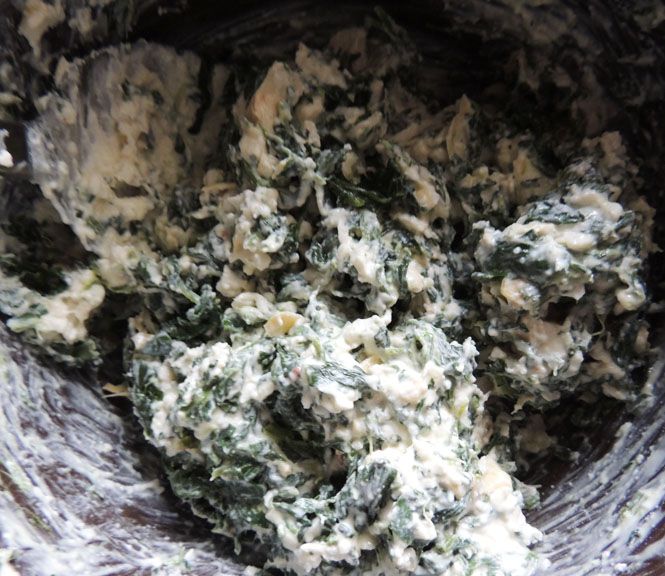 Mix in the spinach and continue to mix for 2-3 minutes or until everything is well mixed together.
Place plastic wrap onto a plate and place the mixture onto it (I shaped mine like a football since it was for the Super Bowl, but for any other party you can easily put it into any shape you like). Wrap the plastic wrap around the cheese ball and place it in the fridge to chill for at least 1 hour; I usually leave mine for around 2 hours if I have the time.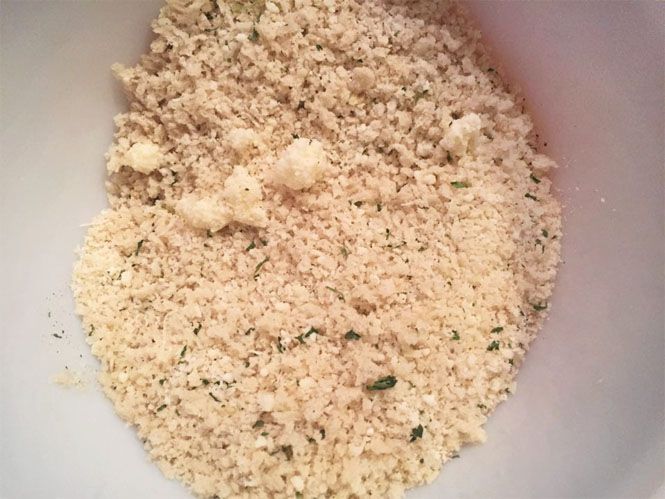 When you are almost ready to serve, mix the cup of Panko breadcrumbs and a handful of grated Parmesan cheese onto an oven-safe tray. Sprinkle some extra virgin olive oil over the mix (so that they get crispy) and put in the oven for 5-10 minutes or until the mix is golden brown.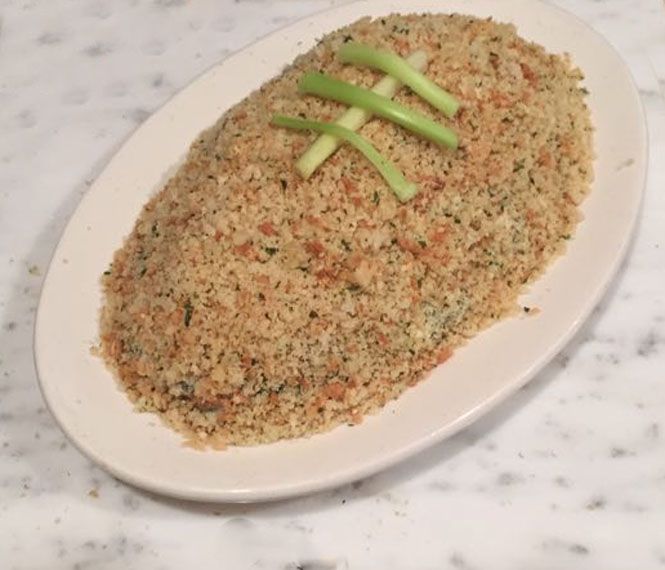 Completely cover the cheese ball in the breadcrumb mixture and serve with crackers of your choice! P.S. if you're shaping this like a football for the Super Bowl, cut the stem of a celery stick into pieces to look like the stitching of a football - isn't this so cute?! This is always a huge hit and it's something I always make more than just once a year. Definitely a winner recipe!
What are your favorite finger food snacks and appetizers?
XOXO
Bloglovin|Facebook|Pinterest|Instagram