I was sooo happy when I found out that I was chosen to receive the CoverGirl VoxBox from Influenster! This is my second VoxBox in the past few months and it's like a gift that comes in the mail to look forward to each and every time. (My first VoxBox review can be read here!)
CoverGirl has always been one of my absolute favorite drugstore-brand makeup brands and I got to be one of the first to try two of their newest products. Trying new makeup is always fun and I happened to need a new mascara to try - and I think I found a new favorite!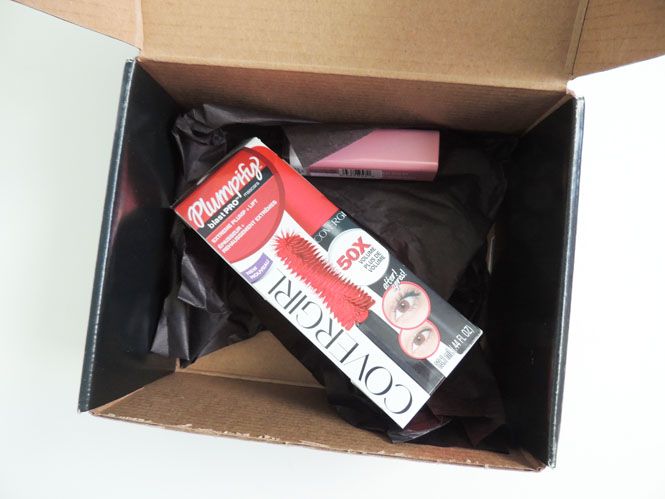 CoverGirl Plumpify Blast Pro Mascara:
This mascara is by far my favorite CoverGirl mascara I've ever tried and it's definitely one of my top favorite mascaras to use. I've been using it for about a week and a half and as someone who has naturally non-voluminous lashes, the main thing I look for in mascara is volume and to give my lashes length. A lot of mascaras also tend to clump up once you put it on and this one really hasn't! I think it may have something to do with the way the brush was constructed:
The brush is SO perfect - so much so that once I finish this tube, I'm highly considering keeping it and cleaning it so I can use it all the time! I don't think this is a mascara I would have tried on my own if I were shopping in Target, but I'm glad I was able to try it because it really does work. Most mascaras claim they'll give you 50x the volume and lift and don't always work so I was so happily surprised when this one did. Keeping my lashes curled without losing their "oomph" is something I struggle with too. I've tried an endless amount of products and different eyelash curlers to fix this and even though I can't always find the perfect fix (any advice is appreciated!) having a mascara that gives me so much volume makes that not as important to keep my lashes looking good all day.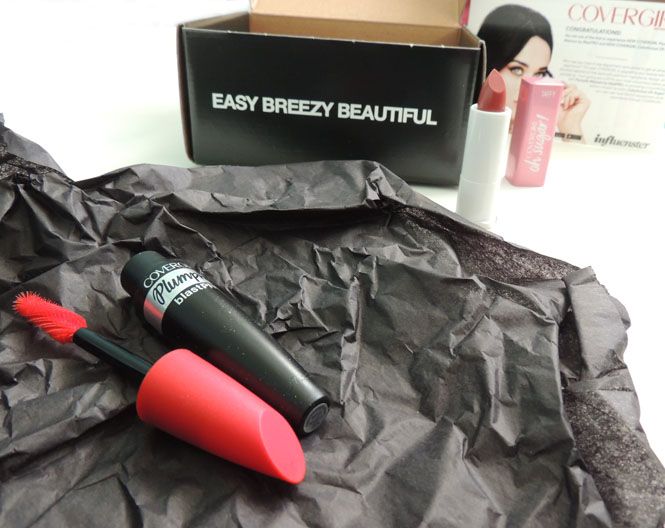 Colorlicious Oh Sugar! Nourishing Lip Balm: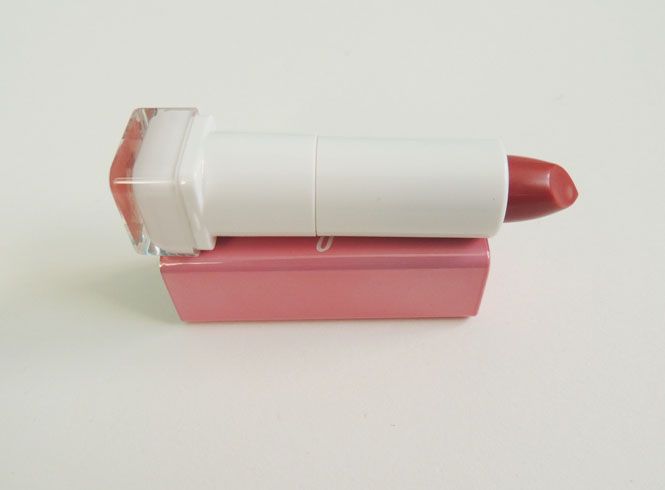 I got the Oh Sugar! lipstick in Taffy and it's the most perfect color for winter! The best part about this lipstick is that it has a built in vitamin infusion making it feel great on your lips and lets them breathe too even in the coldest weather! I wore this shade on New Years Eve and it looked so pretty on. I even compared it to Please Me by MAC and it's so super similar that there's barely any difference!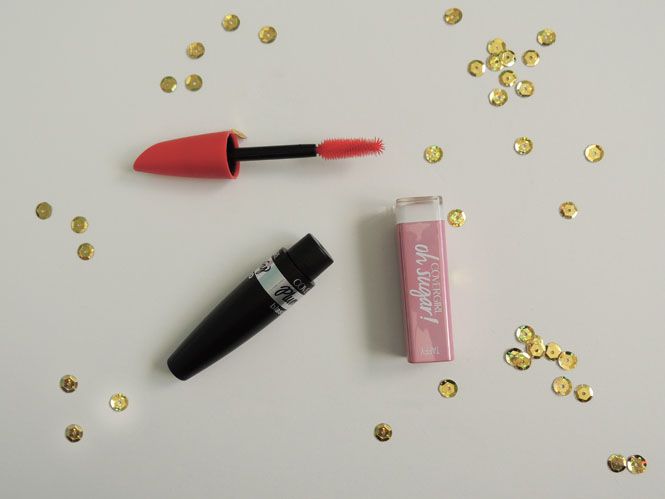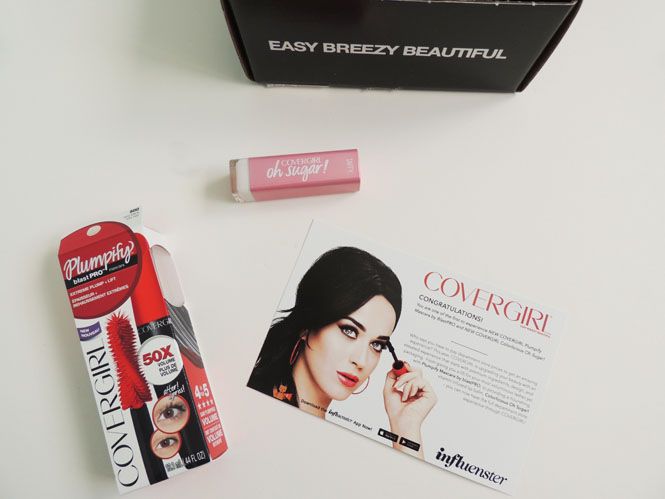 I was so excited to receive this box and to have tried products that are now ones that I'll be using for a long time!
Want to get fun boxes like I am?! Sign up HERE for a free Influenster account today and start earning badges and more to get your first VoxBox!
XOXO
Bloglovin|Facebook|Pinterest|Instagram