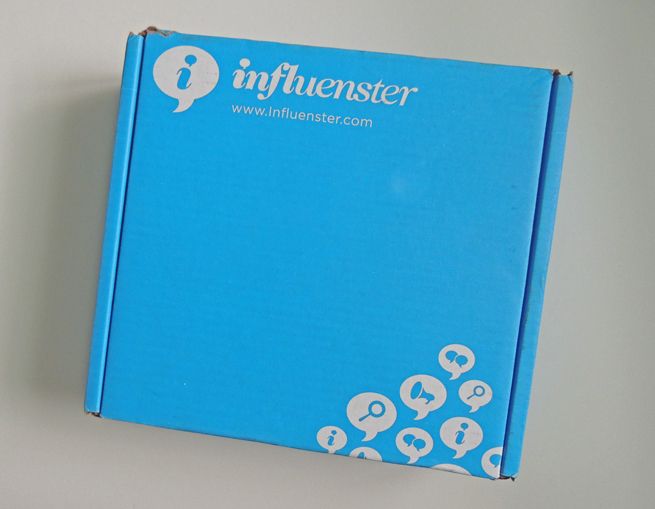 This past July, I was introduced to Influenster and joining was one of the best things I've ever done - really!! Influenster is a social platform that allows you to read and write product reviews and rewards members' social impacts with gifts to review. Your social media influence determines what you will review and when by building up points. Ever since joining in July, I've both left reviews on products that I've tried and loved (or tried and hated) and also have read many other reviews on products that have helped determine whether I try something new or not. All members of Influenster are in the same boat, so you can expect to read honest reviews for sure! Influenster is seriously an amazing company and two months into product reviews and anxiously awaiting, I received my first VoxBox in the mail last week!!
When I found out that I was going to to be getting the Homecoming Voxbox I was SO excited and constantly checked my mailbox awaiting its arrival. Here's what I got: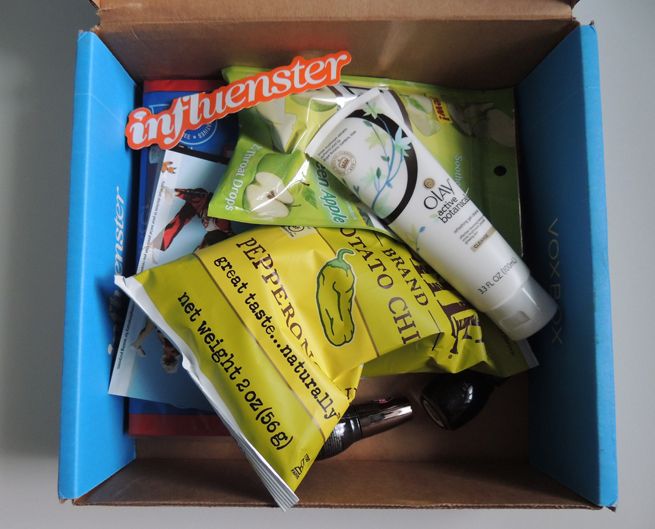 I felt like I was opening a gift when I opened this VoxBox! Picking each product inside up I was so excited to try each and every one! As this was my first VoxBox from Influenster, I really didn't know what to expect. Since I joined, I've always heard great things about the company but I still had told myself that the products they were going to send in a VoxBox couldn't possibly be anything that great, I mean influensters get them for free, right? Totally, completely and happily wrong!!! I've been loving everything I got in my first box and it's been making me so excited (even more than before) to be a part of this awesome networksite.
Here's a break down of each product:
Olay Refreshing Gel Cleanse:
I try new face cleanses and washes all of the time because I can never find one that I absolutely love. I've used this Olay cleanse three times so far since receiving it and it's one of my favorite face washes I've ever tried! It doesn't make my face shiny or dry and it smells SO amazing. I love that it's gel and how refreshing it makes my face feel. I've been using it in the morning when I wake up and right before I go to bed and it's definitely something I'll be using daily! If you're in the market for a new face wash I definitely would recommend trying this one. So far, so good and no complaints!
Kettle Brand Pepperoncini Potato Chips: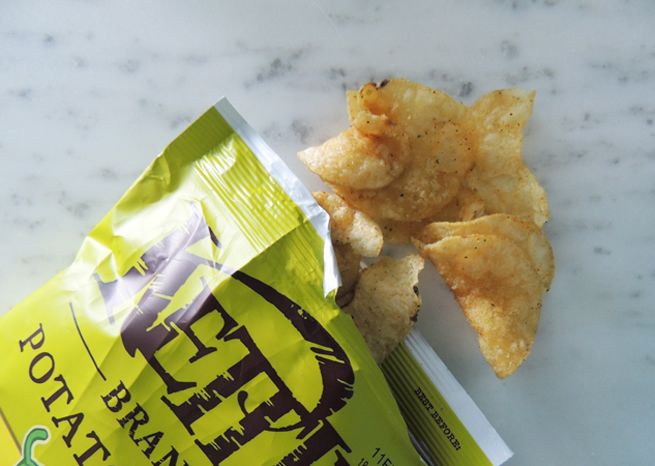 When I noticed that the Kettle chips flavor was Pepperoncini I assumed I wasn't going to like them because I usually don't like pepper and I also assumed that they were going to be spicy. I opened them as a late night snack while watching Dancing with the Stars the other night and I could not even believe how good they are! They're not spicy or strong and don't have too much of a pepper taste which is perfect. They are pretty salty and I ended up drinking two water bottles after I had some of them but they're a yummy snack for sure!
Luden's Green Apple Throat Drops:
The colder weather is upon us which means cold and flu season and I've already been having an on and off cough that I'm trying to get rid of - lots of Vitamin C and Zinc!! I'm very picky about medicine, cough drops, anything and in my house there always seems to be lemon flavored everything... Airborne, cough drops, it's gross. I've never heard of Luden's but I do love green apple so I was excited to try these throat soothers and they're so good! It actually tastes like a green apple jolly rancher which is great for my picky self. They didn't really help with my cough, but they did sooth my throat and it was nice to have something to help make me feel better that I actually enjoyed and didn't have to hold my nose like a five year old ; )
Sinful Colors Professional Polishes:
Before receiving my VoxBox, I had never heard of Sinful Color polishes but I noticed that it was a two step mani with gel top coat and I was excited to try it! I get my nails done every three or so weeks with gel polish and in between manicures I tried this color. I was sent the dark room shade which is almost a black but more navy and it's perfect for Fall. I would have hoped that the actual polish was gel too instead of just the top coat being gel, but for throwing on some polish in between manicures it definitely did the job! The price is great too - if you Google this brand, you can buy colors for around $2! Like any regular polish, it chips within a few days but the gel top coat is really great and I've even started using it every few days at home after I go get a manicure to keep my polish in tact! I'll be trying a few more colors from Sinful Colors for sure.
Red Vines Twists:
This probably is going to sound crazy but I'm probably the only one in the world who doesn't like licorice. These are very good (especially for someone who isn't a huge fan of these) and I gave them to my mom and she loves them! They're soft and not stale which is my biggest pet peeve when it comes to candy.
After seeing the products that came in the box, the whole "homecoming" name of this VoxBox made me have quite the light bulb moment... Duh, products that are great for this season!
I couldn't be any happier with my first ever Influenster VoxBox. I'm so excited and extremely anxious to earn more points to get the opportunity to review a second box! Because what's better than a free box of products to test, review and share with everyone?! I hope you decide to join Influenster - trust me, you aren't going to regret it! Thank me later : )
Did anyone else get the HomeComing VoxBox? What did you think of the products?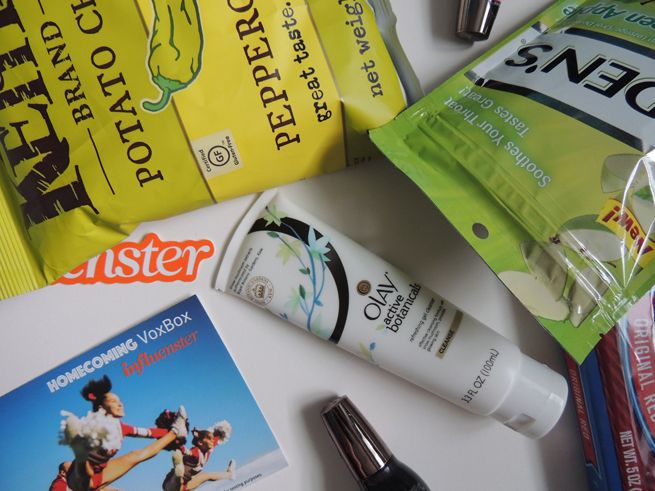 XOXO
I received these products complementary from Influenster for testing purposes and all opinions on these products are my own
Bloglovin|Facebook|Pinterest|Instagram