Happy Tuesday! As you probably know if you've been reading past posts, I'm in the midst of a partial room makeover. I've found the majority of new decor at places like Home Goods, Joss and Main and Pottery Barn, but there have been some fun do-it-yourself projects that I decided to try and ended up absolutely loving! I have a window seat surrounded by built-in shelves that takes up an entire wall in my room and it is basically the focal point - so I figured it needed some serious updating and help! While I'm not anywhere close to being done, I did finish these awesome DIY's and wanted to share with you guys how happy I am with the end result!
For the mason jars you will need:
Plain glass mason jars (can be found at craft stores such as Michael's)
Enamel matte finish paint - color of your choice
Sparkles (optional)
For the glass vases you will need:
Glass vases; size/shape of your choice (can be found at Target, Michael's, even the dollar store!)
Rubbing alcohol
Enamel paint - color of your choice
*
For these glass vases, the secret to the shininess is painting the inside of the vase! Clean the inside with rubbing alcohol, let dry, pour paint in (use a brush to move around if needed) and let dry. This may need a couple of coats! But be sure to let each coat dry before adding more!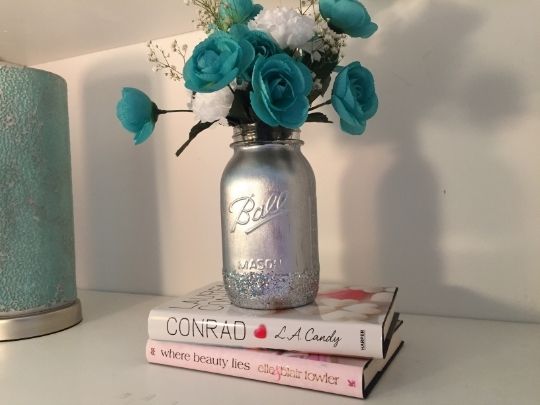 I recently bought some fashion/designer books to place under this jar but they haven't come yet, so I put these two in their place for the mean time!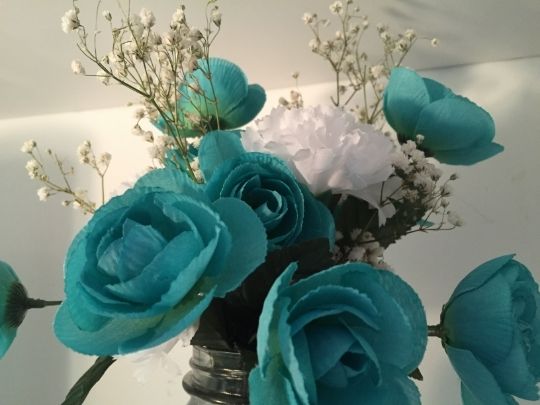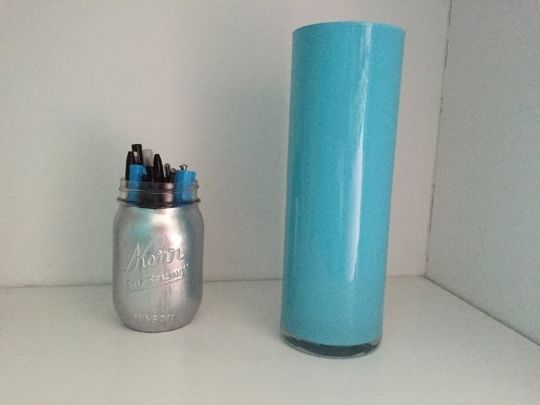 The glass vase is the same color turquoise as my room! I only have done one so far, but I'm going to have 3-4 total!
Has anyone done similar DIY projects? I would love to see them if you have! These are super easy and don't take too much time - they also make for beautiful decor for any room! Enjoy!
XOXO
Bloglovin|Facebook|Pinterest