Happy Wednesday! I hope you're all having a fabulous week! As most of you probably know, the Lilly Pulitzer for Target line launched this past Sunday and well, the majority of shoppers were not happy! I was lucky enough to grab a phone case and tote bag (which will be featured in a post coming soon!) but other than that the stores and online sold out in under an hour. The whole thing drove me a bit crazy and I'm pretty displeased with how it was handled by both brands, but it is what it is I guess! I would rather pay retail than pay the hundreds of dollars that people are selling the items for on websites like eBay.
Spending hours in Target this Sunday is what lead to this post - I can never leave that store without spending money, I'm convinced it's impossible! With that being said I wanted to go on and on about some of my favorite things that I purchased!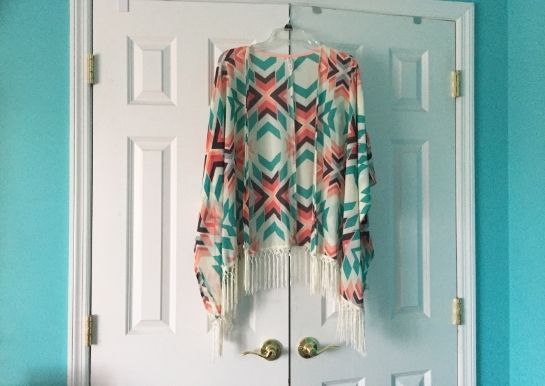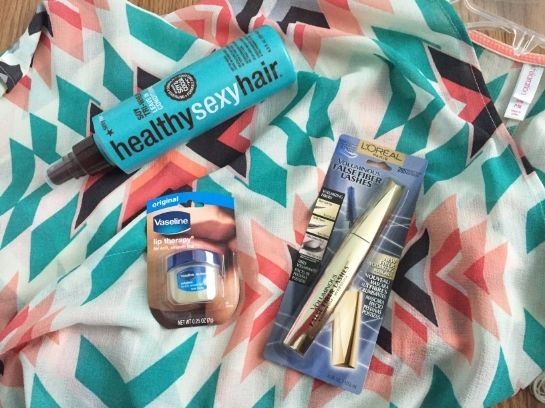 I cannot tell you how much I love kimono's, so when I saw this one I practically screamed! The best part? It somehow was on clearance for $16!! I felt like a little kid in a candy shop with how happy I was.
This Healthy Sexy Hair detangler is my absolute favorite so I picked up another bottle! It makes your hair smell so good and is infused with vitamins that make your hair shine and feel silky and completely knot free! I love the Healthy Sexy Hair line - it's a definite must try!
Oh my gosh, if you don't already use this L'oreal mascara, go buy it!! Seriously it's my favorite mascara I've used to date - the fibers really do work! Forever obsessed!!
I also picked up this mini Vaseline Lip Therapy. I think I mostly was obsessed with the mini little jar it came in, but I love that it's little enough to carry around in any size handbag I'm using and especially during this time of year it comes in handy!
Here's some more of my favorite kimonos for Spring
I also ended up dying over the home decor Target had out for Spring - both indoor and outdoor! I picked up a couple things in that area, but that stuff will all be talked about in a post I have coming up!
Does anyone else have an obsession with Target hauls like I do?! I would love to hear about what you bought!
XOXO
Bloglovin|Facebook|Pinterest