The harshest months of winter are just beginning in New York and although we haven't had much of any snow yet and warmer than normal temperatures, it's pretty impossible to even think that we'll get it this good all season long! I've been mentally planning some vacation ideas in my head along with spontaneously booking them as well and all I can think about is sunshine and warmth! I always try and get as tan and make my skin a glowing bronze when I'm away and at home during the summer time too. As I get older though, I've begun to realize how important taking care of my skin is. There are much better ways (and even safer ways) to get glowing skin and keep your skin safe, too. Plus, who wants to age faster? Not me!
Something most of us fail to realize is how important keeping our skin healthy, hydrated and sun-safe is. I know I do and that's why this year I'm pledging to protect my skin with the Your Skin Is In program run by the Melanoma Foundation.
Your Skin Is In is an educational, pledge based program and contest that encourages teens and young adults to make a personal promise that they will protect the skin they're in. Over the past 8 years, MFNE has traveled all over New England, exposing over half a million students to this educational program.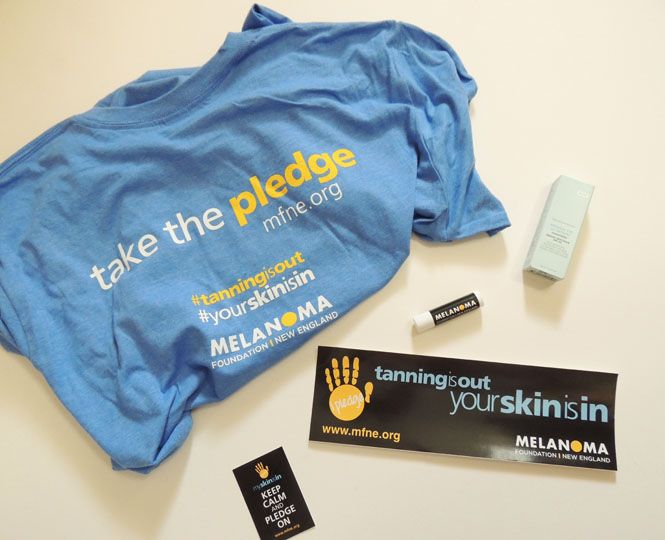 Most people don't realize how much damage the sun can have on your skin regardless of how long your skin is exposed. SkinCeauticals is a great line of products that provides SPF to spots of your body that you would likely never think of:
The Physical Eye UV Defense is a soothing cream (that smells AMAZING!) for the base of your eyes. Keeping your eyes protected from the sun is one of the most overlooked places and also is one of the most important. This serum goes on the base of your eyes and not only has SPF to protect from sun damage but also helps to protect from anti-aging effects. Your eye lids have extremely sensitive skin so keeping them healthy, hydrated and free of sunburn is super important. The Serum 10 is perfect for anyone with sensitive skin (like me!). This serum is made to help restore healthy looking skin and to help defend against aging effects from the sun. My mom always tells me to be careful now in the sun and using something that will already help to prevent aging skin is so important to me! This serum is something I will most definitely start implementing in my every day skincare routine - especially since it lasts for a minimum of 72 hours! It can also help to reduce any appearing wrinkles, lines and works as it sets into your skin. It also smells really great so keeping it on your skin for that long is nothing but soothing!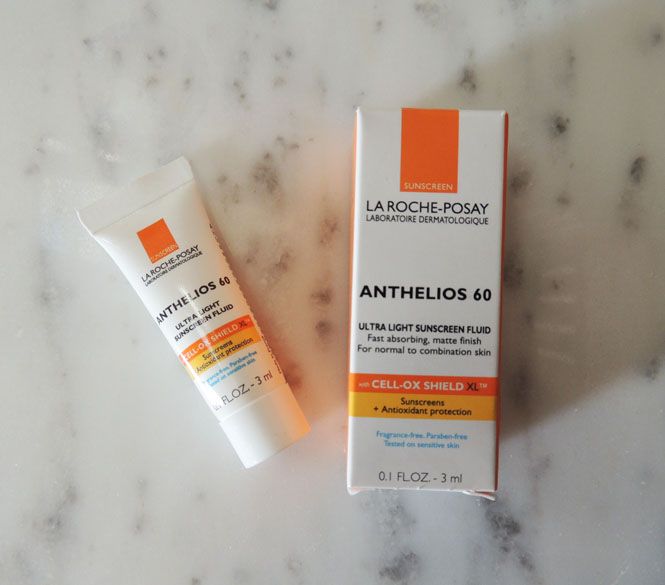 This La Roche-Posay Anthelios 60 sunscreen is a water resistant UV protection that was made to help give a better, more broad-spectrum sun protection versus other sunscreens. It was created with antioxidants to help protect your skin from the harmful UV rays that the sun also lets out along with its warmth. I've used it once already on a mini-vacay and it works AND smells great! I used it on my nose and my shoulders - two places that I burn in the sun the most frequently and most quickly. I love that it doesn't make your skin appear as being shiny and it doesn't make your skin feel greasy either.
This peppermint SPF lip balm is from the Melanoma Foundation NE. Protecting your lips is also an overlooked body part that many of us don't take measures to protect in the sun. Personally, I never really use an SPF lip balm in the summer unless it's in the gloss or lipstick I used that day (oops...). Using a chapstick or lip balm that has at least SPF 15 in it is so crucial for your lips and helps to keep them hydrated, smooth and safe. There are tons of lip sticks that are including SPF now, but be mindful of this when you purchase your next lip wear!
7 Helpful Skincare Tips:
1. Always wear sunscreen with a minimum of 15 SPF! Get a higher SPF for places you burn easier - like your shoulders or nose.
2. Accessorize while staying sun-safe with a cute floppy hat to protect your face!
3. Check to see if your sunnies have UV protection to them to help protect your eyes.
4. If you wear contacts, see if yours are a brand that have UV protection in them. I wear Acuvue Dailies and they have UV protection in them.
5. Always protect your scalp! You do not want to get sunburn there - look for hair product that has SPF or better yet, spray a little sunscreen directly to your scalp when you're outside!
6. The hottest times of the day and when the sun is the hottest are between 10 AM and 3 PM, so if you're going to be outside during these times, make sure you reapply sunscreen regularly.
7. See a dermatologist! Once you're 18, the Melanoma Foundation recommends seeing a dermo at least once a year for a check up. If you ever notice anything irregular, bring it up to your doctor. A dermatologist is just as important as a primary doctor - don't overlook anything!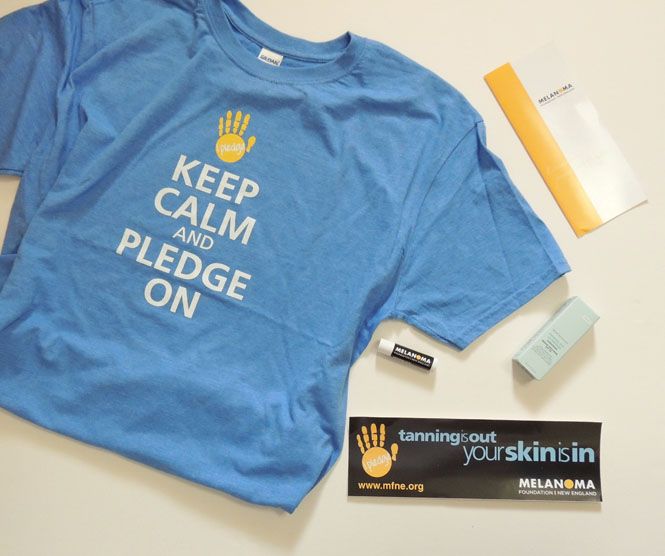 Melanoma is the second most common form of cancer for teens and young adults ages 15-29, however it's preventable and 99% curable when caught on time. Start spreading the message today! Take the pledge here today to keep your skin safe!
Be sure to visit the Your Skin Is In pledge page! For more information about the campaign and other great posts and stories, be sure to visit The Melanoma Foundation on Facebook, Twitter and Pinterest!
XOXO
This is a sponsored post in partnership with the Melanoma Foundation and Her Campus Media. All words and opinions here however are my own.