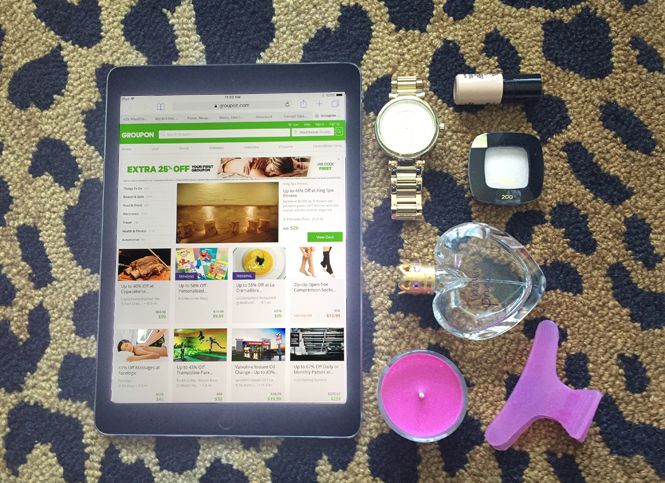 Thank you to Groupon for sponsoring this post! As always, all opinions are my own.
...from Groupon, duh! It's no secret how much I love Groupon and who wouldn't with how many great deals there are daily and locally? I start my day by washing my face, drinking a glass of water, checking my email and checking for new Groupon deals. I've found so many awesome goods and services via Groupon and especially ones that have to do with beauty and wellness. It never fails to amaze me how many local deals there are that you'd really never know about without checking Groupon!
Groupon has the best beauty deals - I find so many great beauty buys and considering it's so easy to buy on Groupon, I buy a ton of my beauty products here. Since I've been trying to get healthier lately, the health/fitness section is super helpful also. By searching locally, you get a more tailored shopping experience and I've found some awesome yoga classes around me that I wouldn't of even known about otherwise!
Another Groupon I've found often is for Lasik eye surgery. I've been wearing glasses since 3rd grade and contacts since 5th grade... My eye sight is SO bad, without glasses or contacts I literally can't see two feet in front of me! It's sort of disappointing and annoying to say the least, and because of that I've considered Lasik before even though I'm young. I know there are so many different probables but it's been extremely helpful for a few people I know who have gotten it. It's expensive but these Groupons make it seem hard to pass up!
At 60% off, Lasik has become affordable! I would have never imagined and now it's in serious consideration!
Anyone else love Groupon as much as I do?!
XOXO