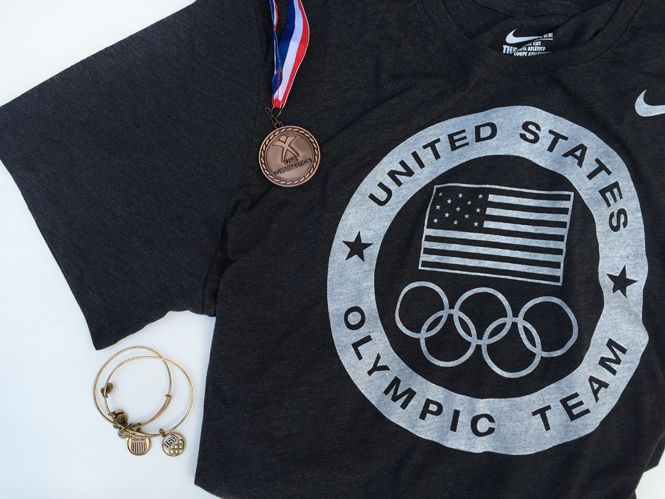 We're finally in the final stretch to counting down until the Rio Summer Olympics begin!!! Tonight is the Opening Ceremony and I am SO excited; I look forward to this every 4 years more than anything. If you've been hanging around here for a while, you likely know that my little sister is a competitive gymnast so we've always paid very close attention to gymnastics in the elite world. That's my favorite event to watch and cheer for, but I'm also looking forward to the rest of the events! Everything about the Olympics is so much fun and if it weren't for all of the craziness going on in the world, I would of tried SO hard to be in Rio for the games this year! I mean what's prettier than Rio de Janeiro?! This event is the one thing that brings the world together and I think that's a huge part of why it's so exciting to watch.
There's so many awesome ways you can root for your favorite teams and sports and so many different options when it comes to Olympic gear; Under Armour, Nike, and Ralph Lauren are the main three brands selling Olympic gear but there's other brands like Alex and Ani that are selling awesome must haves for the games. Here are my favorites: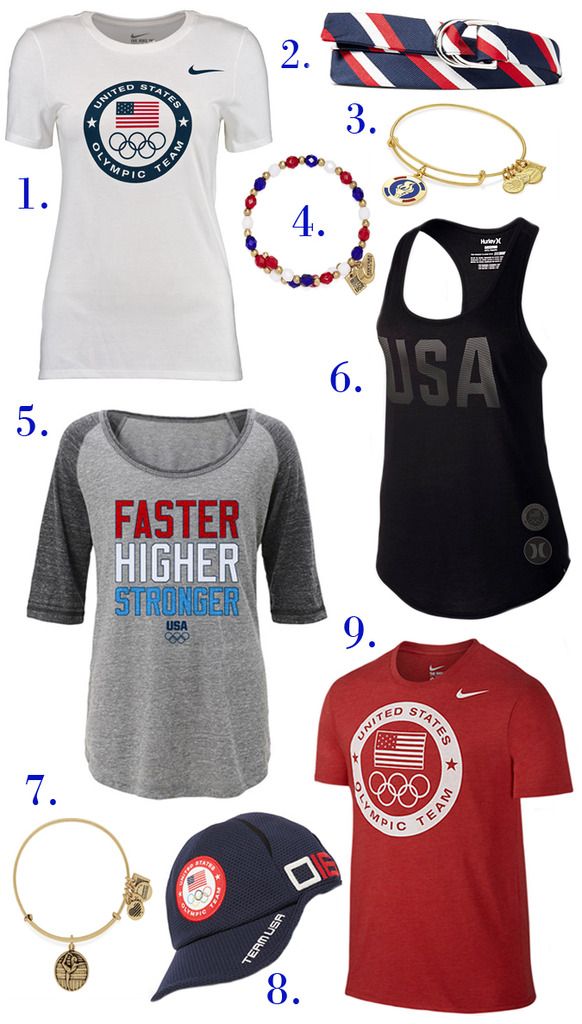 1 // 2 // 3 // 4 // 5 // 6 // 7 // 8 // 9
I absolutely LOVE the Team USA Collection from Alex & Ani! They have the cutest arm party additions; from different sport-related charms to red white and blue charms, they're great for year round wear too!
The Ralph Lauren collection is the best in my opinion... They have the outfits that the men and women of Team USA will wear in tonight's opening ceremony and I just love these looks and love even more that they're on sale to the public!
What event are you most excited for?! I'd love to hear!
XOXO