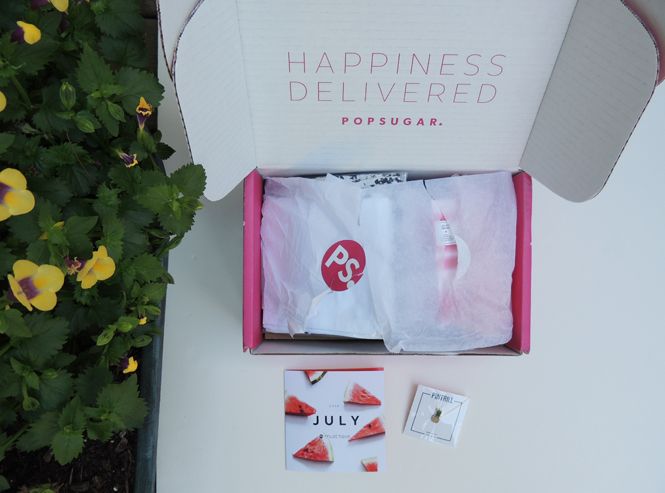 TGIF! I'm so happy it's Friday, and I'm so happy with this Must Have box from Popusgar! I love these boxes; for $39.95 a month you get a filled-to-the-rim box of amazing goodies. This box is all about living the life in the water, and I'm all about that! Everything in this box is so fun, here's what's inside:
"Oh My Brow" Brow Highlighter: this brow pencil is the perfect addition to my makeup bag and exactly what I needed! I haven't heard of this brand before but after reading a bit about it and swatching it, I can't wait to play around with it. The color is gorgeous and it's shimmery; and I think brightening my eyes and giving my brows a "lift" is exactly what my makeup routine needs. Apparently you can also use this highlighter above your Cupid's bow to help make your lips pop - this is gonna be so fun to play around with! It's one of those beauty products you didn't know you needed ; )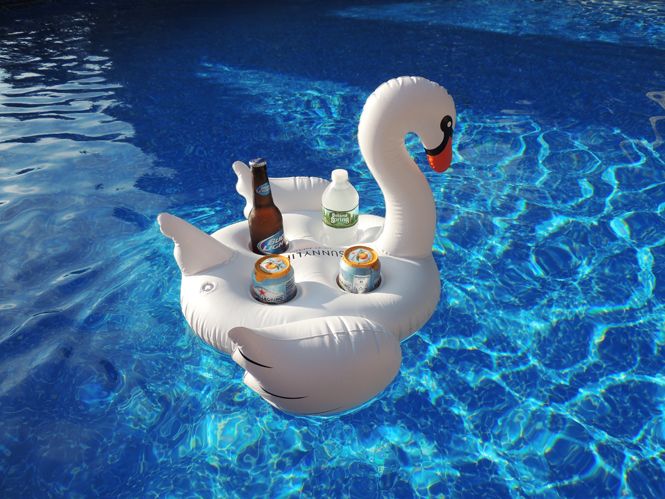 Inflatable Swan Drink Holder: the freakin' CUTEST thing in the world!! I am so obsessed with this little guy, perfect for pool parties! It's a lot bigger than I was expecting and I love that. It holds 4 drinks and as you can tell, I have my swan stocked up! A lot of the inflatables I've tried have tipped over with drinks in them but I'm happy to report that the swan is 100% reliable for your drinks!!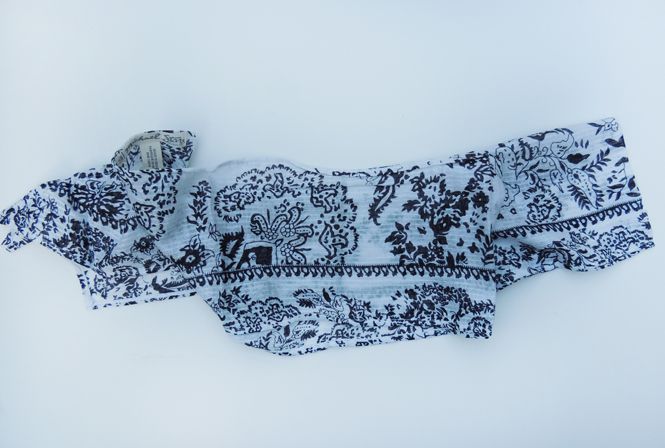 Michael Stars Scarf: I love that the point of this scarf is to be a statement piece, sort of in place of a statement necklace. So far I've worn it as a headband and I LOVE how cute it looks in my hair! I think it'd be a really cute addition to tie on to a tote bag too. The pattern is to die for!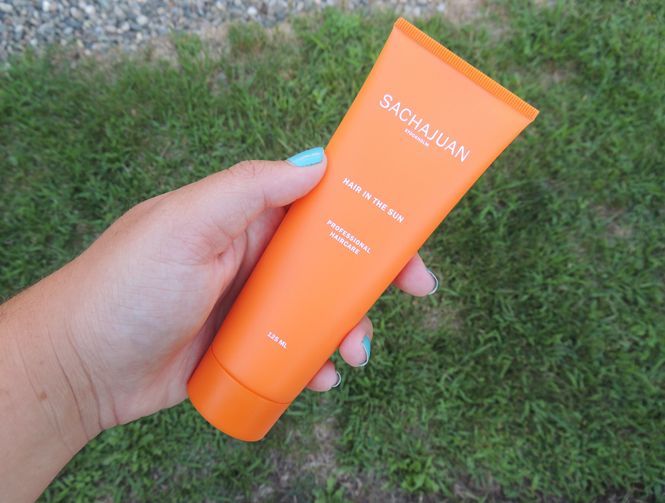 Hair in the Sun: I've seen this product a few times and I am SO glad that I get to try it out!! I've been hesitant in trying it because of the lack of any reviews on websites where it's sold, so I'll definitely be reviewing this in full. Sachajuan is (for me anyway) one of those sort of infamous brands that you never get around to trying. It's literally like sunscreen for your hair, and it's perfect for natural colored and dyed hair alike! The smell is amazing and you can rest assured that your hair will be UV-protected until washing it out.
Joe Chips' Sea Salt Potato Chips: I'm a sucker for any sort of chip or salty snack so you can bet that these were gone in a matter of minutes haha! The supermarket I shop at doesn't have this brand so I'm unfamiliar with it, but they're so good! I would compare them to Cape Cod chips; texture and taste wise. So yummy, who could resist?!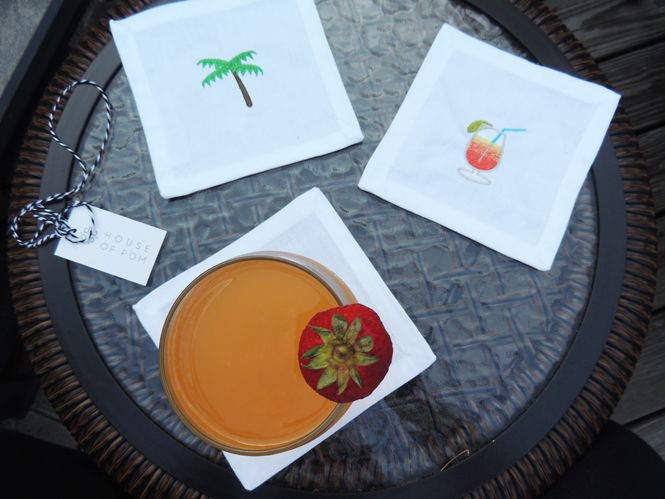 Emoji Cocktail Napkins: never have I ever seen napkins THIS cute!!! I'm obsessed with these cocktail napkins and the material is so sturdy that they're easily reusable. My favorite is the cocktail and palm tree (naturally) but they're all so adorable, I can't wait to use these more!
As a special extra goodie in July's box, there's an adorable pineapple pin and a Trove gift card. Trove is a customizable jewelry company that I've never heard of and wish I had sooner! They have the cutest jewelry and I've found so many new gift ideas too! If you're thinking about signing up, first of all I highly recommend it! And second, POPSUGAR is offering a $5 coupon (that never expires!) to use on your first box, just use code SHOP5 at checkout!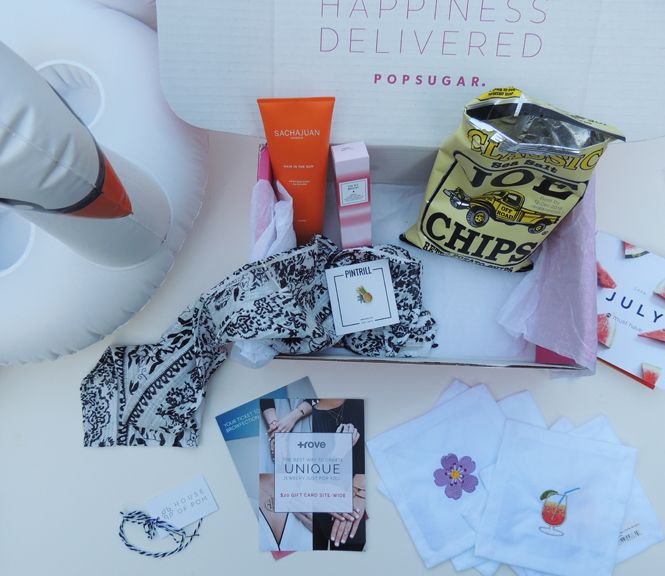 Do you get the POPSUGAR monthly boxes? What's your favorite from this box?
XOXO