In the past six or so months, I've heard SO many things about essential oils – both on the internet and from some friends. After trying to become healthier, coming in contact with Amber at Finding Balance and her teaching me more about dōTERRA essential oils really made me want to try them. Before speaking with Amber, I was pretty skeptical that these oils would benefit me, but I wanted to give them a try! So Amber was kind enough to send me such a wonderful package of these oils in the mail and from the very first day that I began using them (which was about 2 weeks ago) until now, I really have been able to see a difference in how I feel daily!
P.S. be sure to read on for your chance to WIN a trio set of dōTERRA oils!!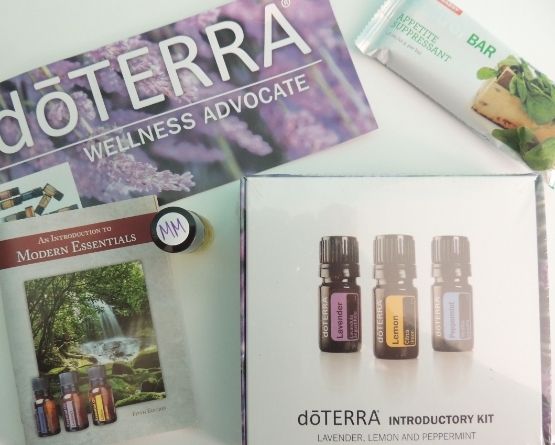 Amber sent me an awesome package that included the dōTERRA introductory kit (which includes three oils; lavender, lemon and peppermint), Mood Matrix, the Modern Essentials reference book and a Slim & Sassy apple cinnamon appetite control bar.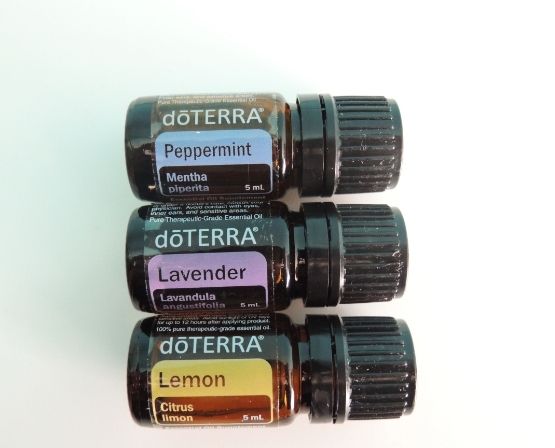 Each essential oil has different uses and let me tell you - the list of what each scent is useful for is never ending!! For example: the lemon scent is absolutely amazing to add to a glass of water. I've been adding a drop to a glass of water every morning and I have seen a huge impact in my energy level and mood throughout the day! The lemon is also a natural disinfectant which is why I've enjoyed putting a drop in my hands and inhaling it. Be warned though: the lemon oil is photosensitive, and since it's summer and I've been spending a lot of time outside, I do this only at night.
The lavender oil works wonders on bug bites - one of my favorite summer activities is sitting by the fire at night, so I'm pretty much prone to mosquito bites! Applying a drop of the oil on these bug bites not only takes away the itch right away, but makes them go away so much faster. I also had worn a new pair of shoes that gave me awful blisters on my heels; Amber suggested that I apply the lavender oil to the burn and let me tell you, it helped SO much!! I was in pain for such a short amount of time thanks to this oil - seriously a life saver. I also recently began adding two drops to my conditioner each time I shower which has helped make my hair silky smooth!
Once I tried the peppermint oil (which was the last I tried) my energy level immediately changed! I placed a drop in my hands and inhaled it and saw a difference within ten minutes which completely surprised me! I've also found the peppermint super helpful for when I'm extremely hot. I go to a lot of concerts and outdoor events this time of year where standing outside in the sun all day definitely is exhausting. I also get overheated after a run on humid and warm mornings. The best way to use this oil that I've tried is applying a drop on the back of my neck. When Amber told me to try this I had been skeptical that a drop of oil on my neck would help my body temperature cool down, but low and behold - it really, really works!
Ever since I was in 11th grade, I've found myself way too often having to say "my head is killing me today". I have tried so many things - chiropractor visits, eye exams, allergy tests, the list goes on and on. I've had relief from a mix of things over the years, but when Amber and I spoke about the oils she was going to send me she had mentioned that the peppermint oil is great for pain. After receiving the oils, instead of going straight to the medicine drawer I tried applying the peppermint oil to my head and it dulled the pain within minutes! I was beyond shocked - years and years of suffering and now I have this easy fix to help!
Something that I found super interesting is that these three oils (lemon, lavender and peppermint) used together is nature's most powerful antihistamine. That's pretty powerful - and so amazing to me that something that is so natural can work in so many different ways!!!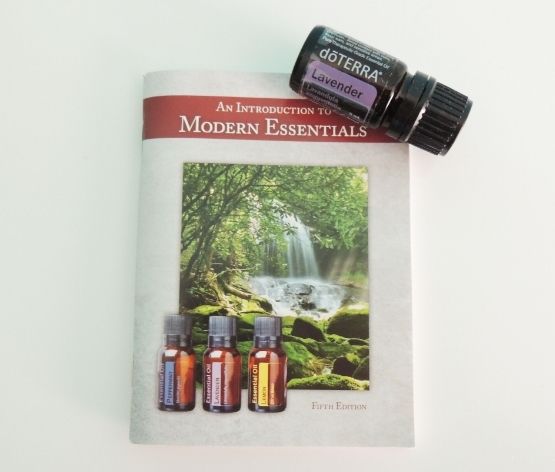 Amber also sent me an amazing book called An Introduction to Modern Essentials. There is a detailed list of every oil, every blend that dōTERRA makes and the many uses that each oil can be used for! I read through the book before trying any of my oils and doing so really made me want to try them even more. I was so excited when I read about the many uses of each oil - I never expected that each could really be used for so many different reasons! I'm glad I read this booklet first because it really gave me a better idea about what I was going to be using and helped me become much more experienced in dōTERRA essential oils!
This is the Mood Matrix roller ball that Amber sent me next to one of my favorite Vera Wang perfumes. I placed them side by side because I love using the Mood Matrix as a perfume! It smells amazing and is all natural with no chemicals like regular perfumes have! It's a nice change using an all natural perfume time to time! I really like this and since it's small I can easily carry it with me in my bag! The Mood Matrix is a blend of four dōTERRA blends - balance, citrus bliss, serenity and elevation. I'm super glad Amber sent me this bottle because I've been loving using it every once in a while! It's amazing that blending these oils can make such a powerful mix!
This Slim & Sassy apple cinnamon bar was insanely good!! Amber told me to try eating it a couple hours before the time of day that I like to snack - for me, that's at night. I wanted to try it in the morning too, so I ate half one night around 8 and the other half a day or two later mid morning around 11. I've tried a couple appetite suppressants in the past but this bar was by far my favorite! Not only is it really good but it did actually suppress my appetite before I wanted to make bad snack choices! This is something I'm definitely going to have to try again!
Overall, I am absolutely loving my dōTERRA essential oils! They're verified pure and it definitely shows in the strength each oil has. While I'm no where near an expert, I'm SO glad I have Amber from Finding Balance to help me out! She's given me so many awesome tips and is such a sweetheart!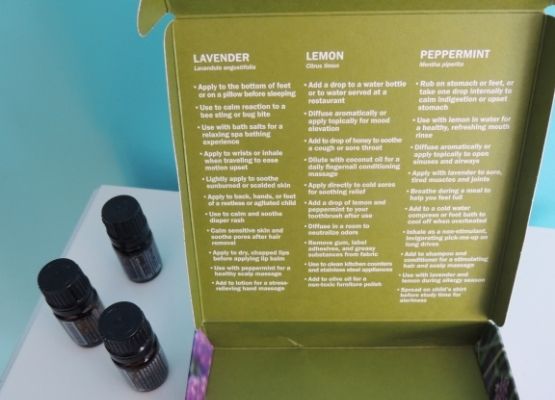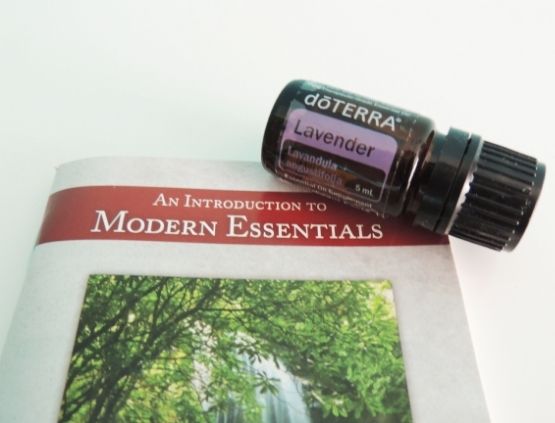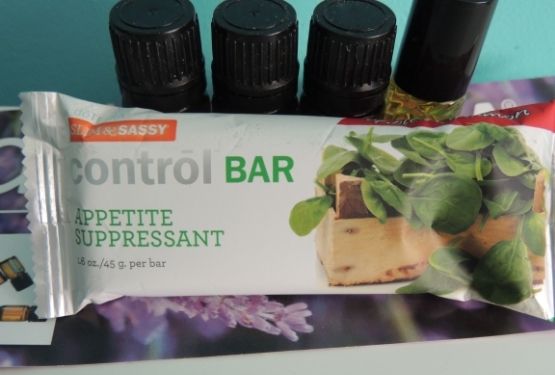 After adding these oils to my daily routine, I would most definitely recommend them! Whether you're trying to become healthy or just live a more clean and energetic lifestyle, implementing dōTERRA oils will help you achieve that! I also recommend buying these oils through Amber - she's super sweet and helpful and really wants to see all of her customers living happier and healthier! She has (and continues to with tons of my questions) helped me experience my oils to the fullest and I'll definitely be using them for a long time!
Check out Amber's dōTERRA Essential Oils video here!
You can also find Amber on Facebook, Instagram, Twitter and LinkedIn!!
Be sure to check out Amber's website to find out more about her, her lovely little family and the never ending list of ways that dōTERRA Essential Oils will improve your life!
Since I have been having SO much success with my dōTERRA oils, Amber and I decided to host an essential oils GIVEAWAY!!
Be sure to enter here for your chance to win a trio kit of dōTERRA essential oils! Trust me you will love them and this giveaway is a big one so be sure to enter!!
We will be announcing the winner one week from today - Monday, June 22nd!
Another big event happening one week from today, June 22nd, is that Amber will be holding a LIVE webinar at 9 PM (EST). It's going to be super informative and all about dōTERRA essential oils - how to use them, why to use them, the medical benefits and so much more!! Be sure to claim your spot HERE before space runs out! It's going to be super helpful!
Do you use essential oils/have a favorite scent?
XOXO
Bloglovin|Facebook|Pinterest|Instagram