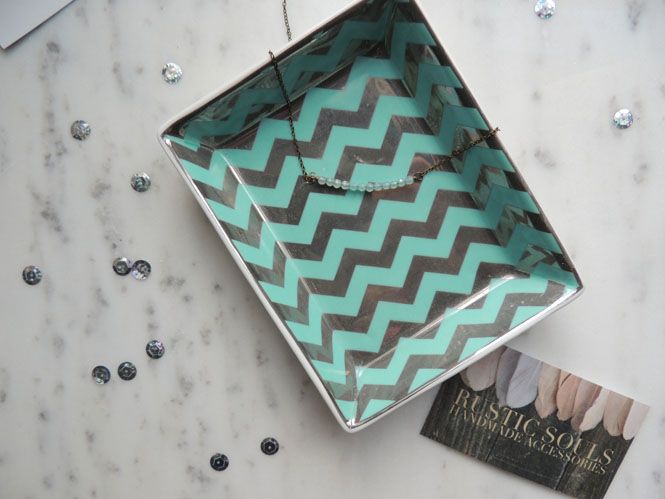 Whether you're looking for a new piece of jewelry for yourself or any important girl in your life, you can likely find it on Rustic Souls! All Rustic Souls pieces are 100% handmade and have a bohemian flair to them which I love. The best part about this jewelry is that since each piece is handmade, every piece is one of a kind in its own way. Jewelry and accessories are my favorite things to buy so teaming up with Rustic Souls wasn't even a question for me!
I also love to support a good cause - and with Rustic Souls, you can. The owner of Rustic Souls is an incredible survivor of both Lupus and Fibromyalgia, so she donates a portion of EVERY sale from the Survivor Line to both the Lupus Foundation of American and the National Fibromyalgia Association in hopes of more research, more solutions and a cure for these diseases.
Whether you're looking for something gold, brass, leather, silver or more - shop Rustic Souls on their website or Etsy shop.
I've found so many great pieces through Rustic Souls and even have been able to cross some names off of my Christmas shopping list thanks to this jewelry!
This is the Gold Sleeping Beauty Necklace and is made with a sleeping beauty turquoise stone with a 24k gold chain.
"Turquoise the talisman of kings, shamans, and warriors. It is a stone of protection, prized as a symbol of wisdom, nobility. Turquoise can promote leadership, it helps overcome writer's block, and is a stone of clear communication when giving information; an especially good amulet for those who work in the law, or for local or central government. Turquoise is especially recommended for accountants and computer operators for mental relaxation, for those who work in radio or television to release anxiety, and for laborers to protect from bodily harm. [Mella, 129-132]"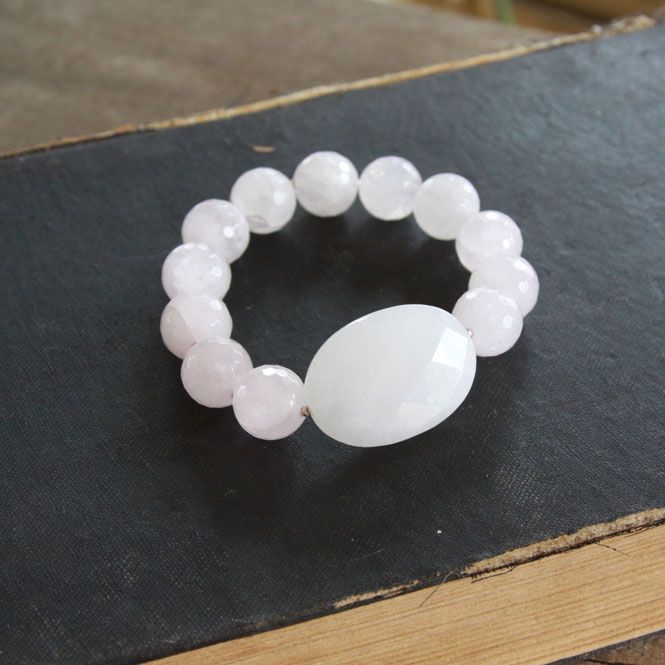 I love arm party jewelry and adding this rose quartz bracelet matches literally everything! It's a stretch bracelet which surprises me so much because you cannot tell at ALL and still get to wear it comfortably.
"Rose quartz carries a soft feminine energy of compassion and peace, tenderness and healing, nourishment and comfort. It speaks directly to the Heart Chakra, dissolving emotional wounds, fears and resentments. Called the Heart Stone, Rose Quartz may have been used as a love token as early as 600 B.C. and is still an important talisman of relationships. It carries a high spiritual atonement to the Earth, Universe, and the Divine."
This Gold Quartz Teardrop necklace is made with a pink chalcedony stone and 24k gold. I love the color of this quartz stone and really love that it isn't too bulky or long - but more dainty and pretty!
"Chalcedony is a member of the Quartz family with a cryptocrystalline structure, perfect for magnifying its crystal energy to soothe and restore balance, from the conscious mind to the inner child, all the way down to the animal self. Chalcedony is known as the Speaker's Stone, the stone of one who must measure his words. It encourages reflection and meditation, its gentle radiance preparing us for action but helping to hold back words we might regret. Considered a nurturing stone, Chalcedony absorbs negative energy and dissipates it before it can be passed on."
All of these pieces are so gorgeous so I was extremely excited to receive my Rustic Souls necklace: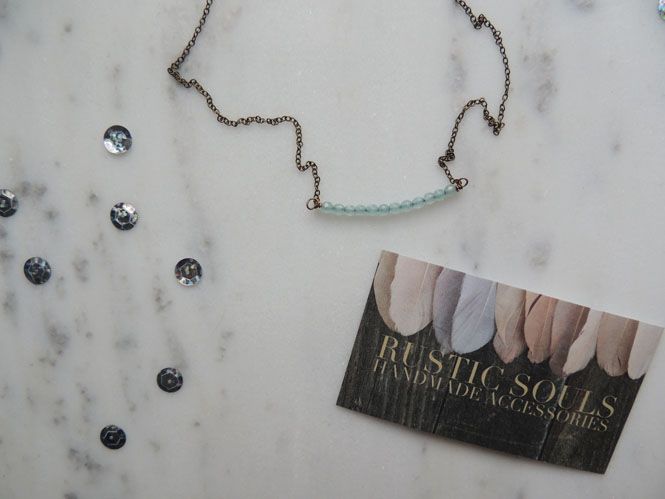 Now that you've gotten to see all that Rustic Souls has to offer, I have a coupon for you guys!
Use code DDODBLOG on Rustic Souls website and receive 10% off your order!
What's your favorite piece?
XOXO
Bloglovin|Facebook|Pinterest|Instagram