There is no better time than Christmas time and along with the holidays comes the amazing foods that we know and love! Each year, similarly to Thanksgiving there are tons of holiday sweets that my family and I make over and over again. I also love to try making new things that can become something I love to make for each year to come.
Here's some of the most exciting and fun desserts you can make in no time this Christmas:
CLICK TO PIN:
Red Velvet Truffles
from
Dessert for Two
Christmas Crunch Funfetti Popcorn
from
Cooking Classy
Peppermint Bark Cheesecake Dip
from
A Pumpkin and A Princess
Santa Hat Cheesecake Bites
from
Bubbly Nature Creations
Peppermint Bark
from
Sallys Baking Addiction
Candy Can Cookies
from
The Kitchn
Chocolate Caramel Pretzel Bites
from
Crunchy Creamy Sweeet
Peppermint Oreo Milkshake
from
Belle of the Kitchen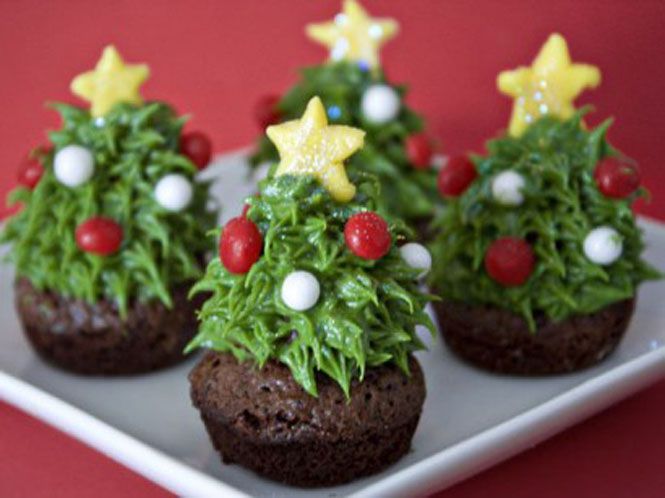 Strawberry Christmas Tree Brownie Bites
from
Tasty Kitchen
Reindeer Cupcakes
from
Your Cup of Cake
Peppermint Bark Brownies
from
Food Folks and Fun
Slow Cooker Fudge
from
Le Creme de la Crumb
Mitten Cookies
from
Bee In Our Bonnet
Candy Cane Marshmallow Pops
from
Liv Life Too
Christmas Tree Surprise Inside Cake
from
I Am Baker
Reindeer Oreo Cookie Balls
from
Like Mother Like Daughter
How cute are all of these desserts?! I cannot wait to try some of them this week for Christmas! The cuter the dessert, the more excited I am! Do you have a dessert you love to make? I'd love to hear about it!
XOXO
Bloglovin|Facebook|Pinterest|Instagram
This collection of dessert recipes is to help you find a recipe you'd like to make, made by a ton of amazing bloggers. These photos and recipes are not mine and have been credited to each of the original creators. I arranged this group of dessert recipes using recipes by others to serve as a resource for finding dessert dishes to create. Visit their pages for recipe details and many other recipes as well!