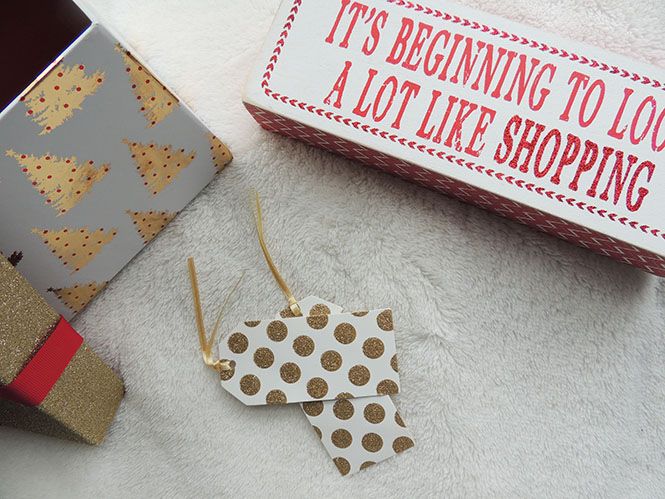 Happy Monday! I can't believe we're just under two weeks away from Christmas - I hate to admit it, but I'm still not done with my shopping! I thought I would be by now but I also know I'm not the only one... I put together two gift guides for today's daily dose of gifts for double the shopping fun! It's Green Monday so there's a LOT of great sales going on. So if you're stumped, here's a ton of gift idea inspo for your mom and for the hostess for all of those holiday parties:
Gifts for your mom:
*
affiliate links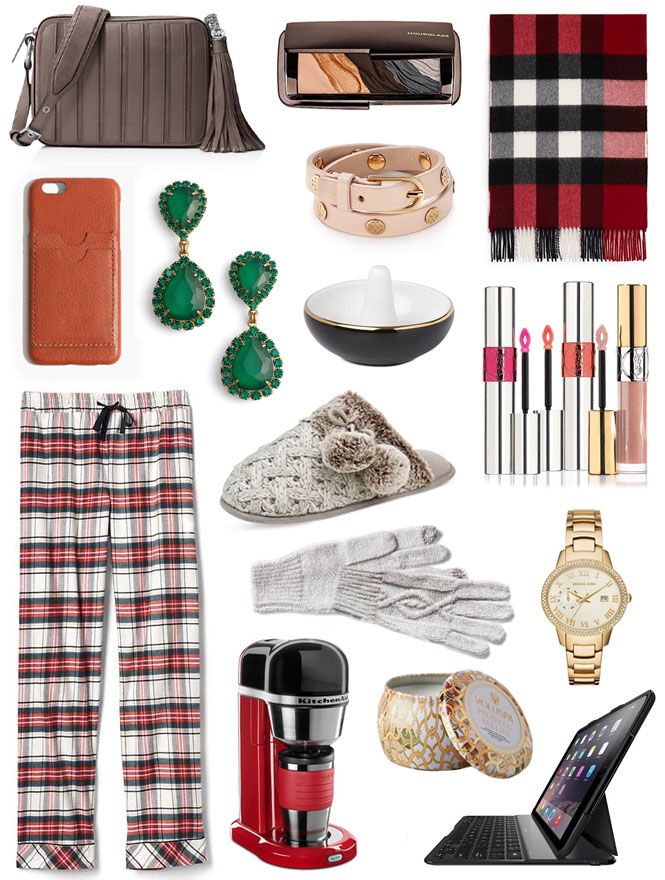 MK Crossbody // Eyeshadow Palette // Burberry Scarf // Card Holder Phone Case // Statement Earrings // Tory Burch Bracelet // Ring Holder // YSL Lip Trio // Cozy PJ Pants // Slippers // Knit Tech Gloves // MK Watch (major sale!!) // Personal Coffee Maker // Prosecco Bellini Candle // iPad Keyboard
Some of these I've actually bought for my mom so far - the cozy pajama pants and this leather card case phone case just arrived! Two things any mom could use (and would LOVE) are hands down the personal coffee maker (I think I need one too!) and super cozy slippers!
I can't even explain my love for this eye shadow palette. I mean the colors and the way that this palettes colors are shaped, can you stand it?! It comes in so many different colors and I'm actually obsessed with it. I love Hourglass too - it's one of my favorite beauty brands. And can we talk about this Michael Kors watch that's on major sale right now!? My mom loves watches and I love the style of this one, it's literally more than half off and a huge steal.
Gifts for the hostess:
Ice Cream Bowl Set // 'Eat Cake for Breakfast' Cake Plate // 'Parisian Cocktails' Cookbook // 'Cravings' Cookbook // Turquoise Cheese Knives // Recipe Box // Crystal Coaster Set // Voluspa Candle Set // Fondue Set // Pineapple Salt & Pepper Shakers // Gold Cocktail Shaker // 'No Bake Treats' Cookbook // Champagne Flute Set // Serving Spoon Set // Throw Blanket
Holiday parties are in full swing and knowing what to bring for the host/hostess isn't always easy! I *love* gifts for the home and all things home related (which you probably already could tell!) so rounding up a handful of favorites wasn't all that easy. My favorite gift is this fondue set. I don't know anyone who doesn't LOVE fondue... It's fun to make and even more fun to eat! It's not ridiculously big either which is nice and the price literally can't be beat.
Another gift idea you can't go wrong with giving is a pretty cake plate. The Kate Spade 'Eat Cake for Breakfast' cake plate is one of my favorites! It's crystal and only $35!! Giving a cookbook that also doubles as a pretty coffee table book is something a hostess will also love.
When I saw these beautiful turquoise cheese knives in the store on Black Friday, I bought 3 sets - one for me and two others because I knew they'd find good homes! I couldn't resist with how pretty they are and the set comes with all three knives, so it's a great gift set.
Another idea for the hostess is to get a pretty recipe box and add a few of your favorite recipes to it before giving it. That way your friend/the hostess can add their favorite recipes and try some new ones that you gave, too!
XOXO