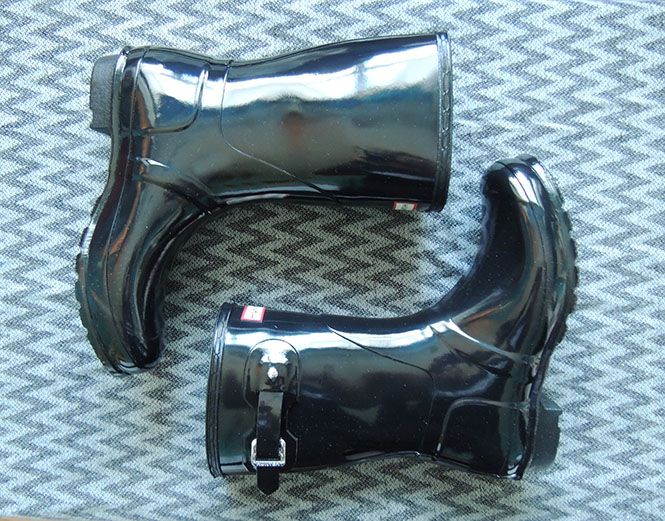 It's finally the happiest and one of the best months of the year! I'm so excited for the holidays and we're getting so close, it's sort of crazy! This month's currently craving is filled with a ton of different things - things I bought throughout November, some things I found on sale during Cyber week and even a few things that are on my Christmas list. I'm also including a few more things that make for great gift ideas because I know I'm not the only one whose in full gift buying mode! This time of year, there's always so many amazing finds at a ton of stores - I included a couple of really cozy finds too ; )
*
affiliate links
Winter Candy Apple Candle // Rebecca Minkoff Crossbody // VS Sweatpants // Rose Gold X Ring // Essie 'Very Cranberry' // Plaid Flannel Shorts // Travel Jewelry Roll // Cozy Slippers // Lace Back Cardigan // Makeup Bag // Hunter Boots // Max Factor Mascara // Blanket Scarf // Kendra Scott Druzy Bracelet
Winter Candy Apple Candle
: this is the one candle I always, always stock up on! I look forward to it's release each and every year and once it's out in-store, I buy a TON. I think I'm really just worried that Bath and Body Works will one year (God forbid!) discontinue it, and I would lose my mind! A lot of the BBW scents change a bit each year but winter candy apple is one of the few that never changes. It's the best, and if you haven't smelled it - you don't know WHAT you're missing! I started burning a new scent called
Hot Cocoa & Cream
(and shared it on
Instagram
a few days ago) and it's surprisingly SO good. I tried to link to it, but it isn't available on the website yet. It isn't a scent I would think of liking, but when I was in the store a sales associate told me I had to smell it and it's actually amazing. It really smells like hot chocolate but doesn't have that fake, gross chocolate smell that some candles do.
Rebecca Minkoff Crossbody
: I'm a huge fan on these crossbody bags, and this red suede version is on my Christmas list! It's on sale right now and it's so perfect for the holiday season. These bags are so roomy and great for every day use - I love the variety of colors they have!
VS Sweatpants
: if you're on the hunt for comfy lounge pants,
you need these
. I've been buying the VS boyfriend pants for years and they couldn't be more comfortable. I bought two pairs on Cyber Monday because they were on sale for $30! They're sort of like a micro-fleece and they're every bit of heaven that you hope for on a cold day!
Rose Gold X Ring
: question - can one person ever have TOO many criss-cross rings?! I love the different sizes and shapes and Nadri is one of my favorite fashion jewelry brands.
Essie 'Very Cranberry'
: my new favorite by Essie! A few weeks ago, I rounded up
11 of my favorite polish shades for fall and winter
and I wish I had seen this color then, because it would totally be on my list right now! It's more of a berry shade than red but it's the perfect mix.
Plaid Flannel Shorts
: These are also super comfy and come in so many colors - they make for a great gift and they're usually on sale (right now they're $11!).
Travel Jewelry Roll
: my biggest fear when traveling is losing my jewelry or it getting lost. I love these roll up packs for jewelry, it's so compact and takes up only a little bit of space in your suitcase! There's different pockets and it's sturdy and a perfect gift to give (and receive!) this Christmas.
Cozy Slippers
: I got these in two patterns and for a few girl friends for Christmas on Black Friday! They were 50% off so they were about $16 and they're ridiculously cozy. I love all of the fun patterns - perfect stocking stuffer!
Lace Back Cardigan
: well I found what I'm wearing on Christmas Eve! How pretty is the lace detailing on this?! The color is pure perfection. Best cardigan I've ever, ever bought! Add this to your shopping cart and thank me later ; )
Makeup Bag
: I bought this last week when I ran to the mall one late afternoon to get my phone fixed (only my second cracked screen ever...) and did some impromptu shopping. It's now my favorite makeup bag and I bought the matching
brush set
on Black Friday. The design is *so* pretty and it's limited edition so grab these while you can!
Hunter Boots
: another Cyber Monday find! These were 40% off when I bought them and they just came in. I haven't seen or had a pair of the short Hunters but I LOVE them. They're super different than the tall version and in my opinion they fit a lot better too.
Max Factor Mascara
: Max Factor sent me this mascara a few months ago and with all of the different mascaras I try out, I hadn't tried this one till recently. For the past few days, I've noticed a huge difference in my lashes... It's likely you've heard me talk about my lash issues before (they do NOT stay curled no matter what!) but by the end of the day after using this mascara, my lashes still look like they do when I apply my makeup in the morning. It's sort of amazing and this is now my favorite mascara EVER!
Blanket Scarf
: another question - is there such thing as too many blanket scarves?? They've become something I feel like I collect with how many I buy - but they're so cozy and the most perfect cold weather essential you could ever have. The super big ones can double as a shall too and I just can't stop buying them! This one's on major sale right now and you'll never believe just how soft this one is.
Kendra Scott Druzy Bracelet
: I got the matching earrings to this bracelet for my birthday and I love Kendra's new druzy line. This bracelet is so sparkly and pretty and it's on my Christmas list!
ICYMI: Currently Cravings from the past three months:
Currently Craving: October Obsessions // Currently Craving: September Swoons // Currently Craving: August Favorites
What's on your favorites list from November?
XOXO