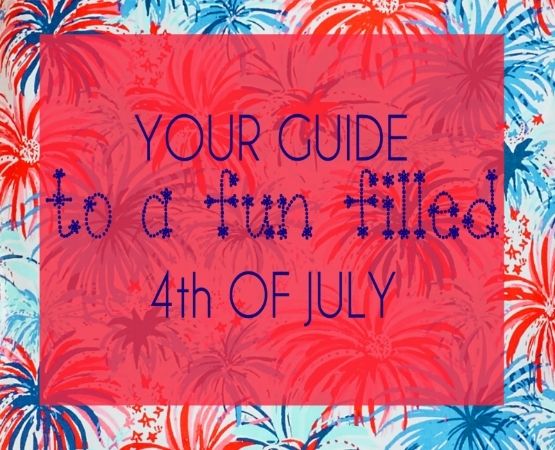 Happy (almost) 4th of July! I always look forward to this holiday because it's a day you can have so much fun with what you wear, the foods you make and of course family/friend time, fireworks and BBQing! I'm starting this weekend off right going to a Yankee game tonight! I love baseball games as you probably know and especially during this time of year! You can get a little idea of what I'll be wearing by checking out my post on what to wear for a day at the stadium! I'm super excited - and very excited for tomorrow as well!
Tassel bracelet// RayBans// Cover up// Striped espadrilles// Patriotic coozie// Pearl earrings// Starfish cuff bracelet// Tory Burch tote// Essie Jump in my jumpsuit// Lilly Pulitzer "Sparks" Romper// Striped bikini// USA light up sign// Floppy hat (similar)// Red shorts// Kendra Scott necklace// Striped beach towel
While I love special 4th of July foods, the fashion is always my favorite! I'm obsessed with this Lilly dress and will be wearing it this Saturday! I also can't wait to wear my new floppy hat that I scored at the outlets this past Tuesday for $12 at Jcrew! Yes it was really $12! Since I can't link you to that one, here's a super similar one that's also a great deal!
I will also be sporting my favorite Raybans that I own! I wear these with almost everything every day! They're such a pretty shade of blue and ever since I bought them I actually try and match outfits TO them... yep I go that far!
Here's some awesome sales going on for this holiday weekend
Kate Spade: 25% off sale with code SETSALE through July 7th
Bath and Body Works: $10 off $30 with code 10FORU through July 5th
Rebecca Minkoff: Stars, stripes & 60% off sale items through July 6th
Banana Republic: 30% off regular priced items with code BRTHIRTY through July 5th
Target: save up to 30% on home decor/furniture with code HOMEOWNER through July 4th

Decorating your home with patriotic decor can also be so much fun! This USA marquee sign is so cute and from Nordstrom! If you're feeling crafty, here's some DIY projects you could try for easy and quick decor:
Stars and stripes mason jars by Maison de Pax: using mason jars for decor is one of my favorite things - and how cute are these 4th of July themed jars?! They double as vases and would look so gorgeous on any table or counter!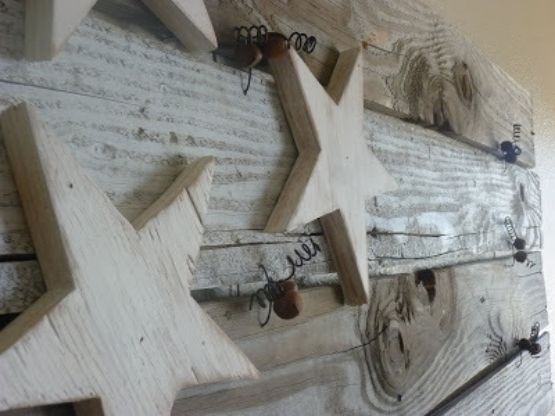 Rustic star/wood decor by Jeanette: I am in LOVE with this gorgeous wall decor piece! I definitely am going to have to try making this!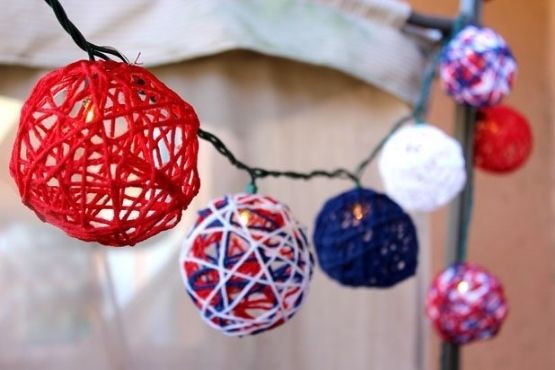 Patriotic string lights by Jonathan Fong on eHow: when I found this DIY, I went and bought the supplies to make these! I'm definitely going to make them to hang up outside for this weekend!!! They're so simple and I can already tell how gorgeous they're going to be in person!
Last but most certainly not least - food!
Firecracker jello cups by Cincy Shopper: jello shots just scream 4th of July to me - they're so much fun to make and this recipe looks super easy and they come out so pretty! I love the cherry in them and the color blocks are even more fun!
I remade my dipped ice cream cones with patriotic colored sprinkles for this Saturday! You can check out the directions here. They're super simple and SO much fun to make - when I made them last weekend everyone I had over loved them!
Firecracker popcorn by See Vanessa Craft: I'm SO going to make these for this 4th of July! I've never seen such a great idea; it seems so simple to make too! Definitely something everyone will love!
I hope everyone has a wonderful 4th of July weekend and I hope you get to try some of these DIY's and recipes! Is there any recipe or DIY you've tried and loved?
XOXO
Bloglovin|Facebook|Pinterest|Instagram