Thank you Dove for partnering with me on this post. Visit your local retailer to pick up the Dove White Beauty Bar today!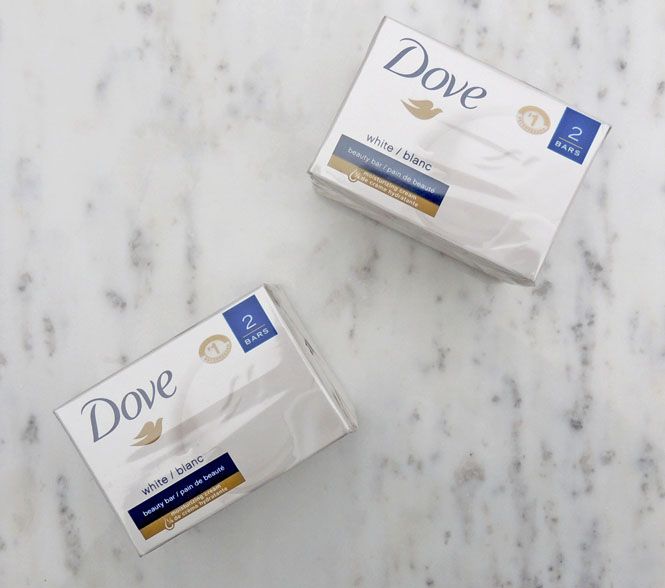 We are in the middle of winter in New York and the absolute worst thing about the freezing temperatures is the way it makes your skin feel. I can't stand how dry my skin always is and how constantly irritated my hands and arms feel! During these harsh months I always change up my daily skin routine to accommodate the cold - and I've found that adding product that has lots of moisturizer really makes a difference in how my skin feels throughout the day.
As you've probably heard me say before, my dream is to move to SoCal in the (hopefully near...) future which will no doubt help improve my winter skin, but until that happens making my skin feel and look as clear, calm and glowing as it does in the middle of July is so important.
My secret ingredient to healthy and glowing winter skin: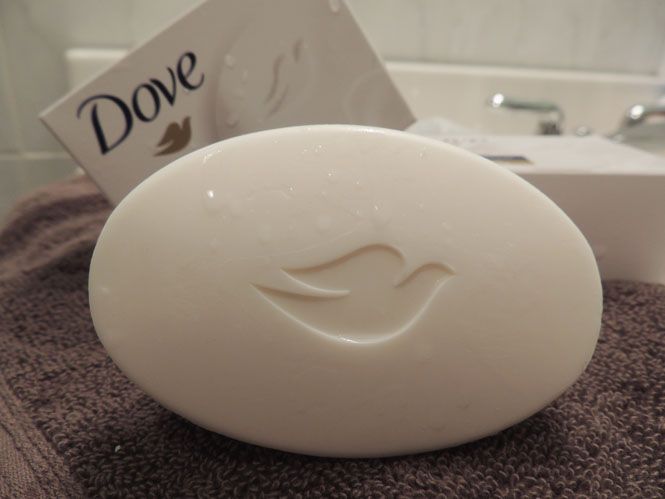 These Dove White Beauty Bars have been an absolute life saver!! Unlike soap, this cleanser is super gentle and doesn't leave your skin feeling rough, cracked or dry. Instead of removing your skins essential nutrients, the Dove White Beauty Bar works to keep these nutrients in and is the ultimate winter skin hack.
I've always been a huge fan of Dove and use so many of their products - body wash, hand cream, deodorant and most recently the dry oil conditioner. I have never found a brand that has worked better for me than Dove - all of the products leave my skin feeling smooth, clean and clear and I never have had a bad reaction or anything but an amazing experience with any of the products. I continue to go back to Dove because of this and always am looking for new products of theirs to try, which is why I was so excited to have found the Dove White Beauty Bars! This cleanser is like an in-shower moisturizing cream and it feels amazing on your skin. The best part is it can even be used in the summer to regain moisture on sunburned skin!
My skin has never felt so clean and radiant as it does when I use the Dove White Beauty Bar. I've been using it consistently and over time, I have seen a huge difference in my skins appearance. Especially in the bitter cold; I usually get extremely red and my hands and cheeks get irritated but lately they haven't been at ALL and I know it's because of this cleanser! Last weekend, it was -5 outside with a real feel of -20 and we were leaving my sisters gymnastics meet at 10:30 PM - everyone's face was bright red when we got into the car and mine wasn't for the first time ever!
Next to using the Dove White Beauty Bar, using a humidifier has been super helpful in keeping my skin soft and hydrated throughout the winter. Drinking as much water as possible is always important for glowing skin, but especially in the winter, the more water the better.
Washing your hands during cold and flu season is what most people see as being most important and while it is, this is also one of the main reasons that your skin dries out. I hate to admit it, but I'm a huge germaphobe... I wash my hands so many times in a day because I'm so paranoid about getting sick!
The Dove White Beauty Bar contains natural lipids that help to replenish what you lose in washing your hands - a dream come true for all germaphobes like me! ; ) Now I can continue my craziness and not have super dry hands by the end of each day.
Don't settle for dry, cracked, winter skin anymore - get yourself these super affordable (I'm talking less than $5 for a 2 pack!) Dove White Beauty Bars at any drug store near you! It's been named as the #1 Dermatologist recommended cleanser and since it's made from a blend of cleansers, it's also hypoallergenic and non-comedogenic making it perfect for your face, hands and your entire body.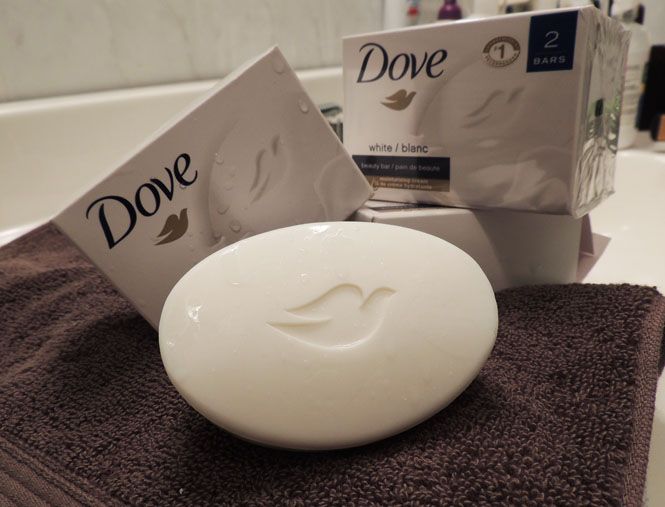 And can we talk about how amazing it smells?! These beauty bars have such a natural, fresh smelling scent and it makes me feel so clean and fresh every time I use it!
Have you ever tried these beauty bars? How do you handle winter skin?
XOXO
I was selected for this opportunity as a member of Clever Girls and the content and opinions expressed here are all my own.