There aren't many times that I don't have HGTV on. (If you saw my 10 Ways to Decorate like Joanna Gaines post, you already know that!) Next to Fixer Upper, Property Brothers is my next favorite show and honestly could anyone blame me?! I've been watching episodes of Property Brother and all of their spin-offs (Buying and Selling, Home on the Ranch and Brother vs. Brother) for years and the episodes only get better and better.
If you've never seen Property Brothers, all you basically need to know is that Jonathan (contractor/designer) and Drew (realtor) are home geniuses and can do anything with a home that's in ANY shape - good, bad ugly - they can make it beautiful! There's been so many amazing transformations over the years that never fail to leave me speechless, but there have been some beyond incredible ones.
Here's the 8 most amazing Property Brothers makeovers ever:
Before:
After: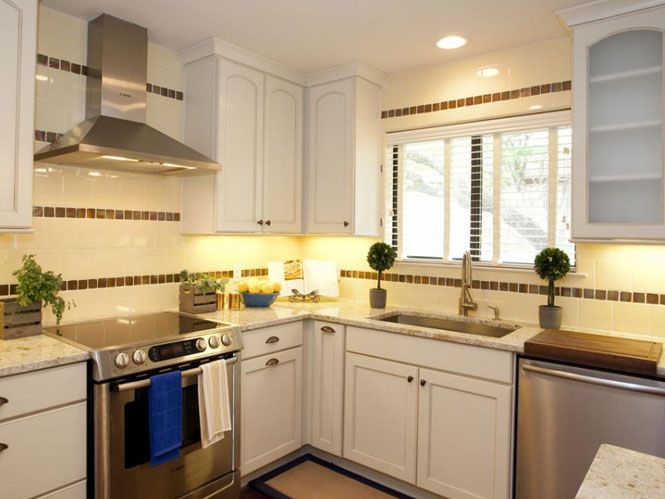 Kitchen makeovers never fail to amaze me - this super old and outdated kitchen was turned into such a modern, classy and opened space at the blink of an eye (sort of)! There's nothing better than white cabinets and a pretty detail in the back splash!
Before:
After:
Another old to modern and classy space! I love this bathroom reno and the way it was totally re-organized. How amazing is that tub?!
Before:
After: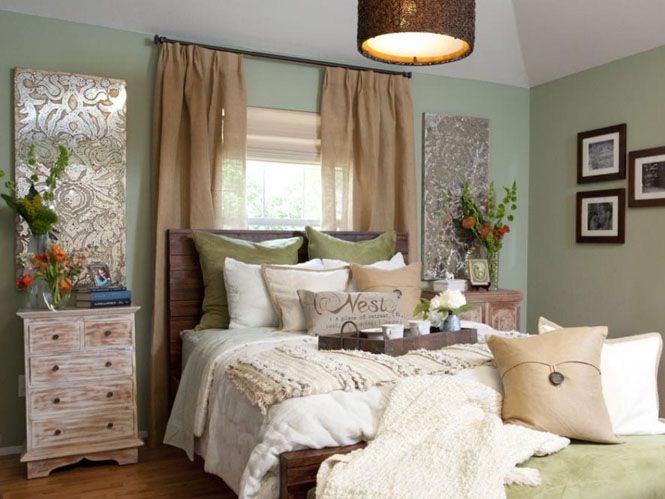 There was nothing too terrible about the before of this master bedroom, but I highly doubt that it would look so beautiful if it weren't for Jonathan. I love the symmetrical end tables/wall art and all of the throw pillows too!
Before:
After:
If there's wall-taking-down involved, count me in. I love completely opened spaces and it's always the best when walls are knocked down and the home owners are so surprised and hadn't expected it! Having a multi-functional space is the best.
Before:
After:
Trying to make use of every little space (especially in a smaller home) can be beneficial if it's done right, but in this case - there's no way that this former work space was productive. When Jonathan got his hands on it, he turned it into a little seating and reading area and it looks so beautiful!
Before: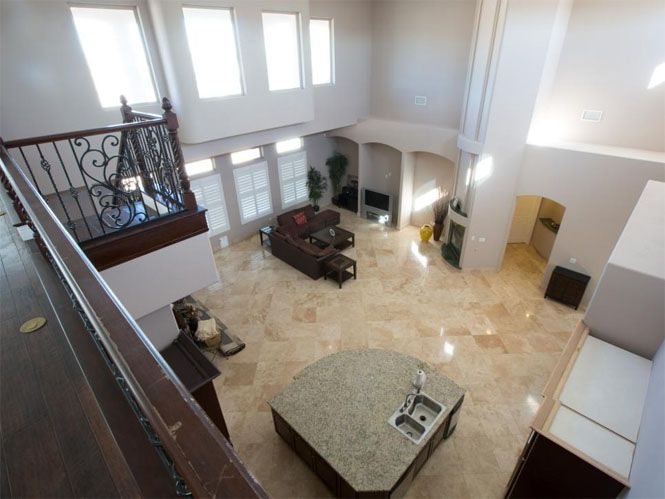 After:
The mini-series where Jonathan and Drew re-did their family home in Las Vegas was by FAR the best mini-series yet. The house is huge, in a great location and since it's their own home, they didn't have many boundaries and could go all out with furnishings and renovations. The pool area and amazing slide was the best part - they really make it seem like anything is possible! The before of their kitchen and living space had nothing wrong with it to begin with, but looking at the after really makes you realize everything it was missing. I love this home and basically would do anything to buy it from them! ; )
Before:
After:
This bedroom makeover was from the most recent Brother vs. Brother series and was in Drew's house. The judges all thought that this was hands down a space that Jonathan created - but they were wrong and honestly, so was I! If we learned anything from that season, it was to definitely NOT underestimate Drew's design skills even as a realtor. This room was every sense of a nightmare beforehand and that tall, oblong wall was just screaming for a fireplace like this one! #Obsessed.
Before:
After:
This episode of Property Brothers still to this day is one of my favorite episodes. This corner of bright opened amazing-ness (talk about every bloggers dream with all of this natural light!) was being used as an office space for some crazy reason - but the after - Jonathan strikes again! Shocker, I know ; ) I am absolutely obsessed with navy and coral together and throw in some real pop with the zebra print carpet and this seating area is so perfect!
Who else is obsessed with Property Brothers?! There's some episodes I could honestly watch over and over and never get tired of (and trust me, I do!!). I will never get tired of this show and trust me when I tell you that meeting Drew and Jonathan is on my bucket list! They're filming their current and upcoming seasons literally 30 minutes away from me and you better believe that I'll be doing some serious drive-by's! Kidding, sort of!
XOXO
Bloglovin|Facebook|Pinterest|Instagram
P.S. all before/after photos used of the Property Brothers' projects can be found and are from
here!