If you saw my Grammy's Post a few weeks ago, you know that I'm obsessed with award shows! Weekends that end with an #ERedCarpet and show that goes wayyy over its end time is what I live for - not really but I do love it. I didn't love last nights show, but I sure did love the red carpet looks!
Here are my favorite looks from The 2016 Oscars:
Naomi Watts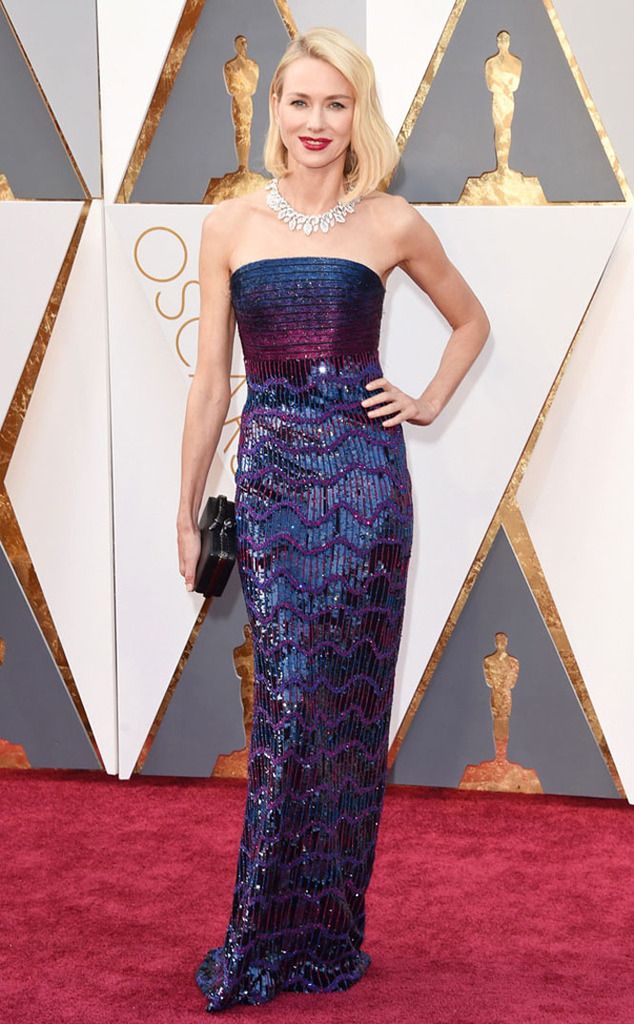 image
I absolutely LOVED Naomi Watts' dress! I don't think many people could have pulled it off but she looked absolutely beautiful in this gown. It's made by Armani and it sparkled so much with all of the sequins as she walked the carpet! I love the colors and style and her overall look was absolutely gorgeous.
Chrissy Teigen
image
Is there anything Chrissy doesn't look good in?! Her baby bump is so adorable and this Marchesa gown was every bit of perfect, especially the long flowy train. The back was beautiful too and showed since she wore her hair in a pretty, loose fishtail braid. I love Chrissy and John, they never ever look anything but amazing!
Rachel McAdams
image
Rachel wore an August Getty gown and it's simplicity is the absolute best part! The cuts are all in the perfect places and her long diamond earrings were the best subtle accessory for this look. The color of the dress was perfect for her and I seriously am still obsessing over the Stuart Weitzman shoes!
Margot Robbie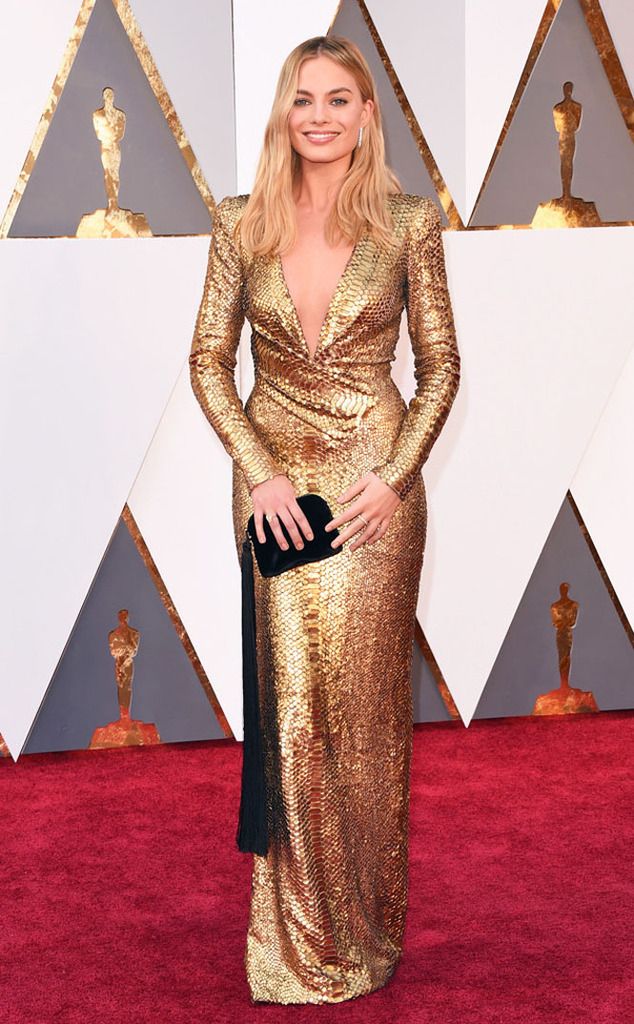 image
If there were one DvF dress I wish were available to buy, it's this one... The gold is so beautiful and I love that it's long sleeved! Diane von Furstenberg has some seriously gorgeous dresses and the way she accessorized this gown was perfection. Is it just me or do sooo many people wear Forever Mark on the red carpets? Who could blame them though - every piece in this collection is so beautiful - just like these stackable rings and earrings. Loved this look!
Olivia Munn
image
Another designer I obsess over - Stella McCartney! On TV this dress was definitely more of a red... but once I saw pictures online, it's a burnt orange shade, either way it's gorgeous! She's so beautiful and a simple dress like this was perfect for her. The color for this time of year is absolutely beautiful too!
Jennifer Garner
image
I love anything that sparkles as much as this dress did on the red carpet! It's so beautiful and perfect for an event like the Oscars. The dress is Versace and her sparkly black pumps match perfectly and make the most perfect statement to keep it simple but dressed up all at the same time - I thought she looked so gorgeous (and confident being newly single)!
Brie Larson
image
This was one of the first dresses I saw on the carpet and it's definitely one of my favorites. It's custom Gucci and it fits her body so perfectly! She's so beautiful and this dress is gorgeous and completely different than anything else I saw on the carpet. I love her dress and the beaded mid section and v-neck line make it that much better!
There were quite a few people whose dresses I absolutely hated - but the good outweighed the bad this year and these 7 looks were my favorites! : ) I also really loved Giuliana Rancic's Georges Chakra dress and Kris Jenner's custom Balmain dress.
Did you watch The Oscars? What was your favorite look?
XOXO
Bloglovin|Facebook|Pinterest|Instagram