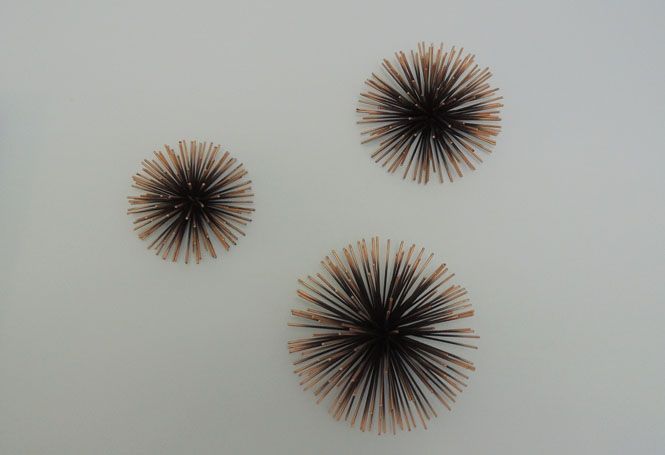 I am SO Target obsessed it isn't even funny! I don't think there's ever been a time that I walked in and walked out without spending at least $100. Seriously, $100 must be their magic number because it happens every. single. time. Whether you're going in for mascara or a pack of water bottles, if you can leave without spending a ton of money then you are truly blessed! ; )
Next to being addicting, they've really become an amazing store all around more lately than I ever would have expected. I've noticed the changes over the past year or two, but the home section in particular has really hit it out of the park! They have a ton of co-brands and amazing decor, furniture, accents, you name it they have it. The best part is everything is really affordable and still looks super classy and as if you spent a lot on it!
Here's some of my favorites: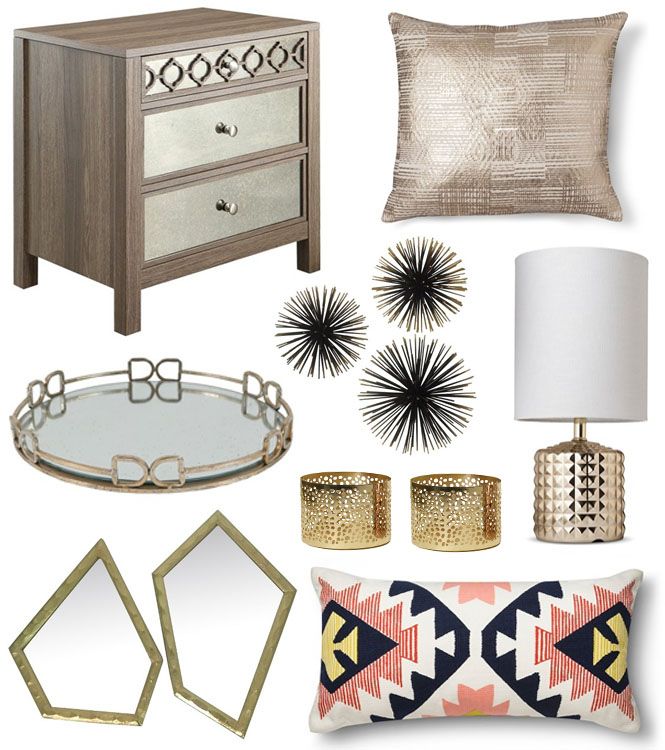 Wooden Dresser// Gold Foil Pillow// Mirrored tray// Spherical Wall Decor// Gold Candle Holders// Gold Table Lamp// Gold Mirror Set// Aztec Throw Pillow
I'm sort of really obsessed with the rustic-chic look lately and honestly who wouldn't be with pieces like these?! I'm loving gold everything with pops of color too. If you saw on Instagram recently, this pillow is featured in an upcoming project that I'm super excited about (if you didn't see it, check it out here!). Target always is the best place to go for throw pillows too - they always have new stocks of pillows in and such a huge variety of colors, patterns and styles. I also Instagrammed this pillow from Target a few weeks ago; clearly I'm obsessed!
The Nate Berkus collection is one of my favorites and that's where these mirrors are a part of. Another of my favorites are these "sea urchin" wall decor sets. I have them in my bathroom - which you can read all about here!
I could go on and on for days about Target's decor lines but these are my favorites! Here's some more amazing things from Target' home lines:
XOXO
Bloglovin|Facebook|Pinterest|Instagram