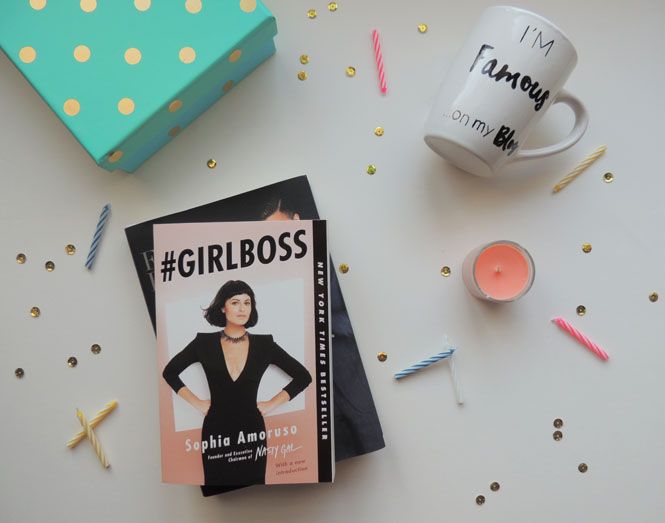 I cannot believe it but I've officially been blogging for an entire 365 days! It feels way longer and I've accomplished way more than I ever thought possible with this blog, but every day is a new adventure and I love always having things to do to improve and work on. From blog design, to posts that have gone semi viral, to learning to utilize Pinterest and growing my Instagram, it has been an amazing first year of blogging and I am so excited to see what's to come this year and beyond!
Blogging is a never ending learning process and I've said it tons of times and I'll say it again - that is by far my favorite part. Taking as much time as I can each day to work on posts, sharing on social media, updating my theme, etc. is what I look forward to most. It is a never ending process and with that comes learning new things each and every day. Not a day goes by that I don't learn something new either from reading other blog posts or from bloggers who have experienced it before.
Here are the 8 most important things I've learned throughout my first year of blogging:
1.
There is always room for growth and expansion
Since this is something I say repeatedly it of course is #1 on my list! Knowing how to use Google Analytics to making sure you optimize your posts for SEO to taking better post pictures, everything can be improved no matter how experienced or how new you are to the blogging world. It's kind of crazy to go back a year and look at my first few blog posts and how few views each has: 20 views, 10 views, 7 views... no comments. I never realized I had to
promote
my posts to get them seen. It was a pretty shocking moment when I realized what I had to do - yep that bad!
2.
Quality over quantity and having a routine is key
Once I began implementing a posting schedule a few months into blogging, I was pretty consistent but I was way too focused on how often I posted rather than how full my posts were of content. I'm sure you've heard it before, but it's really true when people say that
content is king
. I've learned that it's so important to put out quality content over just trying to always adhere to my editorial calendar. Which brings my to my next point...
3.
Always have a schedule
It wasn't until a while into blogging that I realized I really
needed
an editorial calendar. Still to this day things change and I don't always follow it 100% month after month, but it does help me to write posts ahead of time if I'm sitting down to write. Editorial calendars also help sooo much when planning seasonal content and if you have a couple of topics you write about (for me it's mainly fashion/beauty, design and lifestyle posts), it's a great way to space each topic out so that you can write about all of your topics each month. I'm a planner addict, but I tend to write my post ideas out on a dry erase board or on an editable calendar on the computer.
4.
Find what works and stick to it
When it comes to promoting your posts and increasing traffic and engagement, not every
thing
works for every
one
. For example, most people have a lot of success on
Stumble Upon
and while I use it because it's a great sharing tool, I haven't seen huge traffic spikes from it. For me,
Pinterest
has been EVERYTHING for me! That will be an entire post on it's own because there's waaaay too many details to go into here, but I spend most of my time promoting my posts on Pinterest because it's what's worked best - alongside
Facebook
groups!
5.
Start monetizing when you see fit
If you're a blogger who plans on monetizing your blog, in my opinion, you can't really start
too early
. A lot of people you'll talk to will tell you to wait 5 months or wait until you have a certain number of followers... but I completely disagree with this. Sure, a lot of brands and networks will want or require you to have these standards but I began monetizing my blog about two months into blogging. Granted, it wasn't by any means a steady amount but it just goes to show that a lot of times, brands
do
look more so at the quality of your work rather than how long you've been blogging or how many followers you have on social media. Now that I have experience and higher numbers than I did when I began blogging, I'm a part of so many great networks that connect bloggers to brands and have great relationships with brands. Monetizing is another aspect of blogging that is definitely a growing process, but you shouldn't feel limited.
6.
You'll never run out of post ideas
When I began my blog and began setting things up, I often wondered how I would EVER have enough content ideas to get me through six months time let alone a year! But here we are, a year later... and I have my content planned out (roughly) through March!
Everything
can become a blog post -
everything
can be talked about and yeah - it's probably been talked about before - but that's the case with nearly
everything
. So taking your own spin on things and talking about things that you care about, know a lot about and can help others out with is so important in the blogging world! If worst comes to worst, just google "blog post ideas" and trust me you will get a
billion
results with awesome content ideas!
7.
Be consistent
Whether you decide on a schedule of blogging twice a week or five times a week, whatever you do - just be consistent with it! This also holds true for
how
you write too. Maybe it's just me, but I try and stick with a certain style of writing. For example, if I use headers I try and use the same colors and sizes, using the "read more" feature on my posts to keep my blog's home page looking clean and neat and even starting each blog post out with a relevant, high quality image. Get into a groove of what feels right and stick to it.
8.
Be YOU!
In my first ever handful of blog posts, I can tell that I was trying WAY too hard..it's pretty funny actually! Once I began writing about things I was confident about and knew I cared a lot about, my writing style changed in so many ways. I've always liked to write and it's always been my strong suit, so when I began realizing this a few posts in, I was able to create much more content of quality. I'm also someone who loves to have support; becoming a part of one of a blogging community is so important! I can't even begin to explain how grateful I am for the support I get from my blogging friends!
Don't get me wrong, I've learned WAY more than 8 things in the course of 365 days but these are the most important things that I've realized thus far. Every day is a learning and growing process!
P.S. be sure to come back tomorrow for a REALLY exciting blogiversary GIVEAWAY!
XOXO