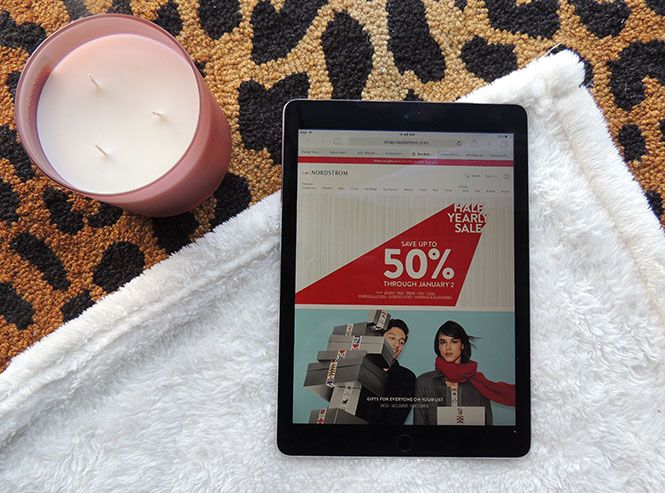 Happy Tuesday! I hope everyone had an amazing, relaxing Christmas weekend - I had such an amazing holiday and I'm still sort of in denial that it's over! If you follow me on Instagram, you probably saw yesterday that I'm not ready for Christmas to be over... So this entire week will still be treated as a holiday. ;) I mean it technically is a holiday week still; we're less than 7 days away from a new year! Anyway - the Nordstrom Half Yearly sale started yesterday and it's on now through January 2nd. It's genius for Nordstrom to have this sale right after Christmas because everyone is trying to find good deals in the post-holiday shopping rush *and* there's holiday money to be spent!! Here are my favorite things I've found from the sale; and be quick because things are selling out fast!
Bags and Accessories:
*
affiliate links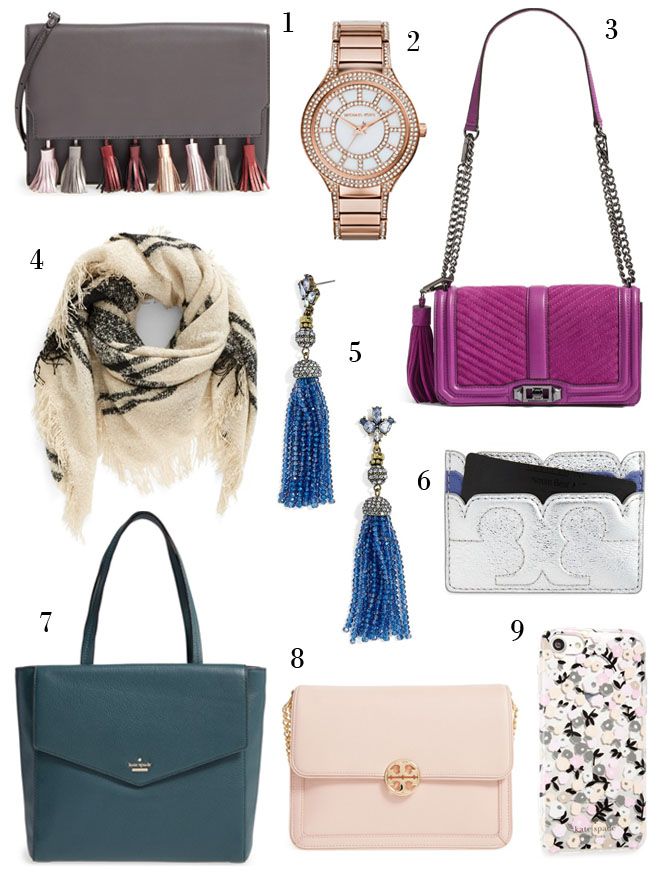 1. Rebecca Minkoff Tassel Bag (40% off) // 2. Michael Kors Watch (33% off) // 3. Rebecca Minkoff Crossbody (30% off) // 4. Cozy Scarf (40% off) // 5. Tassel Earrings (40% off) // 6. Tory Burch Card Case (33% off) // 7. Kate Spade Tote (33% off) // 8. Tory Burch Shoulder Bag (33% off) // 9. iPhone Case (33% off)
I've been eyeing this pretty, metallic tassel crossbody for a few months (ever since seeing the blue suede version) and it's now 40% off! And this time of year, cold weather accessories are must haves and you can never have too many cozy scarves to keep you warm this time of year. Also - snag this Michael Kors watch while you can, because it's such a good price!
Clothes: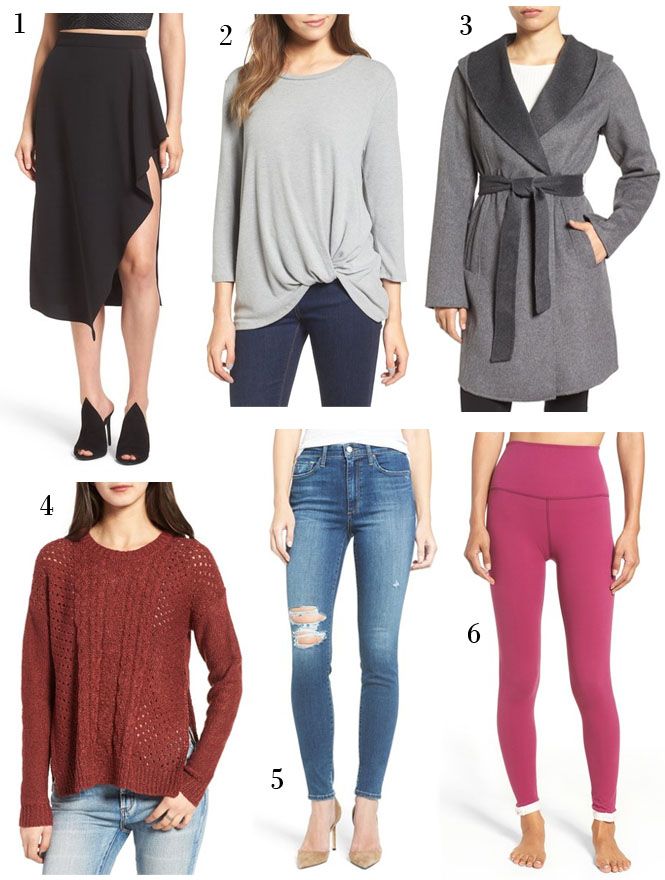 1. Black Wrap Skirt (40% off) // 2. Knot Tee (33% off) // 3. Michael Kors Coat (30% off) // 4. Cable Knit Sweater (50% off) // 5. Distressed Jeans (33% off) // 6. Pink Leggings (33% off)
This front-knot tee caught my eye and I grabbed it because it's $30 and too freakin' cute! And these pink leggings are a must have if you're planning on starting up a workout plan come January. I know I am - I know, a typical "new year resolution" but I'm all about feeling better about myself. There's a ton of other awesome workout wear on sale that you can grab now to help motivate you in just a few days!
Shoes:
1. UGG Slippers (33% off) // 2. Black Booties (40% off) // 3. Nikes (33% off) // 4. Bow-back Rain Boots (30% off) // 5. Teal Suede Pumps (40% off) // 6. Sparkle Block Heel Pumps (40% off) // 7. Tan Mules (30% off)
I could buy shoes all day, all night and never get sick of it. I LOVE shoes and love filling my closet with shoes! They're definitely my favorite purchases and there's some great picks on sale now. It isn't every day that UGGs are on sale and there's a ton of adorable (and cozy!) boots and slippers listed - I wear these daily in the winter. They're so comfy and perfect indoor/outdoor shoes! And I mean can we talk about these rain boots that have bows in the back?! I'm in love!
What post-Christmas sales have you found? I hope everyone's having a wonderful holiday week!
XOXO