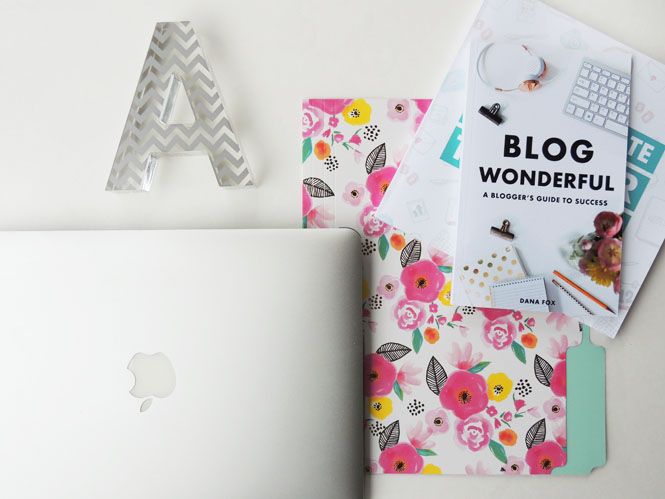 When it comes to blogging, there's tons of things you can always be doing to improve. I've said it many times and I'll say it again, there's always something to be done and that's the best part of blogging. Especially when it comes to blog design, you can never really be done with all of the different possibilities there are for your blog design and theme.
I've had my blog design for about a year now and I love it, but lately I've been considering trying something new. There's been a bunch of possibilities I've wanted to try, but a new and updated blog theme seems like a great way to give my blog a little spring cleaning. I'm never really satisfied, so I tend to change things around a lot! With as many pre-made themes you can purchase and web developers you can work with, there's more choices than you could ever wrap your head around. I've found so many themes I've loved and have had so many ideas that I want to implement, so focusing on the most important aspects of a blog theme is important to be happy with your choice. Here are 8 of the most important tips in finding the right blog theme for you:
Pick a price point
Blog design varies a LOT! There are pre-made templates anywhere from $15 all the way up into the hundreds. Custom blog design is more pricey, but it can be worth it depending on the look you're going for. Even custom design varies a lot in price - you can get your site designed from $300 all the way up into the thousands! There's so many different options, add-ons, a-la-carte options, etc. that you really have to do some research into picking what price point is best for you, your blog and the design you want to achieve.
Choose a color scheme first
Since there's literally thousands of ways to go with this and so many themes to look through no matter where you're shopping around, I've found it helpful to have an idea of what my colors are going to be. When I chose this theme, I knew that I wanted my color scheme to be bright and white with greenish teal colors. Of course, you can likely change the colors of a pre-made theme, but it's still a good idea to have in your mind what you want while shopping around.
Try to make a pre-made theme unique
The last thing you want to worry about is buying a pre-made theme and seeing it somewhere else... it's bound to happen, but if you're going the pre-made way, customizing is your best friend! Try and find something you can add or have added that makes your blog look unique and that's different from the original. This is sometimes why the more custom you are with buying your design, the better. Adding something special or unique also makes you stand out and gives your readers something to remember about your blog.
Make sure it's mobile friendly
I cannot stress this enough! Just think about how many hours of the day you're on a phone or tablet vs. your computer. Having your blog be responsive for mobile use is SO IMPORTANT! If you don't have a responsive theme even for mobile or one that looks just as good in it's mobile version, you're selling yourself short. Consider this one of the most important parts of blog design and always find out the mobile status of the theme before buying! P.S. if you're wondering if your site is mobile, you can simply enter your URL into
this fun little web developer tool
by Google. If you get a green check mark, you're good to go! If not, get on fixing your mobile status!
Choose wan overall final look
You can kind of drive yourself crazy with all of the options you have here... No one could ever possibly see all the design options they have and it's a shame because there's some really amazing ones out there - but one thing that can really help in the choosing-process and deciding if a pre-made, customizable theme or a custom design is right for you. I have an idea in my head of what I want my next design to look like so when I'm sifting through pages of designs and looking at different designer's portfolios, I know fairly quickly if they have something I like and would consider or not. This stuff is more stressful than shoe shopping! ; )
Pay attention to the details
I've always been a detail oriented person so maybe it's just me, but I notice every little thing about blog designs; from the font of your sidebar titles to the social media buttons you included and where your comment box is. This sort of goes back to knowing what look you want to achieve, but it's important to realize all of the little things before buying too. For example, one of my favorite things in a blog design is a scrolling Instagram feed and/or Pinterest feed. If a design doesn't have that, it's a "no" and I notice right away. If you're choosing a pre-made theme, make sure you view the demo a few times and scroll through each part to see it in its entirety and what you'd change around. If you're going for a custom design, make sure you detail EVERYTHING to your designer! It's so important that they know exactly what they want and luckily, web designers know that they have to pull the details out of clients so be prepared to give a LOT of detail!
Talk to your designer
No matter if you're going custom or going pre-made and customized, it's so important to talk to your designer before hand! I think it's really important that you get along and have a similar style to work together and getting to know your designer and his or her process is really helpful in choosing also. Then you can get an idea if your vision of your theme is possible with the work they do. This is also a really important part of:
Narrow it down to a small handful
After nonstop shopping around and seeing more theme ideas than you can count, it's time to narrow it down. Probably one of the hardest parts! I think the first part of narrowing down your favorite options is deciding your designer, and trying to picture which will work best for you and your blog personally. Get visual too - whether you print out a screenshot of each demo, put design elements together, open each demo in a new tab - do something that helps you see all of your options. This isn't usually an easy part, but once you decide you'll be so happy!
Getting your blog designed is one of the best things you can do for your blog and I don't think it's ever a bad thing to keep changing it up! Be picky when it comes to this, with as many different designs as there are today, there's no reason you should be settling on a design.
XOXO
Bloglovin|Facebook|Pinterest|Instagram