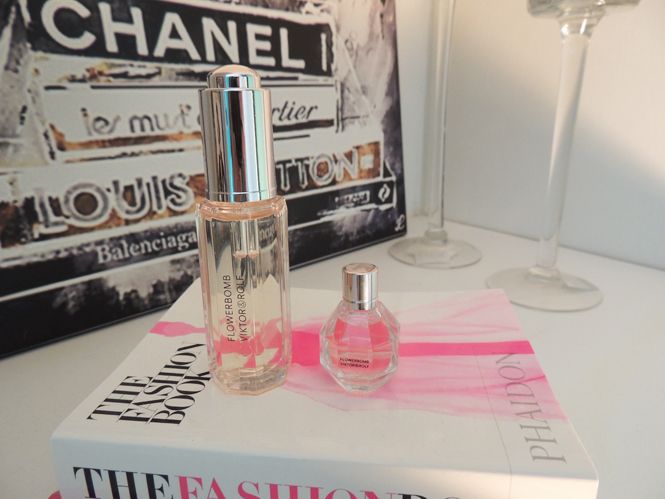 Does anyone else love buying and trying new perfumes especially in the spring?! The newest VoxBox I received is absolutely perfect for this time of year - I've never heard of Viktor & Rolf but I'm so glad I've had the chance to now because this perfume is amazing. Adding a beautiful new scent to my collection is always exciting and especially when the packaging is this pretty!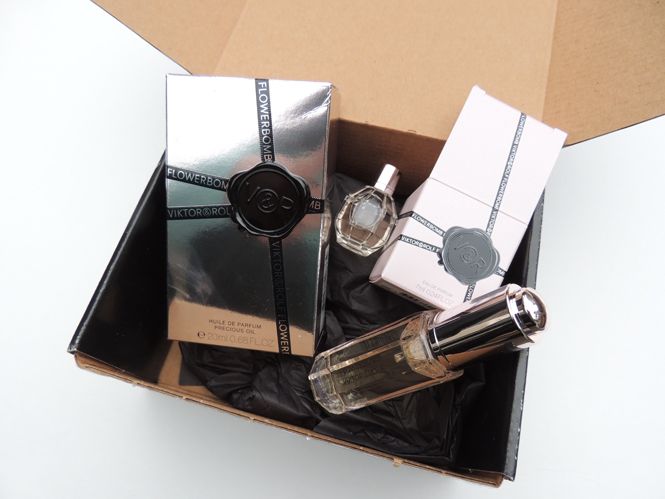 Something I always look for in a perfume is how long it can last throughout the day and after trying this perfume a few times, I'm so happy that it lasts all day long! I hate having to reapply or carry it with me and with the flower bomb perfume you don't have to. I have to admit, when I found out I was receiving this VoxBox I had no idea what it could be since I hadn't heard of Viktor and Rolf but I'm so glad that it ended up being perfume!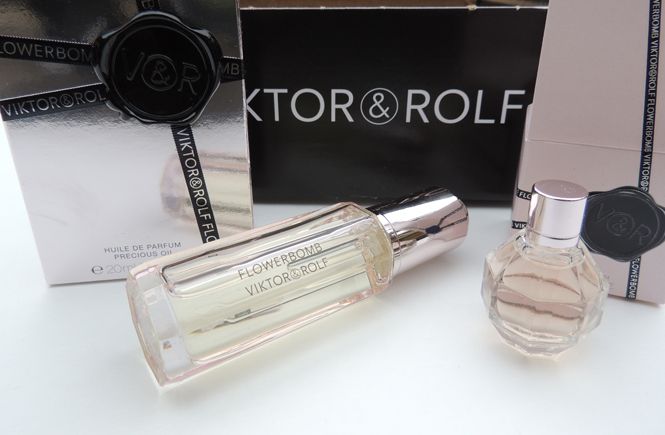 The Viktor & Rolf perfume is so feminine, airy and beautiful in the bottle and when you put it on it's the exact same way. It has such a chic feel to it - from the bottle to applying it - and that's exactly what I look for when it comes to perfume. The oil version is perfect so you don't apply too much but can easily apply to your pulse points! The mini version is perfect to carry around and travel with too. I love travel sized versions of perfumes and I think it's so important to have one for your favorite scents so that traveling and getting through TSA is a breeze!
I've been wearing this perfume for a few days in a row now and I've gotten so many compliments on it! I like to try one or two new perfumes each season and I'm so excited about this Viktor and Rolf one - definitely one of my favorites I've ever tried.
Here's some more of my favorite perfumes for spring and summer:
If you're looking for a new scent this season, I highly recommend looking out for the Viktor and Rolf brand! Have you heard of this brand? What's your favorite perfume for spring and summer?
P.S. if you want to receive fun boxes like this and have an exciting mail day, you can sign up with Influenster! It's super fun and totally free! This is a referral link, but I just get added Influenster points if you sign up through it : )
XOXO
Bloglovin|Facebook|Pinterest|Instagram
I received this VoxBox via Influenster in consideration for review. However as always, all opinions are my own.