In the summer, I can hardly be bothered with putting a face full of makeup on unless I'm going somewhere special; a nice dinner, wedding, etc. But at the same time, I hate leaving the house with no makeup on so my go-to summer makeup is almost all eye products, bronzer, a little concealer if I need it and fun lip colors. Plus, trying new products and comparing drugstore to higher end brands is my favorite thing to do! This heat in New York right now (the high is 101 tomorrow) doesn't help the case but I was so excited to try the line of L'Oreal Voluminous products - they really are as great as they're made out to be!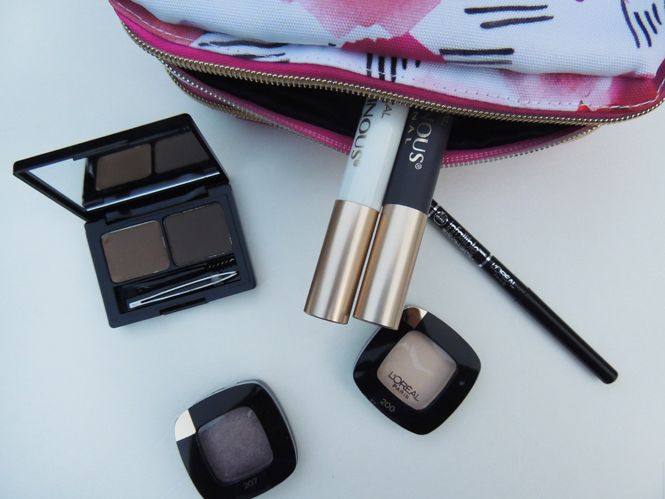 This VoxBox came with six awesome products - one better than the next! This has definitely been one of the best VoxBoxes to date from Influenster:
L'Oreal Voluminous Primer: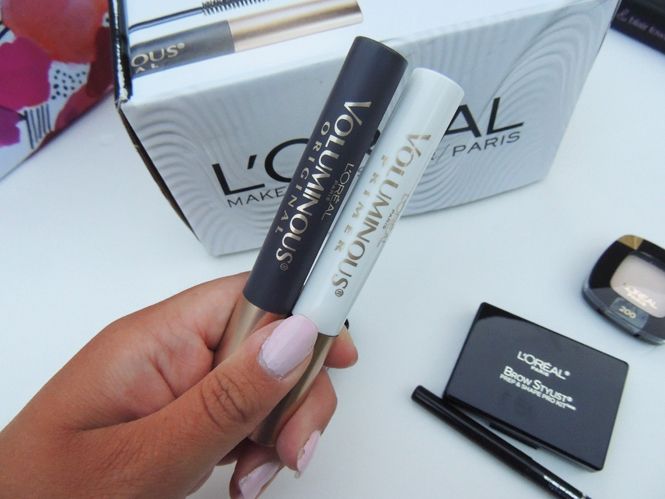 I always use a primer for my mascara mostly because my lashes need all the help they can get - and this one is definitely in my top two favorite primers to date! It's white and unscented and I see a difference when I use a primer, especially this one so far. I put it on after curling my lashes and let it dry for a minute before applying mascara. I'm not sure how or why primers work so well, but they do and if you struggle with keeping your lashes looking plump and voluminous I would highly recommend this one!
L'Oreal Voluminous Mascara:
My favorite thing about this mascara is the brush! I'm super picky about mascara brushes for some reason and I tend to like smaller and rounder brushes the best. This isn't my favorite mascara, but it does the job and gives good volume. Mine is the "blackest black" shade and it holds all day with two coats. Overall it's a great product - one I'll use for every day - but not my favorite one. 9/10 stars ; )
L'Oreal Infallible Eyeliner: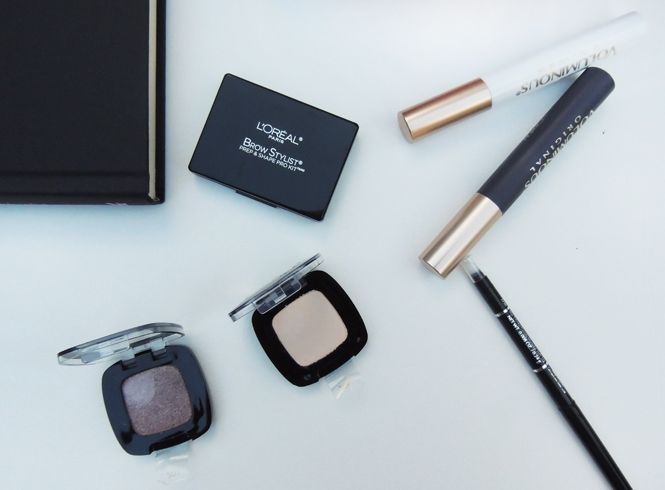 For as long as I've been wearing eye liner, it's been the same pencil liner and I've never liked any other liners I've tried but I was excited to try this one! It works pretty well and even though it's like a creamy liner, I may have found a new favorite. I still favor my pencil liner for my water line, but I do like the long lasting wear of this liner. The color is in blackest black and I usually like to go with a brown-black for my water line, but this one's great for a dramatic eye look. My favorite part though is the smudge brush on the other side! My pencil liner has one but it doesn't work as well as this one does. If anything, I'll probably be using that the most! It's great for blending and easy to clean after each use. Loving it!
L'Oreal Brow Stylist Prep & Shape Kit:
My eyebrows are naturally pretty full and I don't need much of a filler but I do really like this kit. First of all I LOVE that it comes with mini tweezers, how cute?! They're perfect for on the go and I always loose tweezers so I'm super excited to have these to carry around. It's small and fits in almost any makeup bag which is great for traveling. The brush it comes with isn't the best and I opted to use the Anastasia Beverly Hills brush #12 which helped. Comparing it to the ABH Dipbrow Pomade, I would definitely choose the pomade over this but it's not too far off. However the price of this kit versus the pomade is very similar (only $4 more for the ABH), but this one comes with tweezers and a brush. I love that it has a mirror also, I just wish I liked the product a little better. It works though and I'll definitely use it a bit!
L'Oreal Color Riche Eyeshadow:
Eyeshadow is one of my favorite things and I LOVE playing around with different shades and creating different looks with different colors. I have green eyes so I tend to lean more toward smokey/purple shades and I was so excited with the colors I got in this box! I love that the colors came individually so they're easy to take on the go, versus palettes (which is basically all I have when it comes to eye shadow). They have gorgeous pigmentation and go onto your lids SO easily. I use this primer for my eye shadow and I highly recommend it! When I first saw these colors I was hoping they weren't going to be too powdery and they're absolutely perfect. I'll definitely be buying more shades from this collection; you really can't beat the price either!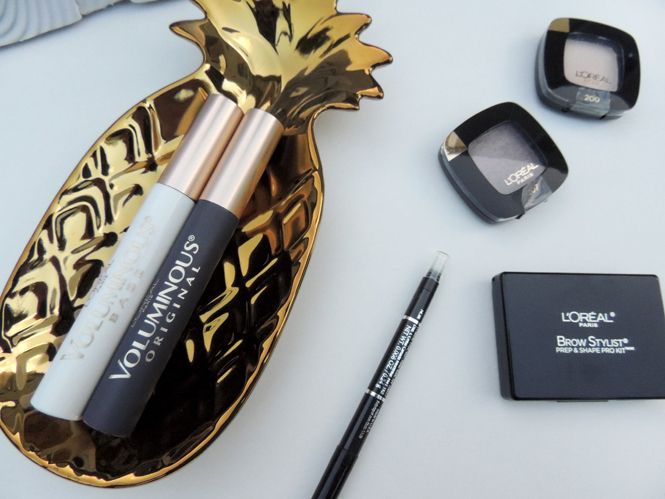 I'm absolutely loving this VoxBox! Have you tried any of these products?
If you want to get fun, free products like this to review, sign up for Influenster today! (ref. link)
XOXO
I was sent this VoxBox in order to facilitate my review. All thoughts and opinions, as always, are my own.