'Gather' Throw Pillow // Gold Light-up Pumpkin // Fall Table Centerpiece // Rose Gold Flatware // String Light Decor // Autumn Wall Plug // Fall Bow Wall Decor // Wooden Candle Holder // 'In All Things Give Thanks' Wooden Sign // Berry Wreath // Striped Table Runner // Autumn Potpourri // Leaves Door Mat // 'Autumn' Candle // Plaid Pumpkin Decor // 'Thankful' Hanging Sign
I love decorating for fall but since it isn't decor you have up all year round, it's so much nicer when you can spend reasonable amounts of money on things! I found a TON of beautiful home decor pieces that are all under $50 - making it super easy to decorate this season! I live for holiday decorating and when my house matches the trees outside I'm a happy camper. ; )
By far my favorite piece - the In All Things Give Thanks sign! It's so cute and perfect for any wall in your home. I love the font too! Decorating the dining table is something I usually leave to Home Goods because they always have the cutest flatware and dinnerware, but this table runner from Target is so pretty, perfect for fall and looks amazing on any dining room table.
Rose gold has become more and more popular and I don't think I've ever seen a prettier set of flatware - this set from Target is so pretty and when I saw it in the store I knew it would be great for Autumn! Speaking of Autumn - one of my favorite Bath and Body Works candles for this season is the Autumn candle. It smells so good but isn't overbearing; I can burn it ALL day long and not get sick of it!
Since I'm in the spirit of all things fall colors today, here's some pictures I've taken over the past few days of all the gorgeous trees around where I live: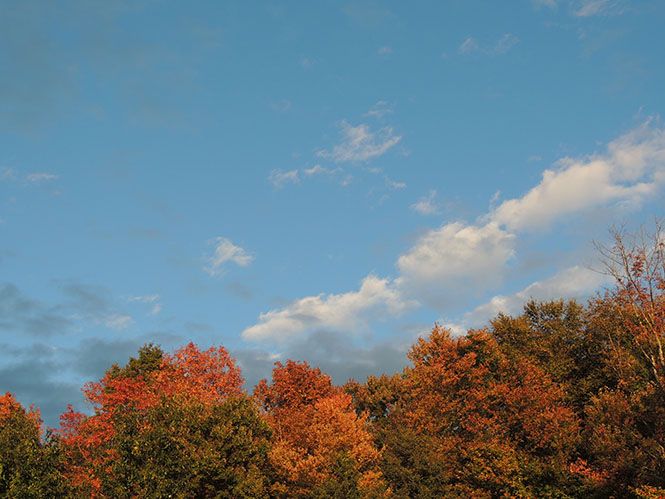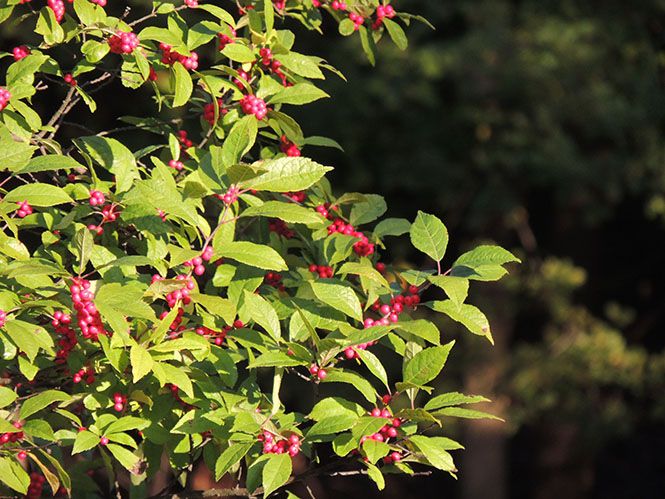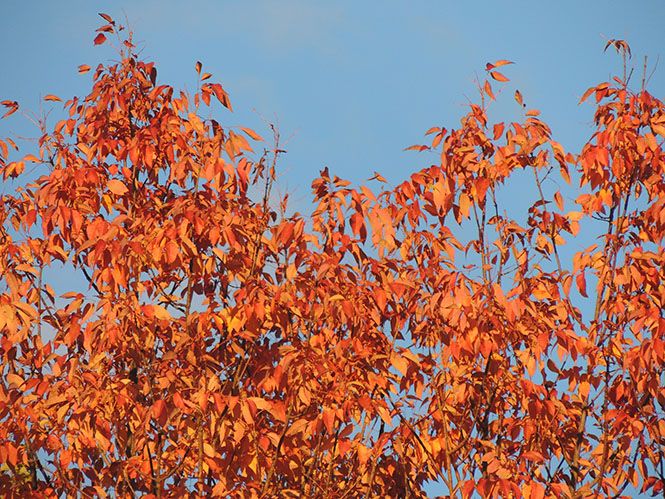 What's your favorite way to decorate for fall?
XOXO