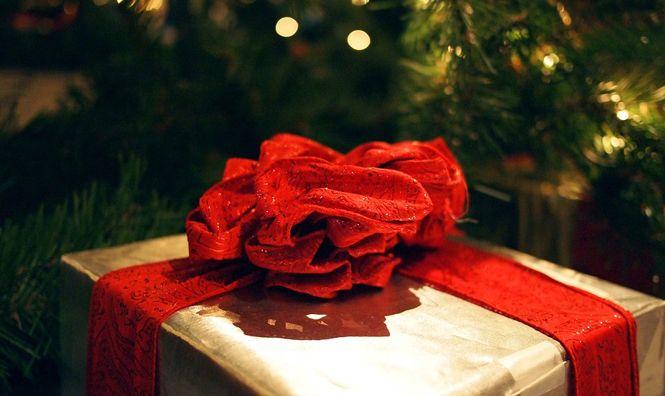 Can you believe tomorrow is Christmas Eve?! I can't and I still have so much to do! Shopping can become difficult and crazily enough, the people you're closest to can often be the hardest to shop for. Today I'm sharing an awesome guest post from Regina from Ties n Cuffs. She has picked some of the best gifts that are customized and perfect for anyone left on your (what feels like never ending) list!
Anyone who knows me knows I LOVE monogrammed everything. From monogrammed clothes to jewelry to decals and everything else, if it's monogrammed then it's perfect for me! Customizing something - especially a gift - really shows the extra effort that's gone into a gift.
5 Customized Christmas Gifts to finish off your shopping:
With our lives being so busy and fast paced, it seems that Christmas comes way too soon and passes even more quickly. Some of us may be able to slow down during this time of year, while others are not so lucky but regardless, this season is one which asks us to take a good look at the ones we have around us and make sure they know how appreciated they are.
These days it is so easy to buy gifts, at any time of day thanks to online shopping but rather than buying gifts to cross the names off your list, why don't you choose to personalize your gifts so that the ones receiving the presents will know that you made that extra effort to show how much you appreciate the person.
There are many ways to personalize gifts for your loved ones this Christmas, and below you can find five ideas to take your gift giving to another level this holiday season.
Custom suede bedroom slippers
for the caregiver in your life
Whether it is your mother, your grandmother or a special friend, there is always someone in your life who is always on the lookout for you. Bedroom slippers for Christmas sound like a bad gift but not if you invest in a beautiful pair of suede ones and customize them with the initials of your caregiver, so that the latter can relax and keep warm after a long day in comfy slippers.
Custom bottle openers
for the beer loving men in your life
There is always that one guy in your life who loves beer, so why not give him something that speaks to what he loves and customize it? A custom bottle opener with his initials on it, a monogram or a word that sums up this guy is a fun way of giving the guy in your life a gift he will actually want to use.
Custom jewelry
for the fashionista in your life
These days, with so many options out there, you don't need to break the bank to customize jewelry. There are so many jewelry sellers who will create a pendant with a personalized touch or a ring with the name of your friend on it thus creating a fashion forward and customized piece your friend will love.
Custom shower salts and lotions
For the friend who just loves to soak in the bath for hours, why not buy them shower salts, scrubs and lotions that are customized. Create a blend that you are sure your friend will love and give them a scent that is truly unique.
Customized monogrammed watch box
For the dashing man in your life – the one who enjoys looking dapper and loves to invest in a watch or three − get him a customized monogrammed watch box. From suede to leather, these display boxes are perfect for the watch loving man in your life to display his collection. Adding the monogram on the box is adding an extra touch of love to this stylish gift.
About Regina: As a lifestyle writer, Regina enjoys sharing her knowledge through practical tips and tricks. You can catch more of her work on Ties'n'Cuffs.
Thank you SO much to Regina for today's guest post! I hope everyone has a wonderful Christmas Eve!
XOXO