I think it's safe to say that I'm not the only one who walks into Sephora like I'm on a mission... every. single. time. It's pretty hard to walk by the store without going in and spending money. Whether you're a beauty lover or just in need of some new makeup/beauty products, Sephora is the best go-to place for all of that. It's like entering the beauty god's den and making yourself at home - all of the products to try on and all of the perfume to smell! By the time you realize you're two shopping bags deep and get on line to pay, your wallet is screaming and two hours of the day have come to pass.
After the first 47 shopping trips, you have it covered down to a science, right? Maybe not as much as you'd think... Sephora has a genius business model and honestly, we can't blame them. When there's 256 foundations, 155 mascaras, 63 exfoliators and 30 dry shampoos to choose from, there's a pretty good chance that you'll begin feeling overwhelmed oh so quickly! But after all that Sephora shopping (in-store and online alike), it comes obvious you need a plan. Kind of like you'd outline an essay - outline the store ; )
Here are 5 tips you need to know to master your Sephora shopping trip: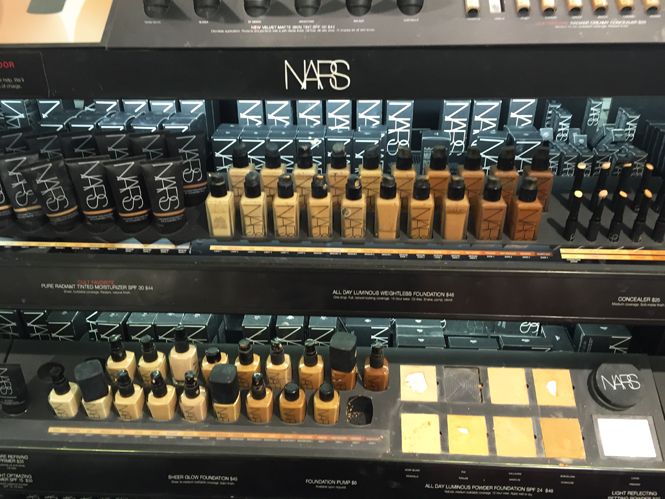 Try a ton of samples
: something many people don't know or realize is that you can take home product samples! This is my favorite thing to do - I'm constantly trying new products and instead of spending upwards of $50 to find out if I love a foundation, trying a totally free sample first is a huge money saver. You can try samples of any product you'd like to, too! I always come home with new samples and try things out. Then I can decide what's worth the money and what isn't.
Rack up the points
: whenever you make a Sephora purchase, you gain points - assuming you're a beauty insider (I mean, who isn't?). For every dollar you spend, you get a point. So buy a $45 foundation, get 45 points. Make a $100 purchase, get 100 points. Apples to apples, yeah? ; ) These points don't expire, so keep racking them up. Sure, it's tempting when you go to check out and the employee helping you asks if you want to redeem your rewards... but it's well worth the wait to save these oh-so coveted beauty points and get bigger rewards later on. The more points you have to "spend", the better the product (samples) you can pick from.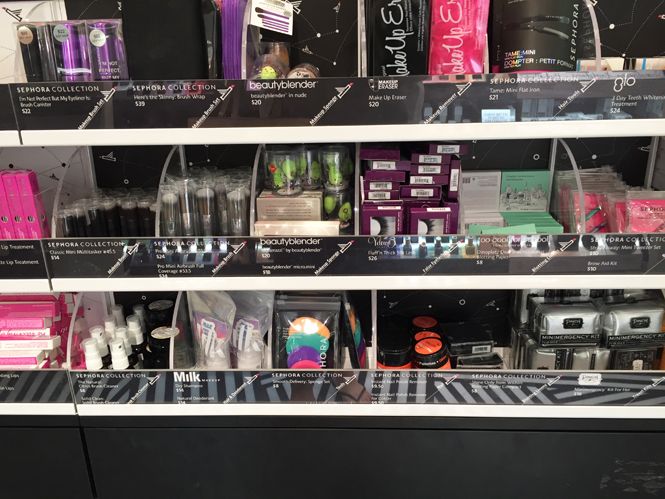 Take advantage of the "current offers"
: who doesn't love free stuff?! There are always a ton of offers you can choose from when making an online purchase. For example, right now there's an offer to receive a beauty bag with 9 (nine!) perfume samples with a purchase. There's always great brands to pick from too, I always try to choose some of my favorites so I have mini to-go bottles that I can take with me on the daily. These are also great to rack up as stocking stuffers!
Use the Color IQ
: this is something I came across not too long ago and although it's fairly new, I
wish
I knew about it sooner. If you're looking for a certain shade of foundation that'll match your skin perfectly, this is SO for you. It's so fun too, the Color IQ skin matching tool takes images of different parts of your face tones so that it captures every shade and tone to assure that the color matched to your skin is a true match. From there, all of the different brands that have shades within your face color range come up and it's like Christmas morning!!! You can even ask for your IQ number and save it so that you can shop for products in your range online. I love this tool, I've been able to try soo many new products since having my Color IQ number!
Download the Sephora app
: having this app and being logged into your beauty insider account is most helpful when you're shopping in-store. You can view all of your past purchases to help find things you love quickly; and my favorite feature - you can scan an item in the store to quickly read reviews written about it! Also make sure you check the app weekly (or daily, whichever works ;) for new deals that are exclusive to beauty insiders.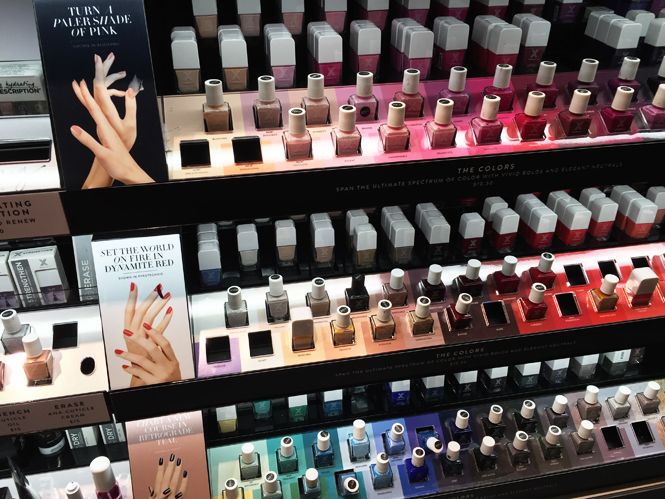 Moral of the story? Maybe leave your wallet at home when going to Sephora... ; ) kidding, that's impossible! There are a ton of ways to make sure you're making the most out of your Sephora shopping trip because lets be honest, makeup and beauty is more than a lifestyle!
Do you have any Sephora shopping tips you love?
XOXO