I know, I know - it's the holidays and the last thing you want to see is a healthy snack option... BUT, you can't even tell that these spinach chips are healthy because of how freakin' yummy they are! I'm trying to not go too food crazy before the real tempting days get here... AKA Thursday. But believe it or not these could really make for a great hors d'oeuvres or side dish as well as a healthy on-the-go snack. The best part is they couldn't be easier to make!
Is anyone watching Big Brother Over the Top? I ask because I got the idea to try these from two of the current house guests were making some sort of baked spinach dish; and while I get work done, my favorite thing to do is watch the live feeds of Big Brother! But it resulted in a new recipe, so I guess it's a win-win. :)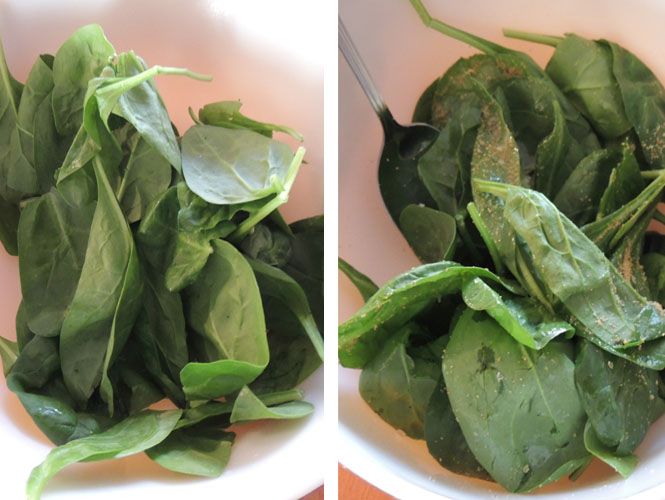 Wash and dry fresh spinach leaves and put them in a large mixing bowl with a few pinches of sea salt and garlic powder. Mix it up, then add a few drizzles of olive oil. If I had to put a measurement on it, I'd say about 1 teaspoon of sea salt and garlic powder each for approximately a cup and a half of fresh spinach leaves. It all depends on what you like best though - more or less would be just as good!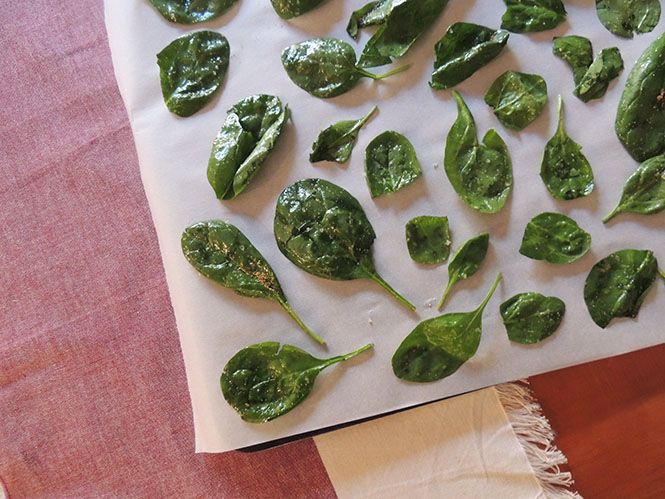 On a sheet of parchment paper atop of a baking sheet, lay the spinach leaves in a flat layer. Bake in the oven for roughly 8 minutes at 325 degrees, or until they look crispy and dried (dark green).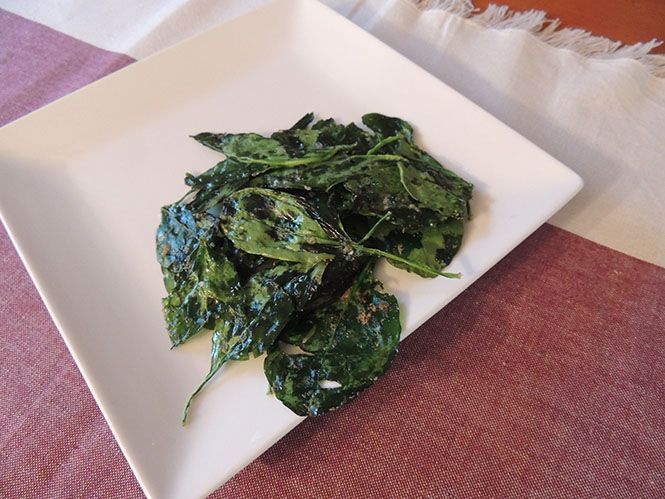 And enjoy! I was super skeptical when I first made and tried these, but if you like spinach I guarantee you'll like these too. They're a great, light snack and this time of year, I think we can all use a "light" recipe here and there!
I'd love to hear what you think if you make these!
XOXO