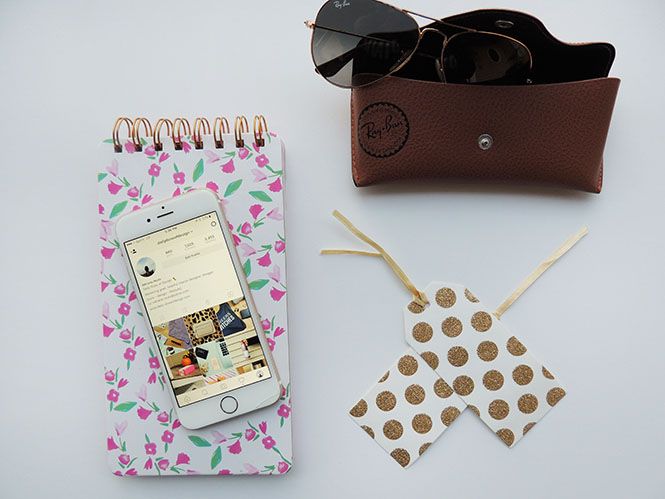 Social networking and marketing is one of the most important tools out there for bloggers, business owners, companies and even for us to keep in touch with friends and family. It's 2016 - and nearly everything you could dream of is possible online; shopping, reading the news, learning something new, finding and connecting with people. Possibilities are endless and if you're a blogger or own a business that's dependent on social media, you know how important it is. It's a tool that's at our disposal and with how useful it is (AND addicting...) there's really no surprise as to why we're so attached to our computers and phones! If you use it correctly for your business, you can benefit so much in so many ways. It's ALL about figuring out what works best for you and your brand, and I think the importance of it is something everyone needs to realize.
Before I started blogging, I used social media as a way to share things, connect with people and to catch up/keep in contact with friends and family. There's no secret that it's a bit addicting, but the way it's used for more than personal use is what I was learning about in school when I knew I wanted to begin to blog. I was quizzes and handouts deep into the fall semester of my junior year and had an awesome professor for my Internet Marketing class. I really never realized just how much went into internet marketing, but it was super eye opening and made me realize that if I was going to dive into the blogging world, I needed to pay attention in that class, ha!
And that I did. I enjoyed it so much and my internship that semester had everything to do with social media. I learned the importance of connecting with people not only on Instagram and Facebook but also how to engage with people and gain a following. It was for a company then, but upon starting a blog, I knew it would be a similar feat. Not only do you get to build relationships, clients and even make friends but you get to get your business known and become trustworthy. Your hard work and energy that goes into what you're passionate about is more well-known the more engaged your audience is.
To get the most out of social media and it's power begins with realizing how incredibly amazing of a tool it is that sits *right* in front of us every day. Beyond that, here's a few ways you can network and use a powerful tool to your benefit:
Engage with your followers
. One of the best things you can do is to find people you truly want to engage with and support other people in your position who are trying to do the same thing you're doing. There's enough success to go around, and engaging with others is only beneficial in so many ways. It is so important to make connections and be genuine with everyone! Just remember, the more you engage, the more unforgettable you become. This journey is more fun with other successful people in the same boat as you in your corner!
Be authentic with what you share
. Being authentic with everything you share and say is crucial for success. Not only that, but it's just the right thing to do. People can tell when you're being fake, and no one likes to see that. While corresponding with your brand, post and preach what you truly believe and share things you truly love. Secondly, find others who have a message or a brand that you like and find interesting and learn to connect with them. Create authentic relationships. Little things like connecting, being authentic and being a positive human being go such a long way. Take a look at some of the bloggers you look up to and realize how they portray information. If you like the positivity and authenticity, so will your readers.
There's no such thing as too much networking
. Just because someone isn't in the same niche as you doesn't mean that you can't or shouldn't try to connect! Beyond the narrowed down category of a blog or business is a person. A person just like you, who is doing the same thing; trying to reach goal after goal. Making legitimate connections with others is what this is ALL about! Everyone can always use more support regardless of their situation, and connecting for reasons other than just for business purposes often create the best relationships.
Share your content - and other content - nonstop
. This is a given, but sharing all of your content that you create is crucial to get the most out of social media! Like I said, it's a tool that is SO at our disposal these days -
use it
. It gets those who you network with to see your content and those who have yet to see what you have to offer to see your content too. I share every blog post on every platform I use (Twitter, Instagram, Facebook, Pinterest, Google+, etc) more than once. Come up with a strategy that works for you in terms of sharing, and I guarantee you'll see others engage. That being said, do the same for others who implement this - share their content just as much. Reciprocate the love. Not only is it another way to effectively network, it's a great way to break up your content and again - it all comes back to making relationships with others and engaging.
Social media is such an amazing tool that we all have at our fingertips - use it to your advantage! It's so important to network and engage with others and the more you do so, the more successful you'll be. Being successful is WAY more fun when you have others in your boat in your corner.
XOXO