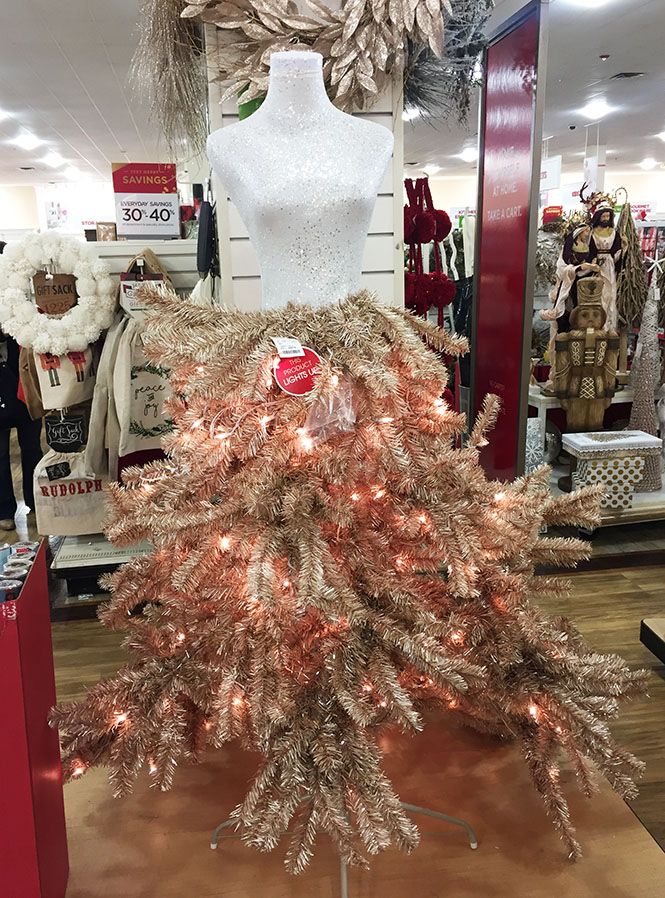 The holidays are quickly approaching - I literally can't believe Thanksgiving is in less than two weeks - and now is the time where everyone is scrambling to finalize plans, start cleaning the house, decorating and shopping for last minute things. I know I can't be the only one whose had the holiday season creep up on them out of absolutely no where but I am sooo excited about it! We usually have a fairly low-key Thanksgiving but this year a ton of family is coming in and it's busy to say the least.
You've probably seen/heard me talk about Home Goods a million times before - and probably have seen my Hacks to successfully shop at Home Goods post... But there really is nothing like that store; never do I walk out of a store not knowing how I spent $100+ like I do at HG! I love shopping there for any sort of room upgrade, gift, etc., but during the holiday season something about it is even better (not sure how that's possible!). So if you're a procrastinator like I am or just need some fun holiday decor to light up the house before friends and family come in just a matter of days, here's 7 things you can stop at Home Goods for to easily grab this holiday season:
1. Wine glasses - Home Goods has SUCH a fun selection of wine glasses. Stemless, decanters, tall short, gold, red/white, champagne flutes, the list never ends! I find a ton of my glasses here and they're always at such a great price so picking a few new sets for the holidays is so fun. I always find stemless holiday-themed glasses that are awesome to have!
2. Wreaths - Some are gaudy, some are broken and on clearance... But these are soo easy to fix and customize! My mom actually taught me this - making wreaths can be sort of expensive, but if you're starting with a base it's easier, quicker and less expensive to add pretty pieces. Michaels always has fake flowers on sale and this time of year they have gorgeous holiday pieces to add in! I bought a front door wreath at Home Goods for $30 and spent $15 to fix it up - the wreath was originally $80! Win-win ;)
3. Baking goods - ALL I want to do this time of year is bake and cook everything I pin on Pinterest! Home Goods has such a great baking section and it always caters to the different times of year. This week, all the Halloween and Autumn things have moved to the clearance section (great time to buy baking trays and more for next year!) and there's a ton of Christmas cookie cutters, bowls, cookie trays, festive molds and so much more. I bought a bottle of white snowflake sprinkles and I can't wait to make cupcakes with them! This is my favorite place to get baking goods - there's even holiday themed cook/bake books that have so many yummy recipes to try.
4. Wrapping paper - Does anyone else have a serious wrapping paper addiction?! I buy sooo much wrapping paper mostly because I always see so, so many designs I'm obsessed with! I can't help it! There's always so many pretty patterned wrapping paper options at Home Goods and now is the time to stock up. They also have an entire aisle of gift boxes that are sturdy and reusable AND really cheap. You can never have too much; it's something you can save extra of, and pretty wrapped presents make for pretty pictures. :)
5. Host/hostess gifts - oh how I wish I could link to Home Goods products for a host and hostess gift guide! Whenever I'm in need for a last minute gift, I almost always stop at Home Goods. I found a really pretty and festive cake tray (that I'll use for my friend's Friendsgiving this year) so I can bake a dessert, wrap it up on the tray and the tray is a great gift for the host to keep post-party. There's also an array of candles and chocolate gift sets to choose from that make for really nice host gifts too!
6. Holiday tableware - more specifically, candles and napkin rings!! I say that with such excitement because I found THE prettiest napkin rings that are perfect for Thanksgiving and Christmas. They're currently on hold, because the employee who helped was nice enough to keep them until she could find out if she could get more in for me (I went to two other HG's for them.. they're THAT cute.. stay tuned!) in time. They also have really pretty candle sticks for candelabras/center pieces and decorative napkins, place mats, table runners and so much more. It's so easy to be creative and create a beautiful and totally personalized tablescape!
7. Guest room musts - things like extra towels, a new bath mat and extra throw blankets or pillows. There's always soo many to choose from and I love the holiday word pillows, they're so sparkly and pretty! I always grab a few new color-coordinated towels for the bathroom when guests are coming, there's a ton of color choices so it's never hard to match things up! As many of you know I have a serious throw blanket obsession and there's always so many, but more this time of year. I can't stop! They're so pretty and you really can't have too many.
Anyone else completely obsessed with Home Goods?! There's so many fun things year round and this time of year it's even more exciting! If you found anything fun for the holidays there I'd love to hear about it!
XOXO