As you probably already know, I'm a complete design junkie and can never stop decorating any given space. I recently re-arranged the furniture in my bedroom because I can never stop moving things around and also because I wanted to have room to create a gallery wall! I've always loved the way that gallery walls look and the many ways that you can arrange what you're hanging. For this post, I wanted to have my entire gallery wall finished and ready to photograph but the beauty of creating a gallery wall is that it never truly has to be finished (seems to be my motto doesn't it?) because you can always add to it and make it larger - space permitting of course. So of course, I found two more things I loved for my wall and just purchased them - this print which I found at Home Goods and this map print.
For my gallery wall, I've had a watercolor theme going on which mostly started because I love ALL of Oliver Gal's artwork. I could endlessly by his pieces - if only I had the wall space! You can always find some Oliver Gal pieces in Home Goods and I've gotten the majority of mine from there and from One Kings Lane also.
Since I've been going with the flow of the watercolor theme, I was SO excited when I met Maria, the Etsy shop owner of Maria Watercolor Designs! She is SO extremely talented and I fell in love with all of her watercolor artwork pieces the moment I scrolled through her shop. I knew that any of these pieces would be so gorgeous for my gallery wall and I was lucky enough to have Maria create two custom pieces for me!
When she told me that she could create anything, I started thinking about what I would love that I haven't been able to find anywhere else. I'm so happy with how both turned out so much and the best part is that they're now available for purchase in Maria's shop! Here is the pineapple print and here is the quote's font that I got my customized inspiration from!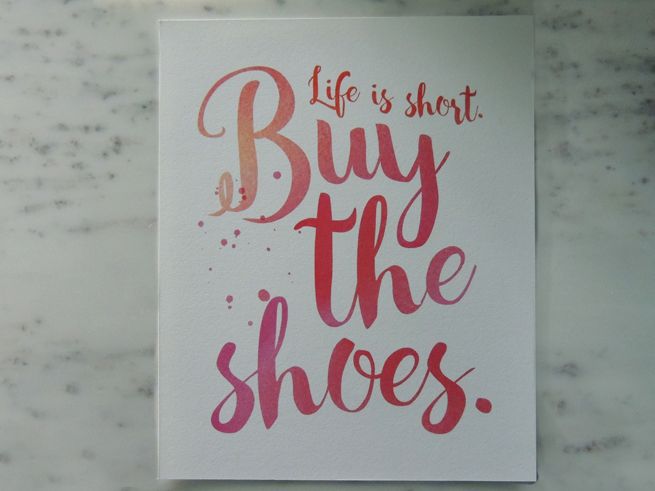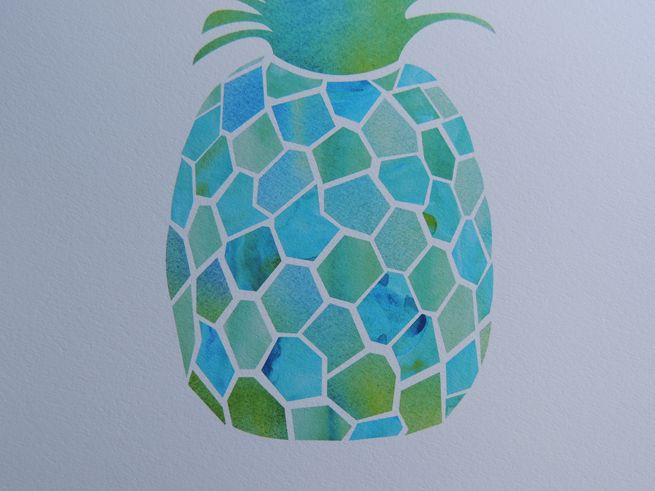 Look how gorgeous the pineapple is up close!! Every single shape is different up close - I couldn't be any more obsessed with these shades of blue and green!
The best part about Maria's work is that she creates great pieces for everyone. I'm planning on purchasing some of Maria's prints for gifts and I know they'll turn out so perfectly since she hand-makes and paints each print for her clients!
Once I received my prints in the mail I could hardly wait to hang them up! They're going to look so gorgeous with my other prints that I have and the colors are so vibrant and beautiful. I will definitely be relying on Maria for all of my watercolor prints from now on!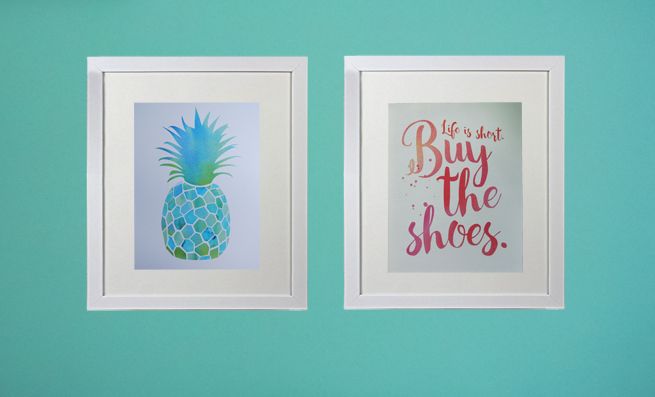 You can shop Maria's Etsy shop full of tons of watercolor prints - you can even get logos made which is amazing and something I'm looking into for Daily Dose of Design!! If you're in need of a logo and/or marketing your brand, Maria offers great packages that will go along with the custom logos that she creates!
Find Maria on Facebook and Twitter too!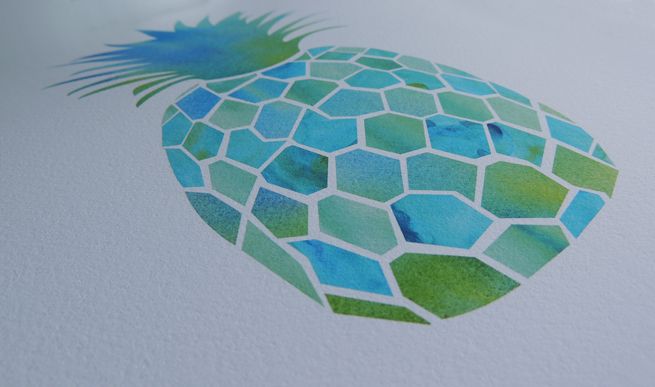 Here's one more picture of my turquoise pineapple - I can't stop staring at it!
If you're looking for a new piece of personalized art, a gift for someone or even a new logo for your business, I HIGHLY recommend using Maria's Watercolor Designs! Trust me she will not disappoint! Thank you so much to Maria for helping me add a few more gorgeous pieces of art for my gallery wall - I cannot wait to finish it and have all the pieces I've collected in one spot! : )
Do you have a gallery wall in your home? I would love to see it, I'm always looking for inspiration!
XOXO
Bloglovin|Facebook|Pinterest|Instagram