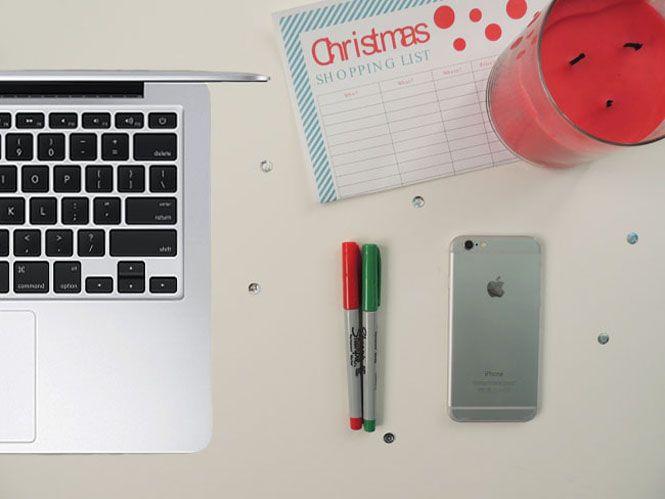 Happy Cyber Monday! I hope everyone had an absolutely wonderful holiday weekend : ) The deals just keep on rolling in and I cannot stop shopping! Black Friday deals were all really great but honestly today's Cyber Monday sales I've been seeing have topped Black Friday all together. I do a lot of my shopping online - especially when stores offer free shipping. As I scroll through my endless amounts of emails this morning, I'm realizing how many stores are having deals; some of which I would have never expected!
Cyber Monday has always been a great time to buy electronics and things like that but now you can get everything in major sale or as a lot of stores call them, "doorbusters". I have my laptop and credit cards with me and ready to go all day - this is going to get dangerous and quickly too!
The best of Cyber Monday 2015:
Kate Spade: 30% off your ENTIRE purchase with code SHINE!
Express: 50% off everything!
Old Navy: 40% off everything with code BESTCYBER - also for Gap and Banana Republic
JCrew: 40% off certain styles, 30% off everything else with code MONDAY
Lord & Taylor: 25% off your purchase with code CYBER
Anthropologie: 25% off your purchase with code SHOPTOITe
BaubleBar: 35% off two or more pieces with code GOGIFT35, 25% off one piece with code GOGIFT25
Loft: 50% off your entire purchase
Rebecca Minkoff: 25% off your entire purchase
Forever 21: 21% off your purchase of $21 or more with code CYBER21
Ann Taylor: 50% off everything plus free shipping with code EVERYTHING
P.S. make sure to shop my Etsy shop and use code SOSHOLIDAY at checkout for 20% off your order!
Tips for your Cyber Monday shopping:
Make a list:
if you're anything like me, you're getting swamped with emails as you read this. Make a list of stores you know you want to shop and write down or keep the deal they are having handy to make your life easier while shopping.
Keep track of your purchases:
I'm always a little cautious when shopping online - especially on a big shopping day like today. Make a folder in your email and/or print an order confirmation for everything you purchase so that you aren't purchasing duplicates of anything (yep, happens to me more often than I'd like to admit...) and can make sure that everything you order arrives.
Pay close attention to transactions:
while it's always a risk, its SO important to make sure that you are shopping safely on Cyber Monday. This is the biggest day of the year for hackers to try and and steal your information. Always make sure that the websites you are shopping on are legit and not sketchy in the least. If you have to question whether the website is safe, your best bet is to move on! Always use secure passwords; never click on links in store emails unless you're sure its from the actual store and try avoiding using a debit card online.
Make social media your best friend:
even though most websites advertise their sales on the main page of the website, sometimes you can find extra discounts or deals straight from the company's social media accounts. I mean, doing everything you can to assure you're getting the best deal is the goal of Cyber Monday!
Go for the more expensive items:
it's well known that all products are available for sale on the biggest online shopping day of the year, but Cyber Monday is especially great for more expensive things - even better than Black Friday! This year, expect to be able to buy TV's and similar electronics for a fraction of their original prices.
Are you ready for Cyber Monday? Grab a cup of coffee, find a cozy spot and get ready to shop!!! Best of luck on crossing off the rest of your holiday shopping this Cyber Monday!
XOXO
Bloglovin|Facebook|Pinterest|Instagram