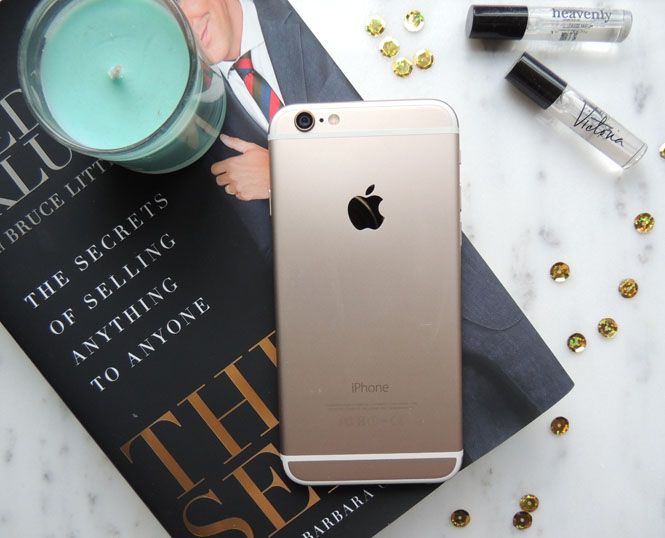 I've never really been either a morning or night person because I can usually go to bed fairly late and be able to wake up early. In fact, I've never really slept past 10 AM when most people I know say that they're able to sleep until one or two in the afternoon... To each their own, but this is crazy to me! Maybe its the Virgo in me talking, but if I don't get my day started early enough, I feel like my entire day has been wasted. That being said, it's also sometimes really hard to get up in the morning or be motivated at ALL to get out of bed! Especially on a rainy day or a cold winters morning. Having a super comfortable bed with a warm electric blanket doesn't seem to help either!
There are many mornings that I don't get out of bed until 10:30 and I always get so mad at myself! Especially being a blogger on top of school and work, there is always something to be doing. My little sister always says, "you can sleep when you're dead" which I find so funny for her to say yet it's so true.
The only morning it's pretty easy to get up for are Fridays and Saturdays - self explanatory. But for mornings that you do need to get up to get things done or just in general, it's important that you're able to feel motivated, well rested (fat chance of that happening, I know!) and refreshed. With a couple simple things that you can easily implement into your daily life and routines, I think I've found some simple ways to help get out of that warm cozy bed a bit easier!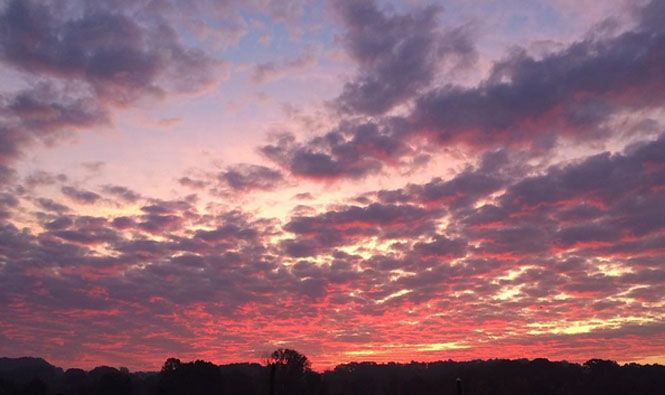 Being up early enough to see the sunrise is my #1 motivator for the day!
Tips to feel more refreshed and motivated in the morning:
Drink up:
start your day with a cold glass of water. While helping to kickstart your metabolism for the day, you'll also have a refreshing feeling by starting your day with something healthy!
Sleeping better:
getting a good night of sleep seems like the obvious one, even though it's usually easier said than done. My
tips to help sleep better at night
can help you get there!
Find the silver lining:
every day has its ups and downs; but finding something in each day that you can look forward to and be excited for is definitely helpful in getting a motivational start to the day. Even if you have a busy day ahead, a long day at school or work or even a boss that you can't stand being around, there's likely something that will happen within the next 24 hours that you can look forward to! Whether it's starting the day with something that makes you happy or doing something in the afternoon/evening that you can look forward to throughout the day, I find this extremely helpful on days I have to head to campus for classes.
No more snoozing:
while snoozing your alarm clock two (or three ...or ten) times gives you extra sleep in the morning, its actually only making it harder for you to get up when you really can't snooze any more. While relaxing in bed is nice on a day off or on the weekend if you can, on a day that you actually NEED to be up and productive for the day, snoozing is the worst option. Get up, get your day started and be happy that you're alive!
Get in your daily doses:
see what I did there? ; ) along with drinking water in the morning, taking a vitamin supplement early in the day can help make you drag less throughout the day. I always have tried to take vitamins but never really got on a schedule and took them daily until recently. Maybe it's in my head, but I definitely see an improvement in my energy throughout the day! I've even been able to stay up later if need be without feeling like I'm going to fall asleep. While this isn't the fix for everything, it can make a big difference in your day.
Start with some inspiration:
when you wake up, look for a quote that you love and that makes you happy. Whether this means looking one up or having one written down to look at in the morning, having some easy inspiration can help get your motivation level up and running!
Here is a great list of quotes
you can use to get you started!
Start with music:
make a playlist of your absolute favorite songs. While I LOVE Adele's new song
Hello
, this obviously isn't a good one to help wake you up and motivate you for the day ahead. Pick a bunch of songs that pump you up and are upbeat that will help you get your day started. I always have music playing when I'm getting ready and it makes your morning more fun and definitely helps to motivate you to get going on your day.
Get things done:
if you're anything like me, you likely create pretty lengthy to-do lists for each day. Whether these tasks are big, small or somewhere in between, the only way to truly feel satisfied with the day is by checking everything off that list by the time you get into bed at night. I find that if I get a couple of things done early in the day, the rest of my day tends to go better and I'm way more positive! Feeling the satisfaction of crossing things off your list is a really great feeling. So create a list and aim to cross a couple off by noon - I guarantee you'll see a difference in mood!
What do you do to get up easier and get motivated?
XOXO
Bloglovin|Facebook|Pinterest|Instagram