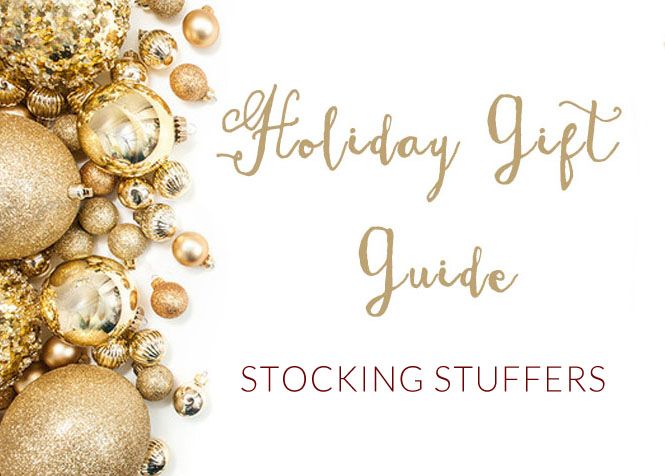 Part 2 of the 2015 Holiday Gift Guide is here and I am talking stocking stuffers today!! This is one of the hardest parts of shopping in my opinion. Stocking stuffers are meant to be little extra presents but I also think it's important that stockings be stuffed with things that are actually useful and not just a waste of money. For small, "extra" gifts I think it's important to keep it festive and as inexpensive as you'd like. Here's what I'm loving as stocking stuffer ideas for this year: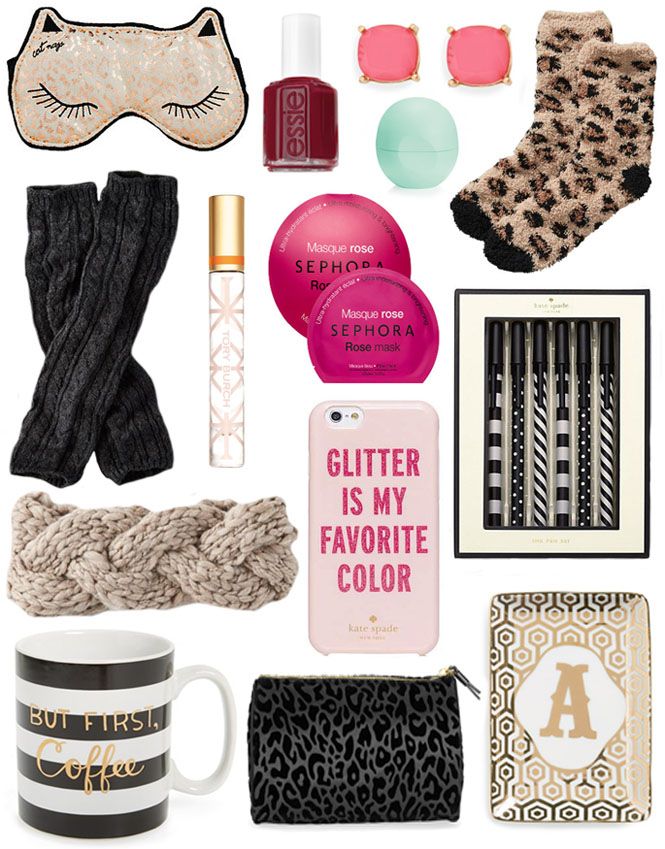 Cat eye sleep mask// Essie nail polish// Stud earrings// eos Chapstick// Fuzzy socks// Leg warmers// Roller ball perfume// Face masks// Cold weather headband// iPhone case// Pen set// Mug// Makeup case// Catch all monogrammed tray
Now is this the ultimate stocking or what?! Everything is under $40 and are super simple things but useful as well. There are so many different places that sell fuzzy socks and they are an absolute must in my book! I wear these almost every day in the winter and they're very inexpensive and easy to find. On Black Friday (and even now, too) my favorite place to buy them from is Old Navy. Another super inexpensive stocking stuffer but something that every girl will love are some face masks from Sephora. This particular version is one I use every night and it comes in so many different scents.
Some other great stocking stuffer ideas are eye shadows, texting gloves, a cold weather hat, Burts Bees lip balms or a new pair of ear buds.
It's fun to try and create a theme to stuff stockings but it's also fun to add things such as gift cards and candy too. Great places to shop for stocking stuffers are Forever 21, Target, Sephora and believe it or not places like CVS! These are some of the really fun gifts to get to shop for - have fun with it and remember there's no right or wrong; these are meant to be fun little "extras"!
What are your favorite stocking stuffers?
XOXO