I've been shopping at Nordstrom and Dillards for Devlin clothing for a long time now and they never fail to disappoint! The spring and summer collections always feature the most beautiful clothes and they're fun for so many different ages too. My little sister is 16 1/2 and since she's been going to tons of parties like Sweet 16's, etc., I thought it was time that she had a chance to experience how amazing the Devlin clothing is too. Since Devlin is available at both Dillard's and Nordstrom, we've been able to find tons of Devlin clothing in the mall near us - the best part of the store(s)!
Girly prints, colors and textures are what Devlin is all about. Quality and chic are two things I look for in my clothing and what I've tried to do in helping my sister find some cute clothes too! Here's one of the adorable looks we put together: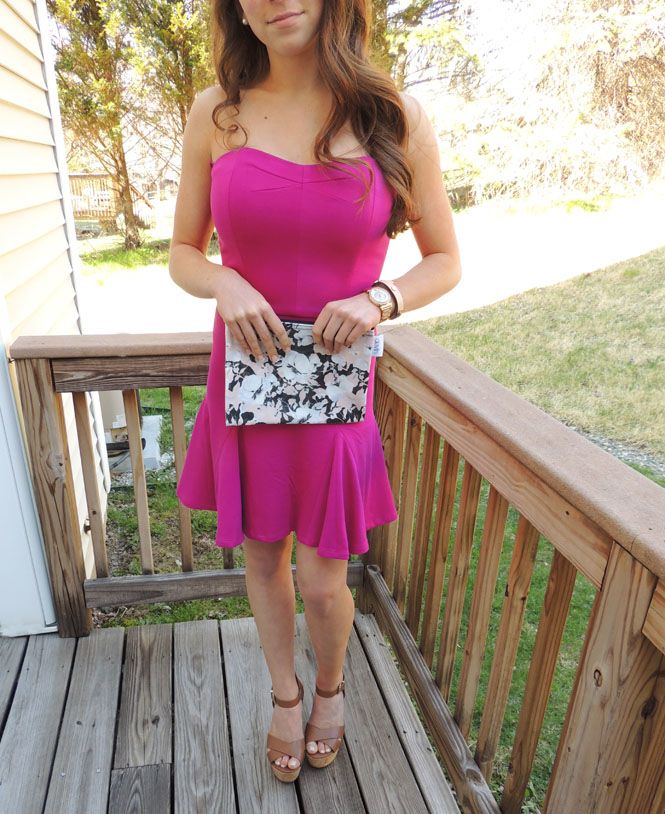 Devlin Dress c/o // Devlin Clutch c/o // Wedges // Michael Kors Watch // Tory Burch Bracelet // Floppy Hat
This Devlin dress is the perfect dress for all spring and summer long. It can so easily be dressed up or down and it's the most beautiful color! I love that the pleated bottom is something different from your typical body con dress or flowy dress. It's such a beautiful shade of pink and comes in white, too! This is going to have to be one of those shared closet items for sure ; ) Adding patterns and textures by Devlin is great for a simple dress like this!
The best part about shopping Devlin clothes at Nordstrom or Dillard's is that when you make a purchase (now through 4/25 at Dillard's and 4/25 through 5/1 at Nordstrom), you'll receive a gorgeous and oh so fun Devlin cosmetic pouch with any Devlin purchase! It's the perfect size to carry around in your bag, as a travel makeup case or even to use as a fun clutch to add some pop to any outfit.
Here's some more of my favorites from Devlin for this season:
What are your favorite Devlin looks?
XOXO
Bloglovin|Facebook|Pinterest|Instagram
In partnership with Devlin and Her Campus Media