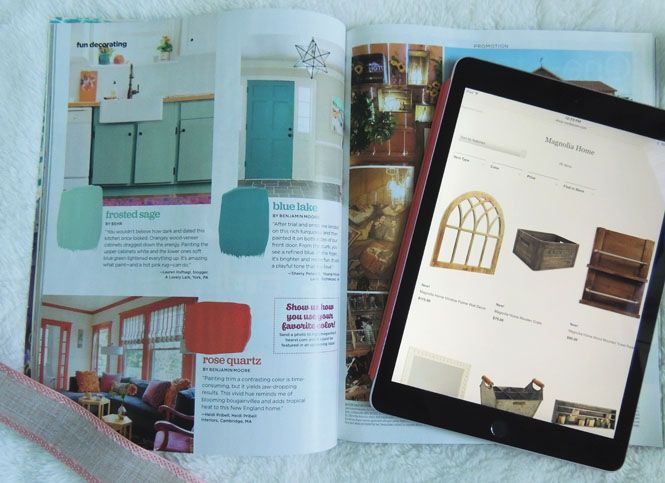 I may or may not be beside myself with excitement right about now! I literally JUST found this as I was shopping (shocker, I know!) and it's absolutely AMAZING and quite the game changer if you ask me. Get ready...
Joanna Gaines now has a home collection at Nordstrom!!!
That's right my fellow Fixer Upper fans!! You can now shop products just like Joanna does when she goes to those amazing antique stores, to Clint's woodworking shop or tag sales. A few months ago, I wrote all about 10 ways you can decorate like Joanna Gaines would and now that dream just may be coming true in an easier way than ever! Talk about making a week day a good day! The collection is small still, but I have a feeling it's going to grow and it's going to all sell out pretty quickly. This stuff is amazing and at pretty good price points too which is even more exciting.
My favorites from the Magnolia Home Collection (so far):
*
affiliate links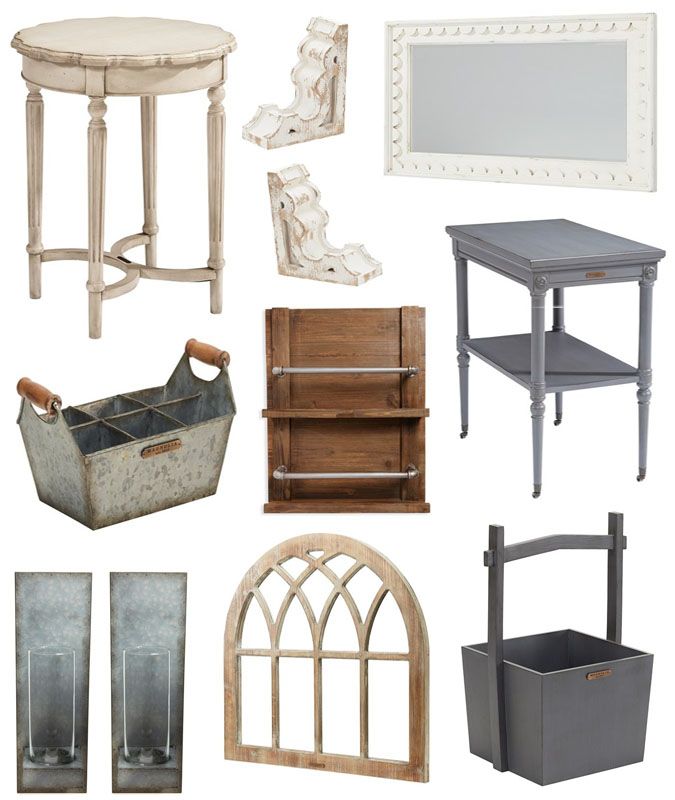 Antiqued Side Table // Distressed Book Ends // Scalloped Mirror // Metal Caddy Bucket // Wooden Towel Rack // Grey Wooden Side Table // Metal Wall Sconces // Window Frame Wall Decor // Grey Wooden Basket
In the words of Janice from Friends... Oh. My. God. I'm in love with the entire Magnolia Home line (so far)! There's not one thing I don't love, but these nine pieces are my absolute favorites. I mean who could resist this scalloped mirror?! By far my favorite from the entire collection and I am most definitely adding this piece to my bedroom. I'm a huge scalloped everything fan thanks to Kate Spade so I was so excited to see this.
I love the mix of textures and colors Joanna chose for this line - a mix of antique white, natural wood and grey tones are the perfect mix of farmhouse and modern style. This wooden towel rack is such a different piece and honestly, I think it could be used for a lot more than just a towel rack! You could easily use this in a kitchen, bathroom or as wall decor. Especially if your kitchen is white, the wooden touch is so perfect and keeps your towels in a more creative place than your oven handle.
These distressed book ends will be making their appearance in my living room just as soon as Nordstrom can get them shipped out to me!! ; ) They're the most perfect mix of modern/vintage and chic and I cannot stand how beautiful they look distressed! They would look gorgeous next to this desk accessory/pen holder too. Distressed but modern is everything!!
I'm pretty sure I've seen this wooden frame wall piece and this wooden/metal mixed stool on Fixer Upper and I could not be happier that we can now buy both of these items.
A few things I'm hoping to see added to this collection: faux mantle toppers, vintage living room chairs and distressed head boards. Ohh the things I would do for a Joanna Gaines inspired headboard in my bedroom! Some more pretty pieces from the first of the Magnolia Home collection are this distressed end table and this metal wall shelf.
Make sure you read my post on how you can decorate like Joanna to incorporate these pieces into your home!
What are your favorite pieces from the new Magnolia Home collection?
XOXO
Bloglovin|Facebook|Pinterest|Instagram