Every year I look forward to seeing the chosen Pantone Colors of the Year and this years colors could NOT be any more beautiful together! Especially when decorating with the two - check out this awesome guest post from
Luxe Decor!
2016 marks the first year that Pantone named two different colors for its annual "Color of the Year" selection. This year' s picks are Rose Quartz (a soft shade of pink) and Serenity (a relaxing sky blue tone). Light and airy, these delicate, chalky pastels are perfect for springtime decorating. Here are our tips and tricks for decorating with Pantone's Colors of the Year: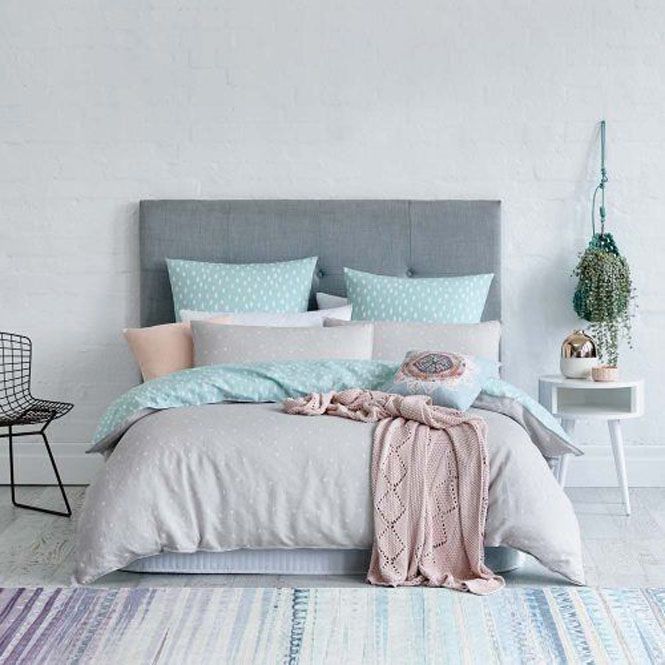 Image via Adairs
The soft muted tones of these two shades bring a sense of relaxation to any space. The calming effect of these colors makes them perfect for the bedroom. Whether you choose to incorporate Pantone's Colors of the Year with a simple lamp or an entire bedding set, Rose Quartz and Serenity are sure to make your space more peaceful and exceptionally chic.
Image via Domino
Seating is an easy way to rock these shades in a big way. With a few tweaks, a light blue Serenity couch or a powdery pink Rose Quartz arm chair can easily be incorporated into your bedroom or living room set-up. If you want to save a few extra dollars, consider re-upholstering a chair or couch you already own with a Pantone inspired fabric.
Image via Better Homes and Gardens
Since these two gorgeous shades pair so well with other colors as well, consider using them as a statement wall to dress up an office or dining space. A painted wall of Rose Quartz or Serenity might just be the perfect pop of color your space needs to jazz up your neutral décor.
Image via LuxeDecor // All Items From Surya
If you aren't ready to commit to an entire wall of color, try out Rose Quartz and Serenity first by using accessories; a great temporary option. Accessories are a safe but stylish way to experiment with these shades. Before you start throwing in pillows at random, consider what you'll be pairing these colors with. Pantone recommends joining the shades with other mid-tones including greens and purples, rich browns, and all shades of yellow and pink. For a splash of color or a hint of sparkle, add in silver, gold, or vibrant brights.
Shop the Look: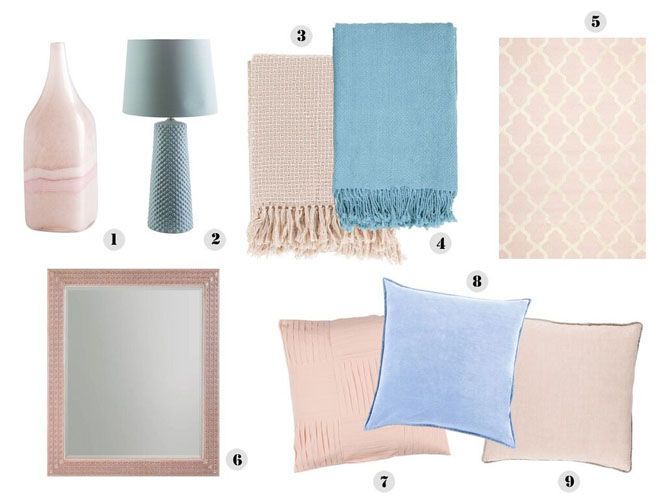 Cyan Design Tiffany Pink & White Vase // Surya Wesley Blue Table Lamp // Surya Tierney 50'' x 60'' Pastel Pink & Ivory Throw // Surya Turner Sky Blue Throw // Safavieh Cambridge Light Pink and Ivory Area Rug // Stanley Furniture Preserve Rose Cabot Wall Mirror // Surya Gilmore Salmon Throw Pillow // Surya Velvet Sky Throw Pillow // Surya Sasha Taupe Throw Pillow
For more Serenity and Rose Quartz decorating inspiration visit Luxe Decor on Pinterest!
What do you think of the Pantone colors of the year?
Thank you so much to Luxe Decor for this guest post!
XOXO
Bloglovin|Facebook|Pinterest|Instagram