If there's one way to describe myself, it would be saying I'm indecisive - to say the least. I'm always "in the mood" to redecorate and I never am not shopping for home decor, even if it means I'm going to need a storage unit soon ; ) There are always new things to find, want, love and need, duh! Constant change when it comes to home decor keeps a room feeling fresh and updated. As I watch the season five premiere of Million Dollar Listing New York, I realize more and more how much of a dream designing and selling homes is to me, but it also makes me realize just how expensive decor can be.
Home furnishing stores are everywhere; Pottery Barn, Pier 1, ZGallerie, Lulu & Georgia, Restoration Hardware, etc etc... but the holy grail of it all - Home Goods. Honestly, I don't know what I did before I a.) realized how many Home Goods stores were so close to me and b.) shopped there. If you've never been to Home Goods, then march your you know what there ASAP!! It's not just an addiction, it's a lifestyle. For real.
Since each store is different in terms of stock and layout, there's different ways to plan your attack. Guys, this is more than a shopping trip, it's a mission.
Okay maybe that's a little dramatic, but I have a real Home Goods obsession. There's aisles and aisles of amazing deals on designer home furnishings of all type and if you miss one aisle, you could be missing a LOT. I tend to make it to a Home Goods once a week.. sometimes twice; here are my top tips for shopping at Home Goods and finding the best items in the store: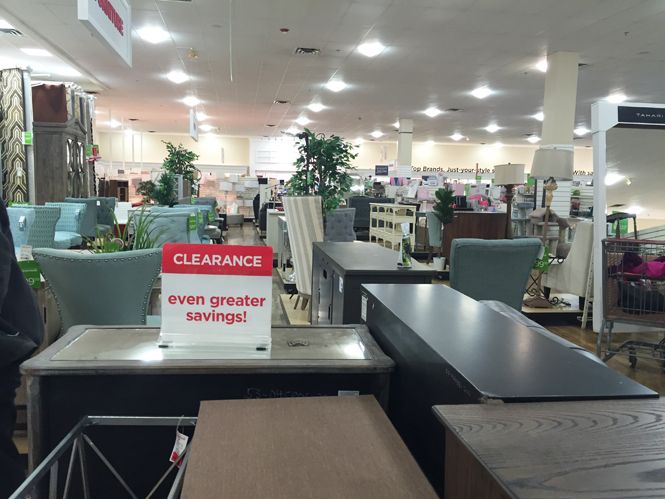 Look for Hidden Gems
The aisles are always full and messy; don't forget to look behind the big pieces on the shelves! Dig deep and you'll find hidden gems every time! Behind 5 foot mirrors, find the best wall decor and behind all of those throw blankets, find the cutest pillow ever. See where I'm going with this?
Don't skip over anything
It's pretty common for the store to be a mess, so you
have
to check every single aisle! I could spend hours in Home Goods and 85% of what I find are in the aisles I would least expect. Especially if you're hunting for something specific, you never know where it could get placed. I found a Kate Spade coffee table book hidden in with the bathroom decor the other day!
Take measurements
Ever notice those black, three foot long paper tape measures all over the store?
Use these
! Many people don't realize that these tape measures are there for you to take, use and make you realize why you need to buy that gold mirrored end table. Most of us don't have tape measures with us on command (I mean it happens but it isn't always!) so they're there for you, and you don't have to miss a beat.
Put things into proportion
Is there a lamp you love, but not sure if it's the right size for your living room table? Take it over to the furniture section and place it on a table that looks close to the size of yours at home; this gives you a better idea of what will look best and how things match up in terms of size and proportions. No one wants to go to Home Goods to make a return, so make sure that things are going to fit before you fall in love. This also works with shower curtains/bathroom decor, dinnerware on a dining table and so much more.
Go as often as possible
If you couldn't tell by now, I'm a Home Goods nut! I go at least once a week and it's really, really difficult to leave without buying something. Another fun fact many people don't know is that Home Goods stores get re-stocked weekly; that's right, new things
every
week! The store looks totally different every time I go and honestly, that's the best part. Exactly why it never gets old! New shipment days vary by store and location, so ask a store employee when the shipments come in - they'll be happy to tell you. My store usually restocks on Sundays, with the occasional mid-week shipment, so I go on Saturdays while running errands and/or Monday evenings. Down to a science I tell ya ; )
Just buy it
Now maybe this is why my friends tell me I'm a shopping pusher... but seriously, don't not buy something you love from Home Goods! As I mentioned, they re-stock weekly and it's pretty likely that if you wait, the item(s) you're loving will be gone. I've had it happen, it isn't fun! Even if you don't have a place for it just yet, at least you won't have non-buyers regret. Is that a thing?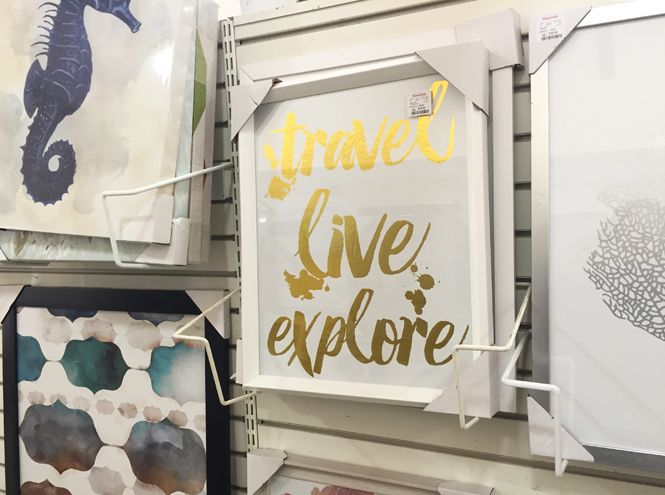 Come prepared
Redoing your bathroom? Just paint the living room? Upgrading your mantle? Don't risk guessing on different color shades or if something will look right; take things with you to shop. Like a paint swatch, fabric sample or even a pillow (gotta do what you gotta do). Fun fact: the human eye can normally detect around 32 million shades of colors. Don't let this be a guessing game!
Skip the gift cards, go to Home Goods
I can't even begin to list all of the people I've gotten gifts for from Home Goods. Of course there's exceptions, and they don't sell clothes or cute accessories BUT they have an incredible assortment of things you can get. Here's some gift ideas that you can shop for at Home Goods:
Put together a gift basket with at-home spa things; beauty blenders, spa socks, body lotions, etc.
In the warmer months, make a beach-themed basket with a cute beach towel, blow up pool toys and candy
Home Goods has incredible snacks; I'm eating an Orchard Valley sea salt cashew pack as we speak! Put together a foodie basket and even add their syrups to make fun cocktails!
Head to the framing section to find a cute set of frames or a collage frame to put together a fun gift for someone special
Get creative and you'll seriously be surprised!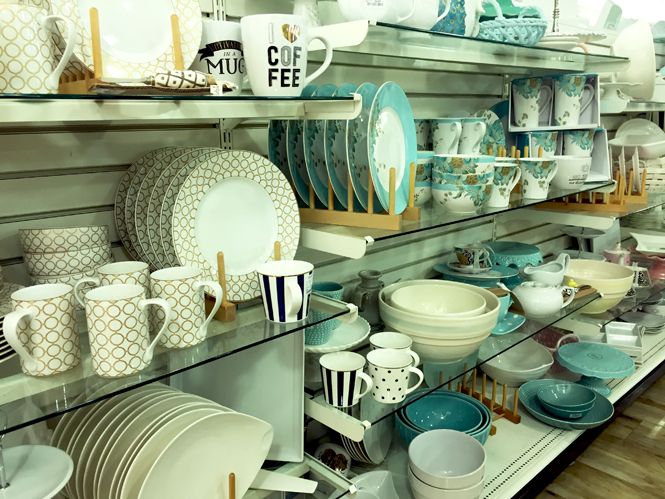 Check the clearance sections
There's usually a couple of randomly scattered clearance shelves throughout the store; usually in three or four different spots. Sometimes the best things in the store are here! Whether they're
actually
clearance or were just left in the wrong spot, it's totally worth checking these sections out. If you aren't willing to spend $69.99 for that adorable cake stand but want to risk living without it (again with the theatrics, I know) then keep checking back during each shopping trip. It's pretty likely that if you think that's too expensive, other shoppers will too. As the new shipments come in, they have to make room on the eye-level shelving and they mark things down and move them to the miss-matched clearance sections. To all my fellow bloggers out there: this is a great spot to check for fun photography props too!
Compare the prices
This is a big one... Home Goods is notorious for having a
ton
of what you'll see in stores like ZGallerie and Macy's to name a few. Especially ZGallerie - I've gotten a couple of really cute decor items that for whatever reason, Home Goods got from them. There's one item I've bought that I still pride my shopping trips on:
these
and
these
boxes sell on ZGallerie for upwards of $60 for a set of two. I got the turquoise one at Home Goods for $7 and the silver one for $16! Serious discounts and so well worth the wait. Moral of this story, it pays to check your local Home Goods for these items before cashing out online for nearly triple.
Download the app
That's right friends, Home Goods
has an app
. Possibly my favorite ever, no surprise at this point, amiright? You can select your "favorite stores", or the ones that are closest to you and that you shop at regularly. From there, it's basically like a Home Goods Instagram feed - a dream come true basically! You can see a ton of new arrivals that each store gets in stock and it's super helpful if you're looking for something semi-specific. Highly recommend!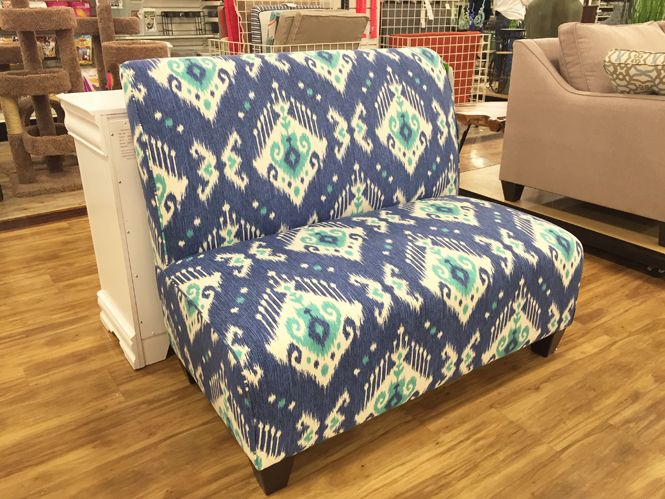 Just when you think you're finished...
Your cart is full of things you probably don't need, you're ready to pay and all of a sudden the in-line items come at you full force. The cute coffee mugs, the patterned paper straws, the fun crystal knobs... ugh it never ends! They literally make you shop until the very moment you swipe that card. Talk about a strategic marketing strategy! This stuff tends to be really great though, I've even found a set of Lilly Pulitzer tumblers for $7.99 (!!!) in this section before.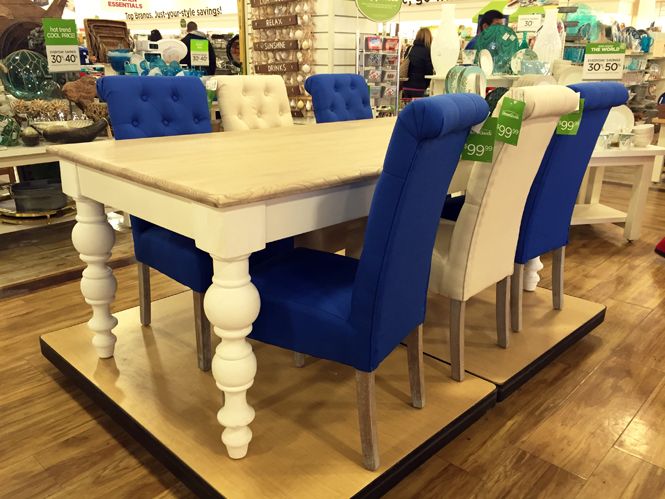 Home Goods is good for the soul. Yep I said it, I'm totally addicted and I can't stop won't stop. Some things you can always count on them having: candles, beautifully crafted foreign vases and bowls, wall art, stationary and jewelry organization. Oh and some of the prettiest faux flowers I've ever seen! Also be sure to check the stationary section for the cutest notepads and journals and fun wrapping paper and gift bags all day every day. May the Home Goods gods be ever in your favor on your next shopping trip!
XOXO
Bloglovin|Facebook|Pinterest|Instagram