Happy Halloween!!
I'm one of the biggest procrastinators I know, and although I'm better about it during the busy holiday season time still manages to slip by and I find myself rushing to get things ready and done. Since Halloween is a Monday this year, most parties were this weekend but that doesn't mean you can't still have fun! Whether you're venturing out, taking kiddos trick-or-treating or staying in, here's some fun and simple last minute Halloween ideas that you can get done in no time today:
Fun and simple makeup looks:
If you still haven't gotten a costume or just want to play around with some fun makeup this Halloween, here's some super fun and simple Halloween looks that you can create with your every day makeup: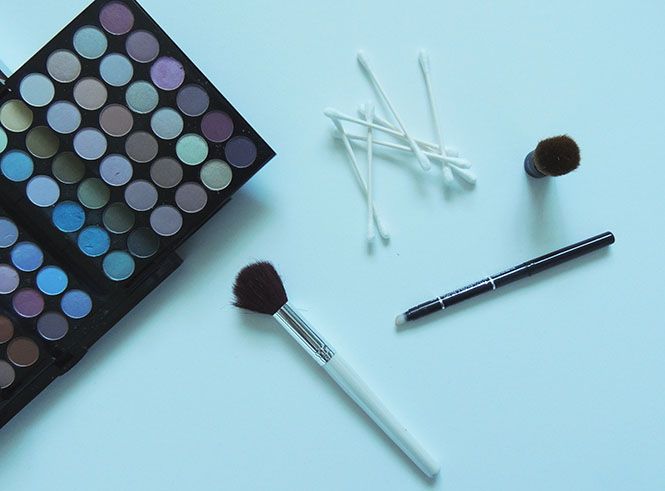 Chelsie from Hey There, Chelsie created a super fun and quick giraffe makeup tutorial - so cute and easy to use every day makeup for!
Jasmine from Jasmine Maria put together a ton of fun Halloween looks - from a wicked spider web look and possibly THE prettiest look I've ever seen for Halloween; mermaid makeup! The colors are insanely beautiful and Jasmine did such an amazing job with this - starfish and all!
This comic book character/pop art makeup look is SO different and I love the idea of it! This tutorial video from Promise Phan is so fun to watch and even more fun to create.
Staying in tonight? There's a ton of Halloween themed shows on TV; one of the only good things about Halloween being on a Monday! Regularly scheduled programming too, making for a fun night if you're staying in: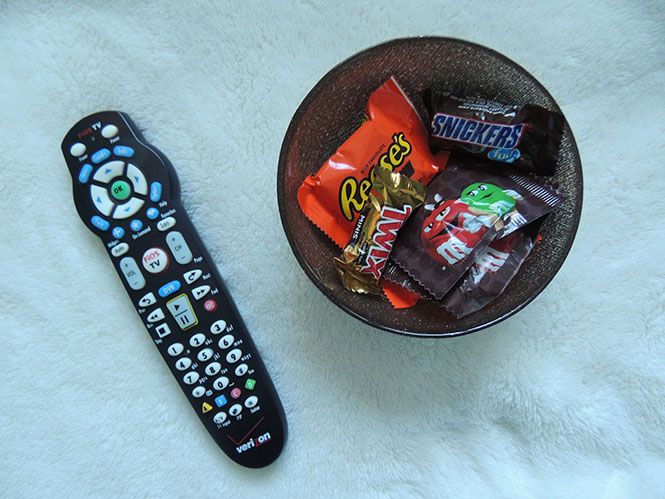 Dancing with the Stars: on ABC, 8 PM (EST). I LOVE this show! I watch every week and they're putting on a fun Halloween themed episode for tonight's dances. The props, background dancers and costumes are going to be insanely awesome and so fun to see!
Halloween Baking Championship: on Food Network, 9 PM (EST). Does anyone else love watching baking shows and challenges?! I used to love Cupcake Wars and Cake Boss, so this is right up my alley! If anything, it'll just make you eat more of that candy you're supposed to be saving for trick-or-treaters. ; )
RHOC: on Bravo, 9 PM (EST). I'm a total Housewives junkie, and the ladies of the OC are my favorite. It's the season finale, so get the wine and popcorn ready!
Hocus Pocus: on Freeform (better known as ABC Family), 9 PM (EST). One of the funnest Halloween movies ever! I used to watch ABC Fam while going through candy when I was younger after trick-or-treating. Such a fun and classic movie! P.S. if you're in the Halloween spirit all day long, Freeform has Halloween movies throughout the day!
And if you're one of those people who wants to skip it all together, Hallmark is starting to air Christmas movies ALL. DAY. LONG. I personally would of waited until the calendar strikes November... But to each their own!
If you're going out and need a last minute dessert/snack option to bring, or just want to make something fun to celebrate, here's some super yummy (and fairly simple) ideas:
Chocolate Covered Strawberry Ghosts - too freakin' cute and easy! These are adorable and only take 45 minutes to make.
With so much fun TV on, you'll need a good trail mix snack; this snack mix is every bit of sweet and salty that you need!
Last week, I made these super delicious chocolate covered apple treats and while they're perfect for all season long, they're so easy to make that having them on hand for Halloween is so simple! They take all of 20 minutes to make and they're SO freakin' delicious.
Rice krispie treat pumpkins - need I say more? So adorable, so delicious, so Halloween-perfect!
Oh my goodness, Halloween ghost s'mores?! I'm obsessed, these are too cute!
And with these fun, yummy snacks you need a fun drink to enjoy #obvi - this Hallo-wine Sangria (get it?!) is SO GOOD. I made it for a Halloween party this weekend, and you bet I'll be having to today too.
Still need to decorate your pumpkins? Have some extra time and want to do something fun with your extra pumpkins? Check out how cute these fun sayings are for pumpkins!
What are you doing today? I'd love to hear about your fun Halloween ideas!
XOXO