Besides cozy scarves and oversized sweaters, my favorite thing to wear during the Fall and winter are boots and booties! There's so many styles, colors and variations that you can never collect - I mean have ; ) enough pairs. This season, booties are so in style and I love them because they're easy to dress up or down and also are perfect to wear with a cute pair of jeans; they're different than regular boots and give outfits completely different looks. There's also tons of times that I have a dressy occasions but don't want to take my socks off (for real, it's a struggle every day!) so wearing booties that have a heel is a perfect dressy and classy alternative to a heel. This is also a really great time to buy boots and booties - especially with today being Columbus Day and a ton of great sales!
Here's my favorite boots that I've found for this season: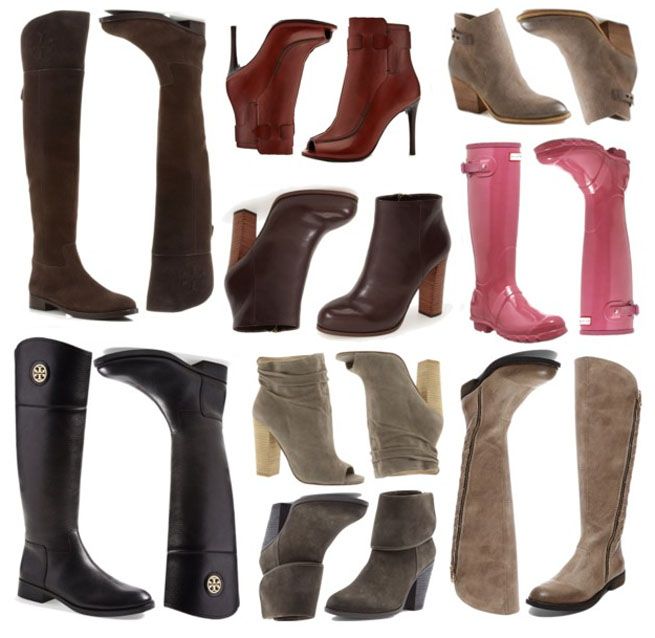 Tory Burch over the knee boots// Treausre&Bond brown booties// Tory Burch burgundy booties// Hunter rainboots// Tory Burch riding boots// Brown Vince Camuto booties// Kristin Cavallari booties// Vince Camuto olive green booties// Steve Madden boots
I am absolutely obsessed with these boots! Like I said, you can't go wrong with a good pair of boots. They'll last you so long and you can be sure they won't go out of style! It's finally cool enough to be wearing these adorable boots and I couldn't be happier. I love my sandals and flip flops, but my toes are so ready for cozy boots!
Which pair is your favorite? Is there a pair of boots that you're loving for this season?!
Some more boots I'm loving:
Bloglovin|Facebook|Pinterest|Instagram