A bucket list is a list someone will put together, either written or in their minds. They will be of achievements and experiences they want to do at some stage in their lives. They can be anything and everything; it is a personal choice. Which is what makes them so special. People can sometimes just have the one list, or sometimes you could have mini lists that you work on throughout your life. Perhaps things you want to achieve before you are 30 or places you want to go before you start a family.
What I thought would be a good idea is exploring bucket list ideas for fellow fashionistas. The ones we may all want to do at some point in our lives or that are little more on our level. Maybe this will inspire you to add a few new things to your list!
img via
Get a Hollywood Smile
Smiling should be something you just automatically do. Smile and the world will smile with you, right? But for some, smiling can be quite a difficult thing to do. For one reason or another, some women can feel less confident by smiling. They may use a staged smile, or not show their teeth. The reason that most people react this way is that they are not confident in how their teeth look. This type of thing can affect a person's self esteem; so it wouldn't surprise me if obtaining a Hollywood smile isn't on
every
fashionista's bucket list. You can
check out Washington Center for Cosmetic Dentistry
for some more information.
Sometimes correcting your teeth may not need too much work, but you won't know until you get them seen by a professional who can advise on the next steps; it might be more achievable than you realize. Other options to obtain the Hollywood smile would be to consider teeth whitening. You can do this by buying home kits, whitening toothpaste or even by visiting clinics where they can do it for you. As much as we may look after our teeth with regular visits to the dentist and brushing regularly, they can still get stained by the things we eat and drink; main culprits being coffee and red wine.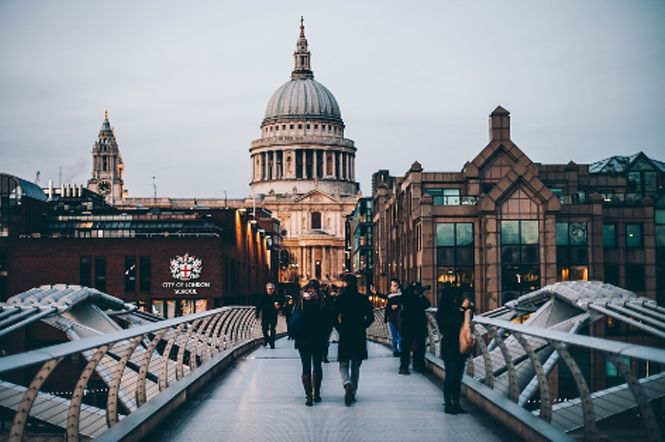 img via
Visit the Fashion Capital of the World
New York is my closest fashion city and boy, is it an amazing city to live in; it's one of the four major fashion capitals. However the place that holds the accolade of being the fashion capital of the world is in fact, London. Followed by my city of New York, Paris and then Milan. All of which are worthy locations to visit - that is for sure. London, however, is a place that everyone who has an interest in fashion should visit. The London fashion industry is booming and with the likes of Alexander McQueen and Burberry being U.K. brands, it's easy to see why.
London has a lot to offer for a vacation. There is of course many sights to see like Buckingham Palace, Big Ben and Madame Tussauds to name a few. But you also have the famous Oxford Road lined with designer and high street brands. A woman's shopping paradise!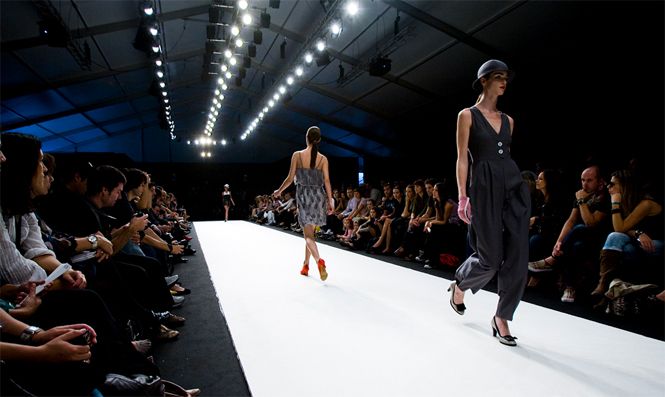 img via
Observe a Top Runway Show at a Famous Fashion Week
No bucket list for the fashion-conscious would be complete without a visit to a famous fashion week! There is New York fashion week close by, but London hosts one along with Paris and Milan. Fashion week is a fashion industry event where all the top designers get together to
showcase their latest collections
. They show off their collection with a runway show to potential buyers and the media. It can be a real glamorous affair and sometimes the emphasis can be on who is watching and what they are wearing.
They happen twice a year in the four main fashion capitals. This is so they can showcase either Spring and Summer or Autumn and Winter. They also tend to be held in the months of February, September and October. To attend one of these events is a fantastic experience.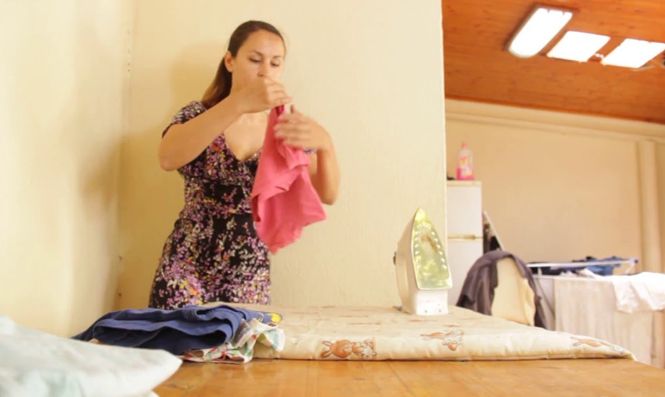 img via
Design or Make Their Own Clothes
A lot of fashion-conscious women can spend endless amounts of time thinking about designing their own collection. Wouldn't that be amazing?! To at least design and make
one
item would be an achievement. For anyone who is fashion conscious, the chances are you already have an eye for detail. You know what works together and what doesn't, you may even be able to predict new trends or be forward thinking and set your trends amongst friends.
It isn't as difficult these days to start yourself and give it a try. Some of the best known designers and brands out there start from someone creating something because they couldn't find it on the market. Some of those people now run multi-million pound fashion houses or brands. You never know where an idea could take you!
Consider some facial enhancements
Perhaps there is something about your looks that you want to change, or maybe you just want to banish the signs of aging. Whatever it may be you may find that some facial enhancements get placed on your bucket list. While not necessarily an achievement (and of course - it could be a painful experience) the way you see yourself could just make it all worthwhile. Improving yourself can boost confidence and self esteem which may go towards improving your quality of life. So don't feel down or guilty if something like this is on your bucket list! There is nothing wrong with a little self improvement.
img via
Have the Ultimate Walk-in Wardrobe
Imagine the scene from
Sex and the City
; that walk in wardrobe had to be the scene that stole the whole movie, am I right?! It was amazing; so it wouldn't surprise me if you wanted your very own Carrie Bradshaw walk in wardrobe at some point in your life. A place to house all your shoes and accessories; the clothes all coordinated by color and style. Casual at one end, work and evening wear in another. Everything proudly displayed so you can see it all. Of course, there would be seats in there as well. Who wouldn't want to marvel at everything?!
Find your Signature Piece and Stick to it
Every fashionista has their signature piece. Be that an accessory, a scent or a particular wardrobe piece; find what works for you and stick to it. That is a real good one for any bucket list that is for sure!
img via
Live in Paris
Doesn't everyone want a Parisian apartment with a view of the Eiffel Tower, in one of the most fashionable cities in the world? It has to be something for your bucket list! How amazing would it be to walk to the stores that house Louis Vuitton and Dolce & Gabbana? To learn French and to surround yourself with fashionable people in a city that never sleeps?! With Paris being one of the four major fashion capitals you would also be a stone's throw away from Paris Fashion week.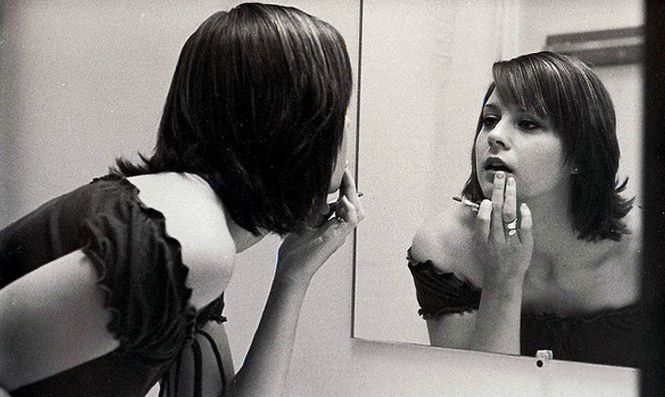 img via
To Look at Yourself and Be Completely Happy with What You See
It can feel like one of the hardest things to achieve... but to get to a stage in your life that you are completely happy with yourself is something worthy of being added to your bucket list. Whether you get there by making enhancements and changes, or just feeling content with yourself, it is something to aim for.
A lot of how we look and feel is in our mind; we can be so focused on the negative aspects and fail to see our true beauty and unique style. We are all different, afterall. Being fashion-conscious makes us even more aware of how we look; we wonder if things will work together or what to wear what with. But what it all boils down to is how we feel about ourselves. So if nothing else is added to your list make this one of them. Make it your mission to feel content with yourself when you look in the mirror. The minute this happens watch your confidence rise and your attitude to life change. Once you lose that pressure, other things are possible.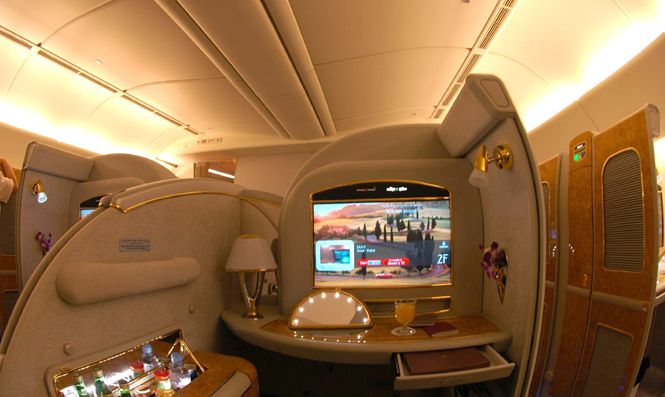 img via
Fly First Class
Perhaps not a fashion-specific thing as much, but every fashion focused lady deserve to travel in style. So make it a goal to travel first class at least once in your life! On board, you will feel like a true celebrity. You will be wined and dined, and pampered to your hearts content. Most first class cabins offer toiletries and pajamas that are designed by the highest fashion brands. Think Bulgari and Armani - to name a few. It is an experience you will never forget.
And there you have it, some of the things you should think about adding to your bucket list! Maybe some were already on there, but it's always good to have goals and ambitions.