This post was sponsored by Vera Wang Fragrances as part of an Activation for Influence Central. I received complimentary products to facilitate my review. As always, all opinions are my own.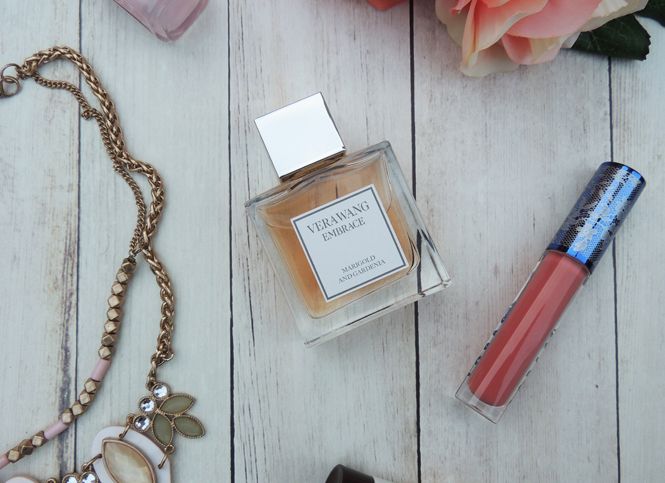 Maintaining a beauty routine that works for you in the summer is likely pretty different than it is in the winter and finding something that works for you and makes you feel beautiful at the same time is important. One of my favorite beauty products to use is the newest from the Vera Wang Embrace collection, Marigold and Gardenia. This scent is so gorgeous and it definitely is able to draw in inspiration to help celebrate moments in your life that should always be cherished! What better time to create memories to embrace than in the summer? Some of my best memories are from things that happen in the summer and it's by far the time that I feel most beautiful and confident, especially now that I'm using this Vera Wang fragrance.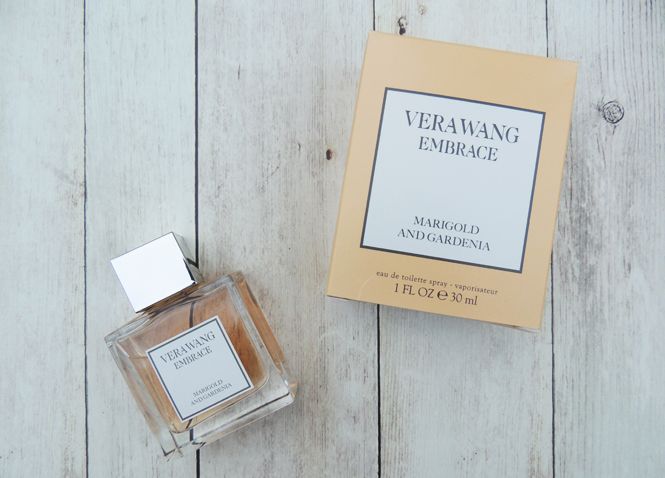 Taking time to celebrate yourself is one of the best things you can do to boost self confidence and esteem. It may sound silly, but after I get sun in the summer and my skin is golden and tan, I feel so much prettier! Now when I wear my Marigold and Gardenia perfume, I feel even better about myself.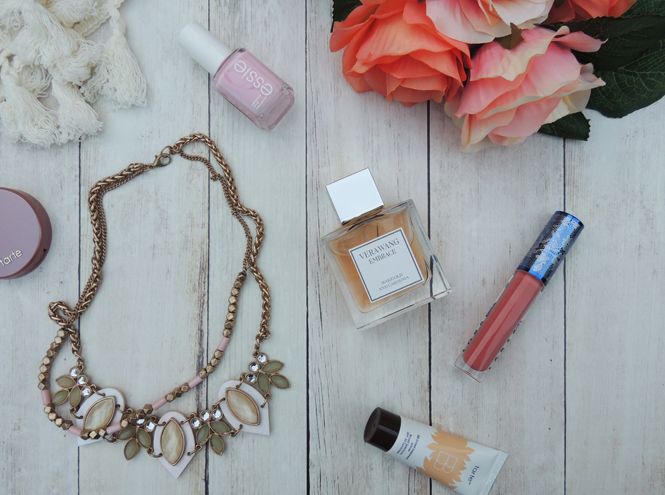 The perfume is the prettiest shade of peach and helps to boost your energy at the beginning of each day - you feel fresh, clean and embrace the true you!
A simple BB primer/face tint for summer is my go-to makeup product; foundation can be heavy, and natural looks for summer are my favorite so I try and use minimal or neutral make up shades. I also love the Essie shade 'Fiji' (as I mentioned before) for summer more than anything - it's feminine, light and the perfect shade to make you feel prettier. I also love to use a bronzer and blush occasionally in the summer (especially bronzer) because I don't really get to wear it if my skin doesn't have that golden touch. My newest favorite for my summer beauty routine is definitely the Marigold and Gardenia perfume, I'm so happy to have added it to my collection and I know it'll be a beauty staple for a long time!
I love fun clothes in the summer and tassel detailed shirts are one of my favorites right now. This cream colored tank is my favorite this summer, and when I wear it with my favorite makeup products and my Vera Wang Embrace fragrances, I feel absolutely beautiful! The Marigold and Gardenia is a fun floral scent and it's the most feminine, light and airy fragrance out there. I love when perfume lasts a long time and when using a little bit goes a long way, which makes this fragrance the perfect every day option.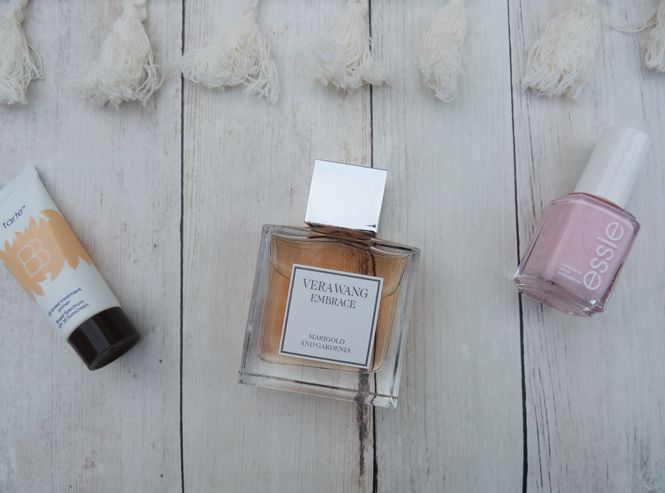 When I first smelled the Vera Wang Embrace Collection scents, I instantly fell in love. The Marigold and Gardenia is my favorite (although they're all beautiful) because it's unlike any other perfume I own. I would describe it as a delicate mix of fresh florals and sweet melon. It lasts ALL day long too which is great for a long summer day of adventures and fun! There's so many fun things to do during the summer and in the heat, no one wants to worry about anything other than feeling as beautiful as possible.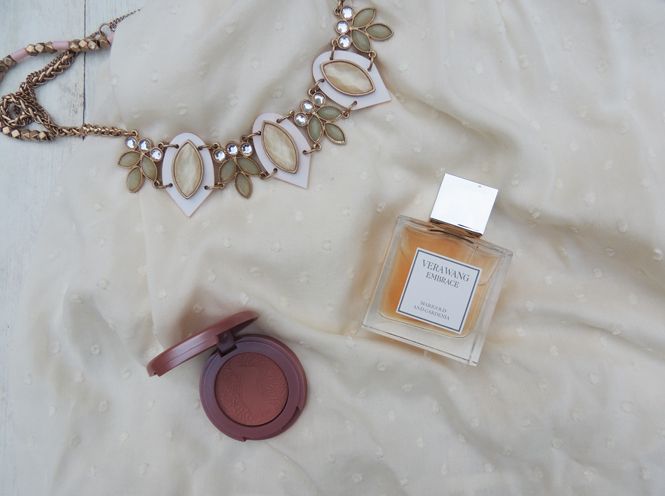 It's a truly amazing feeling when you can feel beautiful - summer is my favorite season and although beauty routines require more work and your skin needs some more TLC thanks to the sun, feeling your best isn't ever something you should skimp out on no matter how busy you are! As I plan a couple of exciting and upcoming trips, I'm already thinking about how perfect this scent will be for the beach and tropics, too. And can we talk about how easy it'll be to travel with since the packaging is um, perfect?!
The best part is, it's super easy to find/buy this fragrance and the other scents in the Embrace Collection. Vera Wang Embrace Marigold and Gardenia is available for purchase in-store and online at Kohl's for only $29.99! It makes for a really great gift for you, another girl boss in your life - or pick one up for both of you with how affordable it is! Every woman should have this scent in her life and I guarantee it'll become a summer beauty staple for you, too!
Now I have some super exciting news... you guys all have a chance to with one of ten Vera Wang Embrace fragrance collection packs that include the Marigold and Gardenia scent along with the Green Tea and Pear Blossom, Rose and Vanilla and Periwinkle and Iris scents too! The giveaway is opened now through July 12, 2016 and you can simply enter below with one of your social media outlets; good luck!
Vera Wang Embrace Fragrance Collections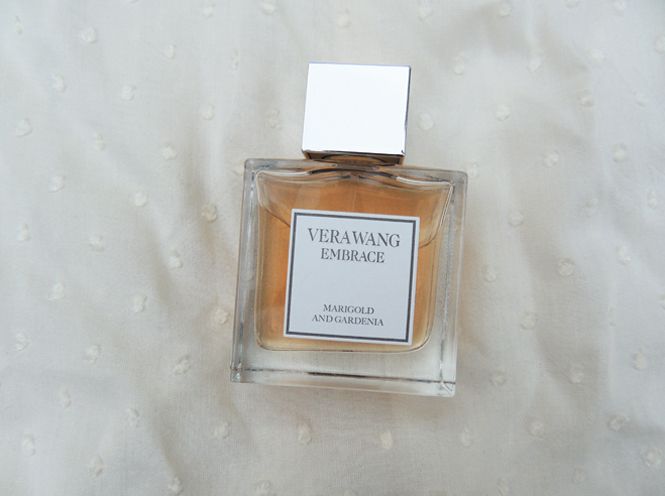 XOXO
Bloglovin|Facebook|Pinterest|Instagram