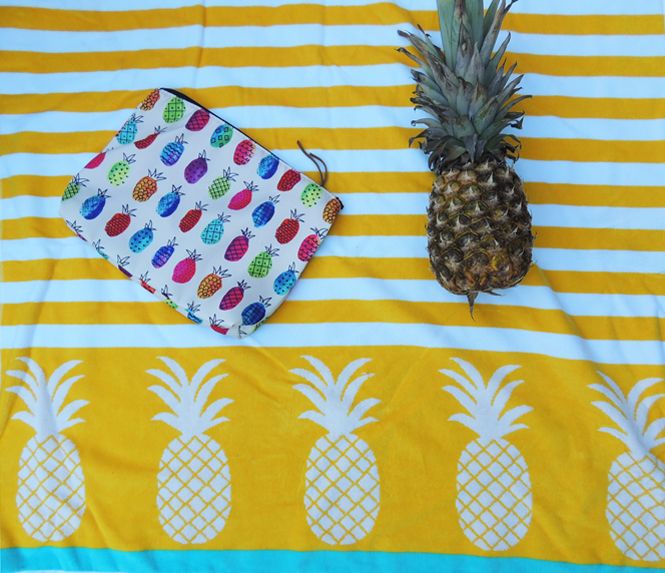 Out of all the trends there are lately, pineapples have to be my favorite! I'm beyond obsessed - my mom laughs at me every time I come home with a new pineapple something...or the best is when an order comes in the mail and it's all pineapple everything! ; ) They're just so cute and who wouldn't love something that stands tall with a crown? I've been fueling my obsession for a month or so now and just recently, the pineapple decor, clothing, etc. started popping up more and more everywhere I go. From cute tees to pool floats, I seem to be able to find them everywhere and I'm so not complaining!
The pineapples are in full swing and since I've been finding such cute clothing, decor, accessories etc., it's completely necessary to round up my absolute favorites that I've found (so far!):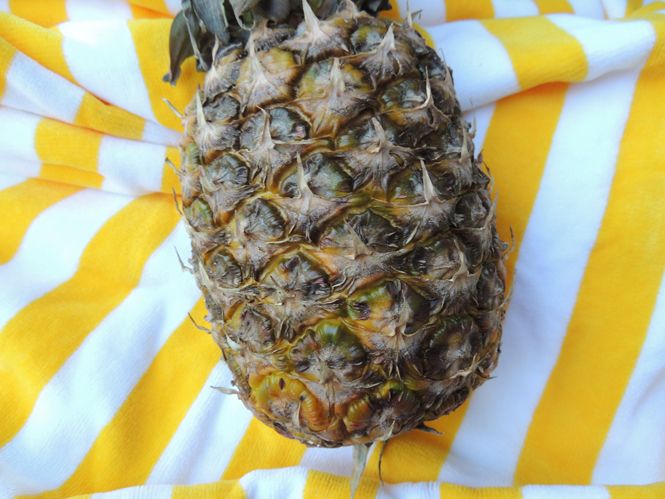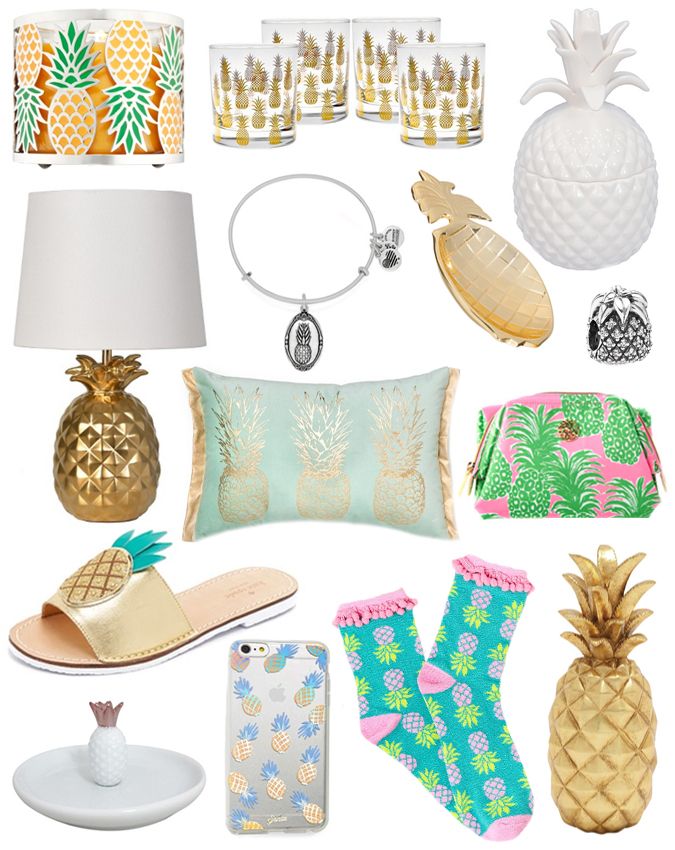 Candle Holder // Tumbler Set // Lamp // Alex & Ani // Gold Trinket Dish // White Pineapple Figurine // Pandora Charm // Pillow // Cosmetic Case // Sandals // Mini Pineapple Trinket Dish // iPhone Case // Pom Pom Socks // Gold Pineapple Figurine
I just cannot deal with how cute these things are and I literally don't even know where to begin! The moment I saw this pineapple Alex and Ani I had to have it - it comes in silver and gold and it's the cutest bracelet! I recently bought this adorable gold pineapple bracelet from BaubleBar and you may have seen it a few times on my Instagram too. It even has matching earrings that I NEED! You also may have heard me mention that I re-do rooms, a lot. I can't stop re-decorating and its lamps like Lilly Pulitzer; another absolutely adorable gold pineapple bangle, a fun tank top and this crop top/skirt set are too much to handle! I also highly recommend shopping at Francesca's and Wayfair for all of your pineapple needs - they have everything! ; )
I love this colorful/watercolor pineapple case from Pura Vida and I mostly love that proceeds from purchases go to a good cause. When I saw this case, I knew I HAD to have it! And I love that it can double as a cosmetic case, wet clothes pouch, etc. I mean, who could pass up a watercolor pineapple pouch?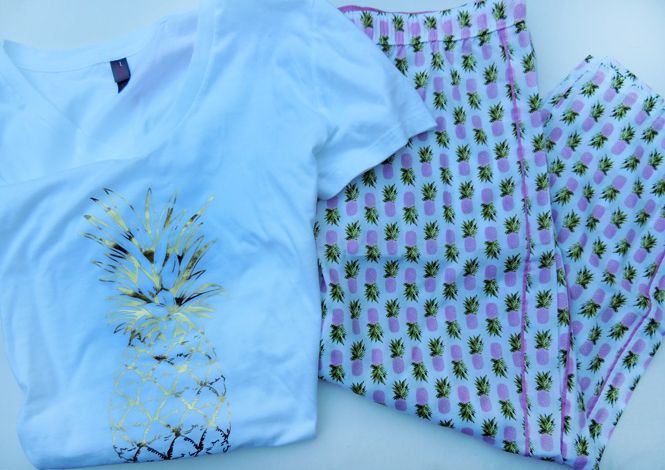 Pineapple Tee c/o // Pineapple PJ Pants
Can you even take how cute this tee is?! It comes in this white/gold tee and it also comes in a gray/white one! I'm absolutely obsessed and the boyfriend fit with a v-neck is my absolute favorite style, especially for summer. These pineapple pants are the comfiest pajama pants I own - I love this line of pants from Victoria's Secret and the color of these pants is too perfect!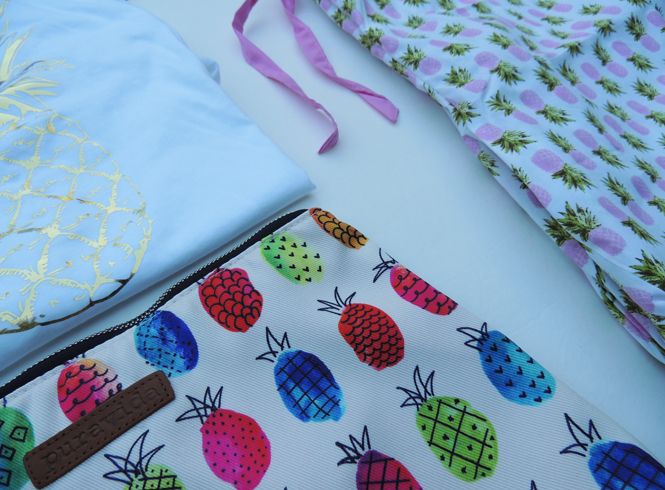 Basically what my suitcase looks like every time I pack!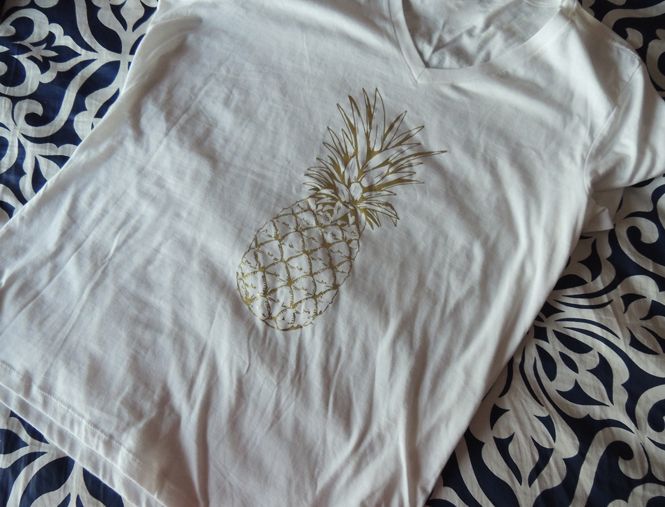 Ivy Lane Boutique has THE cutest things for summer and they totally have you covered when it comes to the pineapple trend! They have so many cute pineapple tees and other graphic t-shirts too. I would wear my gold foil pineapple tee every. single. day. if I could! I might have to pick up a second one so I can! ; )
Do you love the pineapple trend? What's your favorite?
XOXO
Bloglovin|Facebook|Pinterest|Instagram