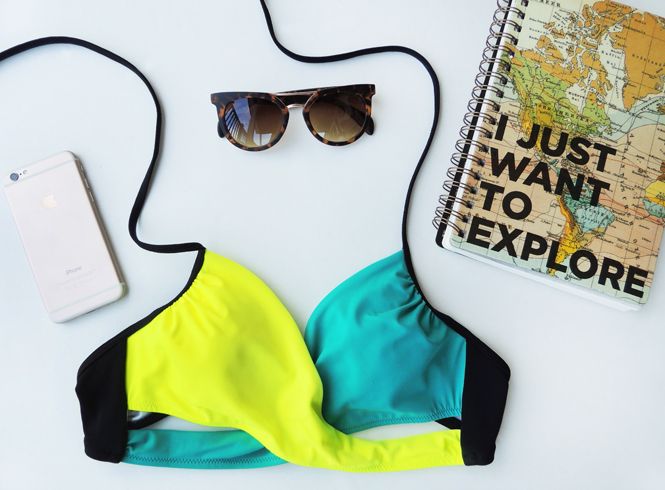 If you're still looking for trips to plan for this summer and looking for the perfect getaway, I've been researching the perfect trip nonstop for months! I'm in mucho need of a vacay so doing my research has been my way of getting me through the months to (almost) this very moment. There's the typical trips you can think of taking which are still the best - cruises, coastal destinations and islands; but sometimes the best trips are the ones you wouldn't think of being the best, or even to places you never knew existed or would think of going to. We live in a huge world my friends - go out of your comfort zone and give some of these underrated destinations a shot - I guarantee they won't disappoint!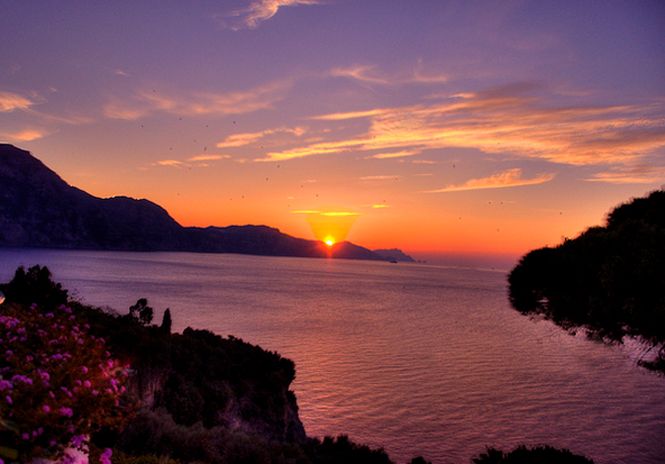 1. Positano, Italy
Out of every Italian city I've had the chance to visit, Positano HAS to be my favorite (or close to it)! It's relaxing, laid back, absolutely gorgeous everywhere you look and still fairly underrated - so you can bet you'll get treated to that local experience. You can also easily access the other gorgeous towns off of the Amalfi Coast;
Praiano
is also a must see!
img via
2. Krakow, Poland
While I've never been to Krawkow or Poland, it looks like one of the most beautiful European cities. As you likely know, OneRepublic is my all time
favorite
band and they visit there on tours quite a bit - which is where I actually realized just how gorgeous the Polish city is. From what I've read, there's so much history and beauty in the city that it's definitely a must-see! The city is fairly small and has a lot to see, which makes for a good 24 hour trip if you're traveling between European cities.
img via
3. Palm Island, St. Vincent & Grenadines
I can't even begin to describe the beauty of the Grenadines... There's so many islands and places to go in the Caribbean and honestly, the places we're used to hearing of and that are common to go to on cruises, etc.
are
beautiful but they're becoming so tourist-y; Bahamas, Grand Cayman, Grand Turks, etc. That isn't to say that these aren't absolutely breath taking destinations, but my top Caribbean choice after doing a TON of Caribbean research is St. Vincent and the Grenadines! I've been reading so many amazing things about the Palm Island Resort and I think it's about to be a winner, friends! Everything about it looks beautiful and relaxing which is exactly what you'd expect from the Caribbean.
4. St. Augustine, Florida
Disney is awesome regardless of age; Miami is an awesome city to party in; the Gulf has gorgeous sandy beaches; but who'dathunk that St. Augustine could be so gorgeous?! I sure had no clue... I'm most familiar with the Orlando and Melbourne areas in Florida because my grandpa and step grandma's house is there, but St. Augustine isn't too far north of Melbourne and it's right on the east coast. The beaches are filled with white, soft sands and lots of beautiful Spanish influence that shows in the architecture. You can visit the St. Augustine lighthouse (which is gorgeous at night!) and one of my favorites; Anastasia Island. This gorgeous island is super accessible by taking the Bridge of Lions across the Intracoastal and the beaches are absolutely stunning!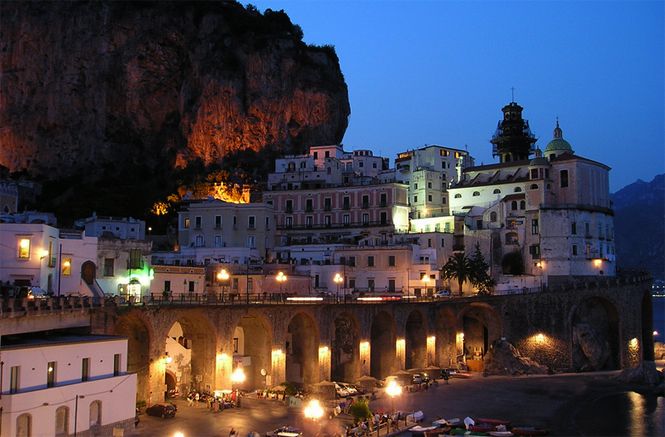 5. Atrani, Amalfi
Yes - another Amalfi destination made my list! The Amalfi cost is my (second) favorite spot in Italy and it's solely because of how gorgeous, laid back and colorful the city is. Atrani is just east of Amalfi and it's absolutely breath taking. It's considered a village and it's nothing but peaceful, historic and colorful! There are amazingly beautiful historic churches that overlook the ocean and small piazzas that overlook the gorgeous, crystal clear waters. The most beautiful experience in Atrani is having dinner seaside and taking sunset walks down the beach - the small city lights bounce off of the water and it's absolutely stunning!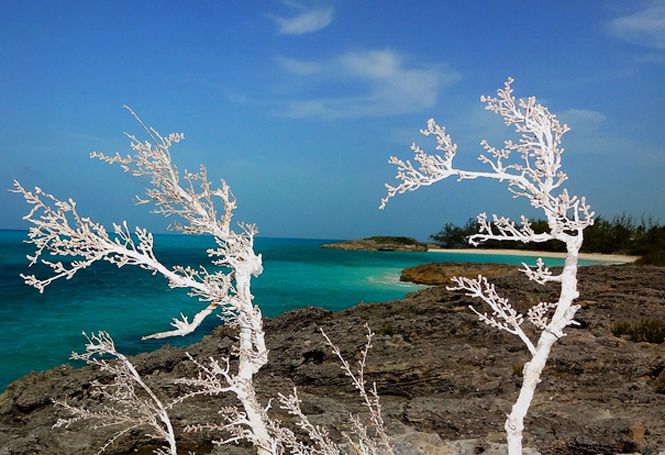 img via
6. Grand Exuma, Bahamas
Before trying to find more secluded places throughout the Caribbean, I had no clue that the Exuma Cays even existed! With some of the clearest water and people-less beaches ever, this place is a MUST see! From what I've learned, there aren't many resorts on the chain of islands and Farmer's Cay offers swimming with pigs!! Too cute! This chain is fairly close to the coast of Miami and it's a large chain of islands; it's secluded, quiet and a slow paced sense of living which can be really, really amazing. This is definitely a must-see and it seems like it's still pretty much off the beaten path and not overly traveled, so get there while you can!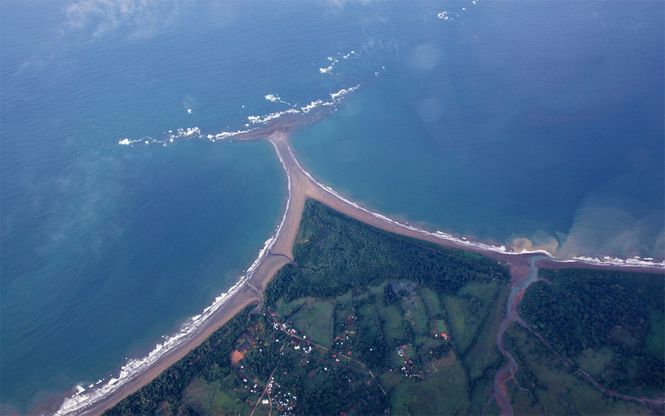 img via
7. Playa Uvita, Costa Rica
Maybe it's just me, but a good majority of Central America seems like it's super underrated. Out of all of the many Central American countries, Costa Rica has caught my eye most and honestly, who could blame me?! Money goes a long way in Costa Rica as I'm finding out and honestly, with the beaches and places throughout this country that look oh so beautiful - it really makes it SO tempting and nearly impossible to not book an impulsive flight as I write this! Playa Uvita seems to be one of the most beautiful and un-crowded spots in the country and you can swim and snorkel right off of the shore at the beach. It's south of San Jose and you can almost always expect to catch a beautiful rainbow! It's also fairly close to the Panama border - another gorgeous, off-the-beaten-path spot! This is a must see and from what I've read lately, it seems as if Costa Rica is a country that's going to be hard to not fall in love with.
PIN ME!
There are SO MANY amazing destinations to visit and if you have a serious travel bug like me, it's likely hard to pass up any of these options! There's so many underrated destinations and these seven are few of the many. While major tourist spots or places that are well known are always amazing, I still think it's a great experience to visit places that aren't as popular or populated. I have a travel bug more now than ever after graduating college and honestly, I can barely sit still! Hang tight - I have a feeling I'll have lots of travel guides in the near future! ; )
Do you have any underrated travel spots you want to travel to?
XOXO