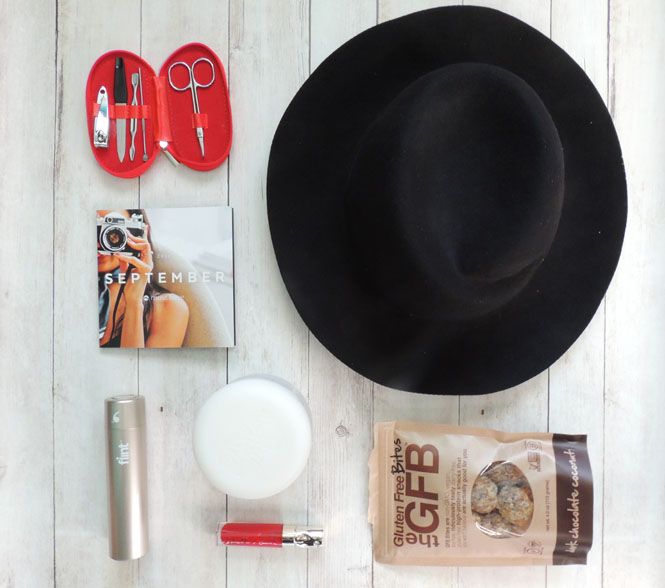 With every new season comes new products and new things to try! I'm so excited that POPSUGAR sent over their September box for me to try this month. It's now officially fall, and this box is filled with so many fun things! Everything reminded me of something that'd be great for fashion week, which was perfect timing for this month. Here's what I mean: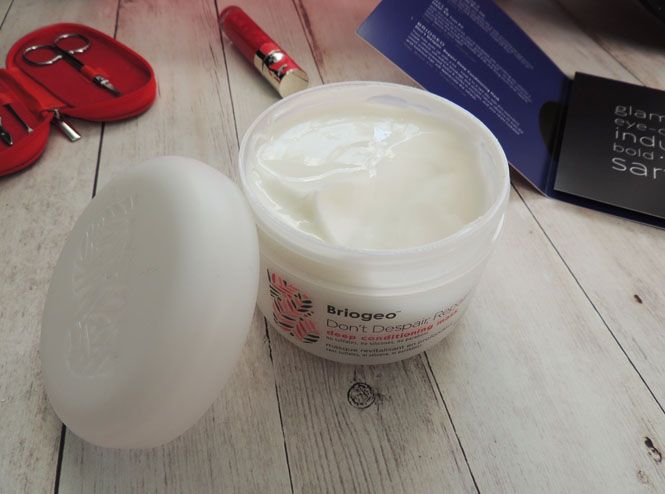 Deep Conditioning Hair Mask: this hair treatment is by Briogeo and it's meant to help reduce breakage and restore and hydrate your hair. I've been putting it on after I shampoo my hair in the shower and I take it off 5 (ish) minutes later. I've only used it twice so far, but so far my hair definitely does feel and look better! The bottle says to use it once a week, but I tried it on a Monday and Saturday; I won't use it twice weekly every week, but it has helped a lot so far. The smell is amazing too, so fresh and clean!
Gluten Free Bites: I wasn't sure how to feel about these when I first saw them, but after trying them I was really surprised! The flavor I got to try is the dark chocolate coconut - I happen to love dark chocolate and coconut, but even being a little biased they're amazing! I shared these on Instagram last week because I was so excited to have a guilt-free snack to enjoy my TV shows with. These are totally vegan, gluten AND dairy free along with no GMOs. I mean, who would think they would taste good?! I definitely wouldn't have tried these otherwise, so I'm really happy I got them. They're filled with protein too so they're great to throw in your bag to have if you have a busy day or night.
Mani-ER Tool Kit & Smith and Cult Lip Gloss: the PERFECT additions to my bag! This mini emergency manicure kit is so lightweight and compact that it's easy to store in my bag. I love the shade of the Smith and Cult lip gloss, but it's a little too glossy for my liking - I love glosses and stains, but the feel of it is a little heavy on my lips. Over a matte lipstick it'll probably be beautiful though!
Jack & Lucy Wool Hat: I've been looking for a fall and winter hat like this one that fits my head perfectly, and now I can stop the search! It's adjustable and absolutely adorable on. I love it and I can't wait to wear it!
Flint Lint Roller: another must-have to keep in my bag this fall - I always need one of these and I can never ever find one in my house! This one is retractable and compact, so I can take it on-the-go with me easily. I love this thing - it's genius!
The POPSUGAR boxes are always filled to the top with a ton of amazing things, and now they're giving everyone a $5 coupon so it makes it even easier to want to try these out! The best mail day each month is always when this box comes! Use code SHOP5 to get your discount; best part? It doesn't expire!
Which is your favorite from this months box?
XOXO