For as long as I've been wearing makeup, I have always loved the idea of face masks. My mom used to buy my friends and I these fun masks from Claire's and we would have the BEST time with them at sleepovers! I never thought about how beneficial masks are back then, but now I do and I live for face masks. I love trying all different ones - sheet masks, tea, charcoal, eye masks and my new favorite - clay masks! Different masks have different benefits for your face (duh) but they're seriously SO relaxing too. I can't think of anything better to do than have a girls night in or a night of pampering to yourself and treat yourself to a face mask.
Picking the mask that's right for you is the first step and with so many different ones on the market, it's safe to say it'll take plenty of tries before finding your favorite. Every time I try a new one I tend to like it more and more! But no matter which mask you pick, you can bet that you'll feel relaxed and have glowing skin that feels super fresh post-mask. And if you use this new Glacial Oceanic Clay Cleansing Mask by Exquisite Earth Elements, I can guarantee you will have JUST that!
As I read about this product, I knew it was something I would enjoy trying so I was so excited to use it. I first tried it three nights ago; and before we even get into the mask itself, can we talk about the packaging?! I mean talk about beautiful! It comes with a compact brush to use to apply the mask and its bristles are super smooth and it helps get an even layer of the mask onto your face. The main ingredient is glacial oceanic clay which was formed nearly a million years ago, and has been preserved in a secluded section of Canada to this day.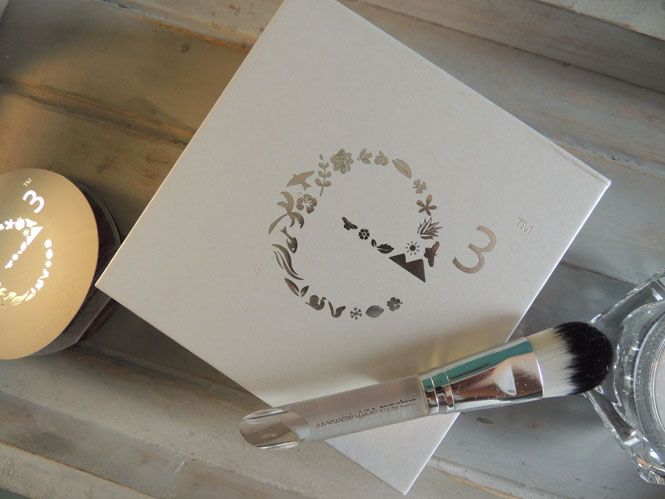 Different masks have different benefits, and it isn't always easy to come by a mask that has every benefit that you're looking for. Everyone's face and skin is different, so no one mask is right for everyone but I highly suggest giving this one a try! It has so many benefits and amazing aspects to it: it helps to absorb any excess oil from your face (perfect for combo skin like I have!) and gets rid of any dead skin cells on the surface of your face. It's also meant to hydrate your face and even your skin... I can't even believe how soft my face felt the second I took this mask off. Seriously, freakin' amazing!
Every mask I've tried to date has been more of a "surface" mask. I've tried a few masks that were supposed to be deep cleansing, but I never really get the feeling of my skin being fully clean. And even when masks do feel good, I don't feel the benefits the next morning... With this clay mask, my skin is soft to the touch the next day!
There's no artificial scent or coloring, and the ingredients are 99% all natural. After I read this about the mask, I went and read the ingredients of a few other masks I've tried recently and they did NOT say the same! It may sound silly, but I never realized how important it is to have nothing but natural ingredients in something as important as a face mask. It actually smells like clay too in an extremely natural way; that's how you can tell it's completely natural. I really like that it helps with oily surface areas but treats and prevents acne too; I luckily don't suffer too much with acne, but I have the occasional mini-breakout here and there and nothing makes me crazier! Putting it on, it feels cooler than room temperature but isn't too cold.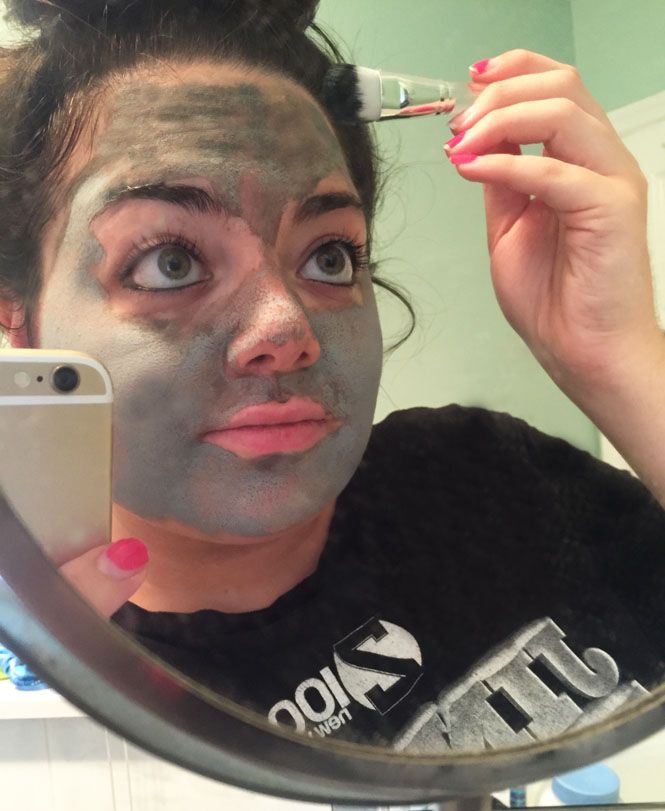 The directions say to apply a thin layer of the mask and let it dry for 15 minutes. The first night I tried it, I only left it on for 10 minutes and the minute I took it off I wished I left it on sooner! It comes off really easily; I take a cool, wet washcloth and wipe it off gently and it comes off extremely easily. I wasn't sure what to expect when it came to removing it because as it dries, it hardens. When I took the mask off, I ran into my mom's room and told her to feel how soft my face felt because I could hardly believe it - seriously THAT good! Now instead of making a face mask solely a treat to myself, I've been using this mask a few times a week. There's nothing better than a hydrating, overall cooling face mask after a long day!!
It comes with a plastic lid to place on top before the jar's lid; I definitely recommend keeping this on top when you aren't using it to keep it from drying out too quickly! I'll be using this mask for as long as it's made (and as long as Canada doesn't run out of this miracle clay! ;) When I first tried it, I had a pimple on my chin and the next morning it was literally GONE. I couldn't believe it - that alone made me the number one advocate for this mask!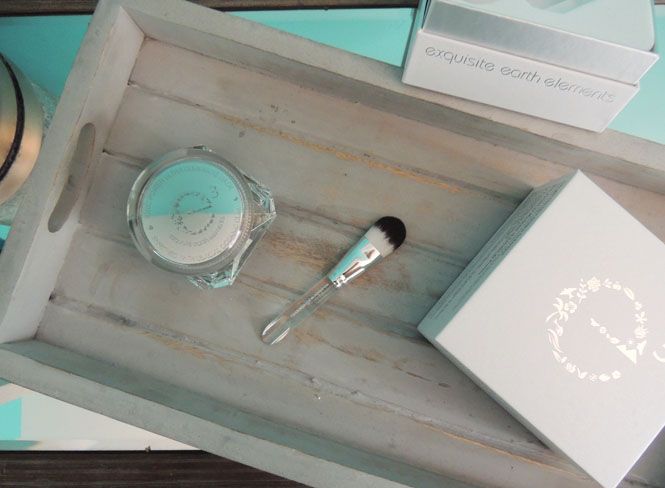 As if this mask wasn't amazing enough, it's available on Amazon AND it's Prime eligible!! If you know me, you know how much I love and use Amazon Prime ; ) It's a great gift idea for girlfriends too; I purchased two so far for two birthdays coming up and with the holidays around the corner, it makes a perfect present. I have never been so excited to review a product before, and although I admit I was skeptical at first, the Exquisite Earth Elements mask has gone so above and beyond my expectations!
XOXO
I received the Exquisite Earth Elements clay mask mask in order to facilitate my review. As always, all thoughts and opinions are 100% my own!