This post contains affiliate/referral links. Thank you for supporting the brands that support Daily Dose of Design!
I feel like whenever I try a new beauty product I love, I hit a jackpot - so when Influenster sent me the new Estée Edit VoxBox this month and I began using the products inside, I was like a little kid in a candy store! I figured they'd be great because I love Estée Lauder, and didn't expect anything less here. If you aren't already on Influenster, I highly recommend signing up! It's an awesome resource for finding new products to try, reading reviews to see if they're worth trying, and getting to test out tons of different products to leave reviews on.
This VoxBox came with four awesome Estée Edit products in it; the brightening eye balm, treat prep and glow serum, cream eye shadow and a two-shaded eye pencil. These products and more from the line are all available at Sephora! The colors were a bit out of my comfort zone, and the skin products seemed amazing; now I love them ALL: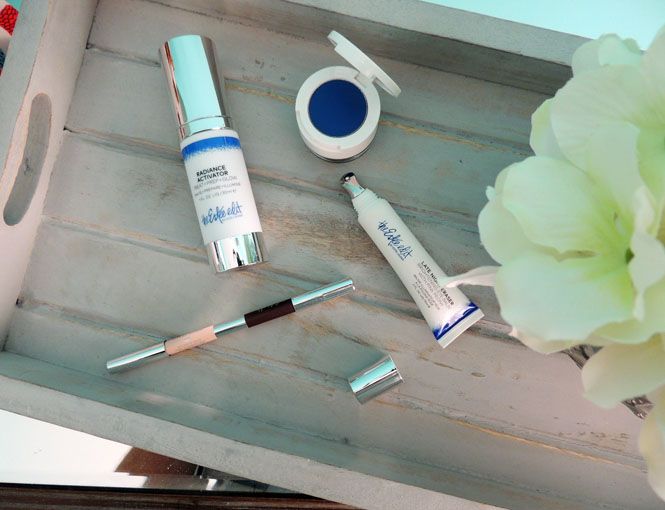 Brightening Eye Balm: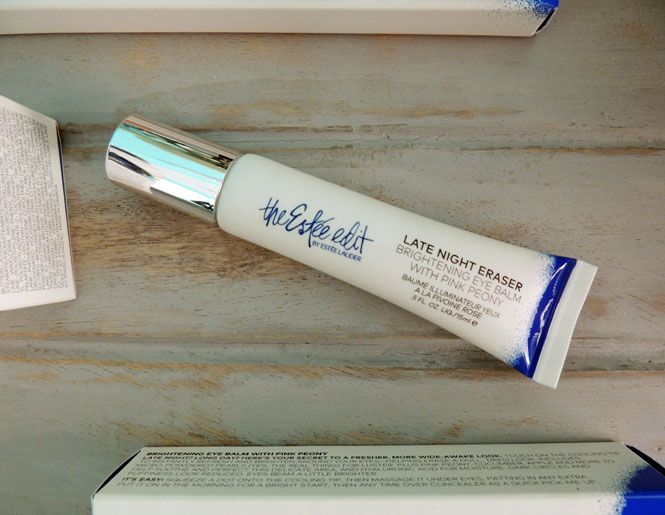 This was my favorite product to try when I first opened this Voxbox. It's made with cucumber, apple, pink peony and micro-pearls to help brighten the skin surrounding your eyes. There is nothing worse than having a late night followed by an early morning and feeling like you have puffy eyes and under eye circles! It happens to me way too much and being 22, I know it's because of my sleep habits and lack of sleep I sometimes get. I use this every day now as a part of my morning beauty routine and I put it on before applying any makeup or primer. The first thing I noticed when I used this for the first time was how good it smells and how refreshing it feels the second you put it on. I've only been using it for a few days and so far, so good! It's helped with any puffiness or darkness under my eyes and I have a feeling the more you use it, the better results you'll see. Highly recommend if you're looking for something like this! It really works wonders.
Treat - Prep - Glow Serum:
I've been using this as a makeup primer since I received it and I LOVE it! It's perfect for all skin types and it gives your skin the hydration it needs - perfect for this time of year as the weather starts to change. I also tried using this on a long day of traveling last weekend (when I had NO makeup on, yikes!) and it made my skin feel so fresh and bright. A little bit goes a long way with this; I take one little pump (like in the picture) and it works on my whole face. Sometimes throughout the day my face gets a little oily, and I've noticed a difference with other primers versus this one. It gives a natural and subtle glow without making your T-zone oily, which is what I struggle with.
Metallishadow Eye Shadow:
I was super hesitant in trying this because the color is SO bold, but it's so pretty! I love a good cobalt blue, but I really haven't ever tried it in an eye shadow. Aside from the color, the creme texture is perfect; it's smooth and definitely one of the better creme shadows I've tried. Pro tip: don't forget your eye shadow primer for this one! It comes out much more vibrant and pigmented with a primer underneath versus without the primer. While this color isn't one I'll wear every day, it seems to make for a great dramatic look!
Two-toned Eye Kajal/Pencil:
I have always been an eye pencil kind of girl versus liquid liners or any other kind of liner. I was so excited about this one, and again I was unsure about the color at first but I LOVE it! This one is the Bold Bordeaux/Urban Nude shades and it's such a nice change from your normal eye liner colors (or mine anyway!). It's super creamy while still in pencil form and the pigment is amazing for a pencil. It gives off a little shimmer and these colors are perfect for a smokey eye look! I just started to try using the Urban Nude side (pictured on the left above) in the inner corner of my eyes to brighten them up and it works wonders. I want to try the Extreme Black/Gunmetal version next - the shimmer in these eye pencils is my favorite!
This has seriously been the best VoxBox I've received - these products are so perfect! I didn't even know about the Estée Edit line until receiving this and I'm so glad because now, I'm looking forward to trying more of this line's products. On my next Sephora trip, I'm going to try the stress relief eye mask and the pore vanishing stick!
Have you tried any of the Estée Edit products? Don't forget to sign up for Influenster today to get fun products like these - it makes for SUCH a fun mail day! ; )
XOXO