To put it simply, I love stromboli! There's so many different ways to make it and although it isn't always the healthiest food choice, it's definitely a comfort food and seriously what is there not to love?! I recently tried making a few different versions that were a bit healthier so that I didn't feel as bad about eating them and this one is by far my favorite! This is also one of those recipes that you can make using the things you have left in your refrigerator and/or pantry which is great for those days before food shopping if ya know what I mean! ; ) It's also so, so, so easy to make and a really great appetizer idea for parties as a finger food; it can be pretty messy because of the cheese but when something is this good, that really doesn't matter!
What You'll Need:
1 Pillsbury™ Italian Bread or Pizza Crust
1/2 cup cheddar cheese (or a mix of any cheeses you like)
1/2 cup mozzarella cheese
1 bag frozen broccoli cooked
2 cups cubed, cooked chicken breast
1/2 cup mayonnaise (optional)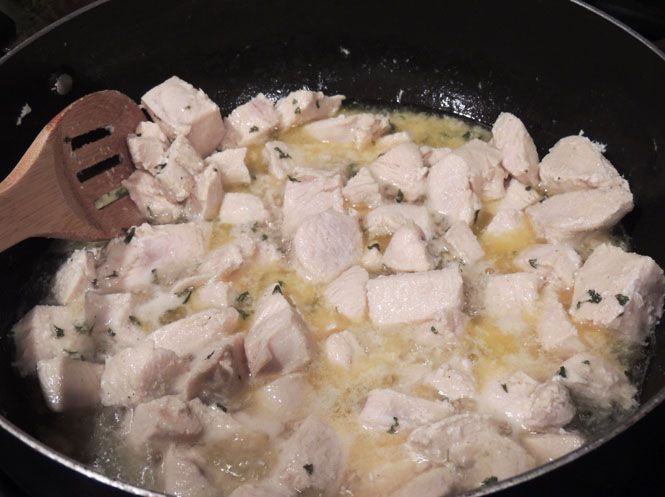 Preheat the oven to 400°F (or the recommended temperature on the dough packaging). Cook the cubed chicken in a pan with chicken broth, 1 tablespoon of butter and seasoning to your liking; I used salt, pepper and parsley. As the chicken cooks, shred the cheese(s) and cook the broccoli.
Mix together the chicken, broccoli and cheese in a bowl. Add mayonnaise (optional) and mix together.
If you're adding more than one type of cheese, mix that all in as well. It's a lot easier when the chicken is still hot so that the cheese melts!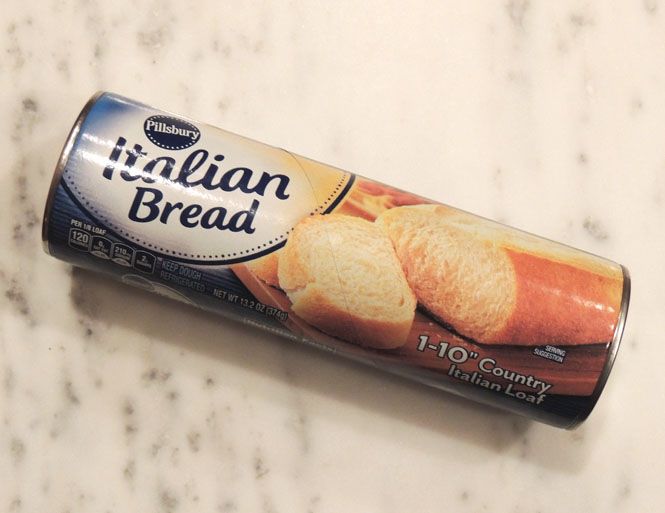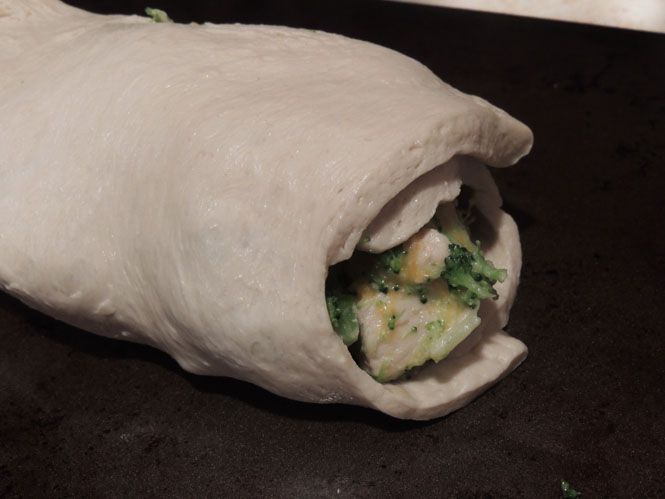 On a baking sheet, roll out the dough and spread the mixture evenly onto one side. Try to even it out across the entire side of dough, and leave room on the other side to fold over. Pinch the sides together on the sides and ends to keep the mixture from falling out as it cooks. If you have a lot of ingredients inside, it'll likely come out a bit but extra cheesy goodness is the best part!
Sprinkle some parsley, pepper and some melted butter (use spray butter or cooking spray to be healthier, if that matters at this point! ;) on top and place in the oven. Cook the stromboli for about 20 minutes or until it appears golden brown.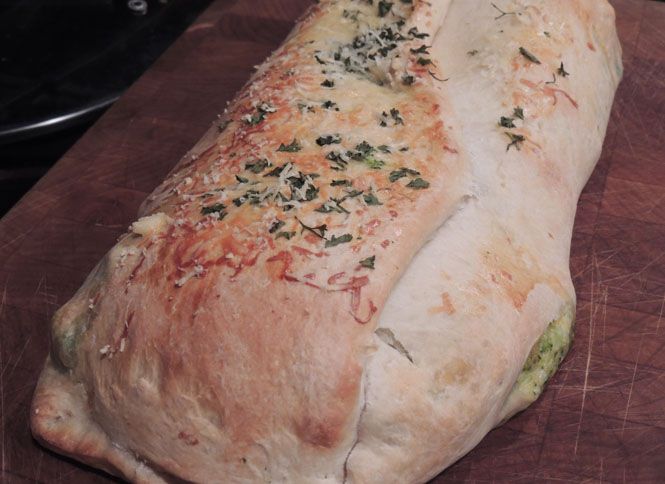 I mean, how good does this look?! Let the stromboli cool for 5-10 minutes before cutting and serving.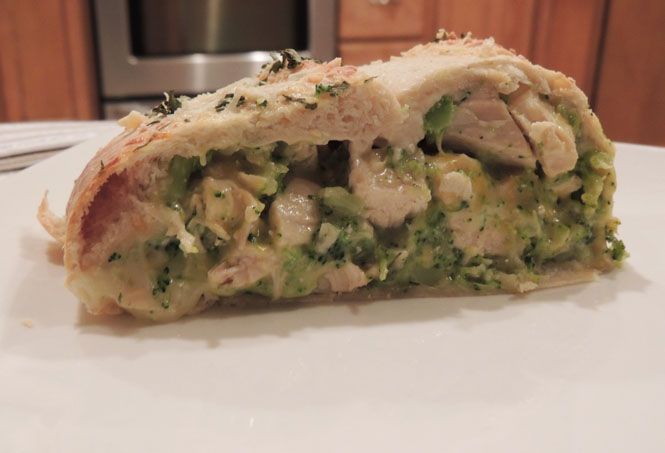 I love to serve this with a side salad since there's already so much flavor in the stromboli. There's not many things I love more than different types of stromboli - well there are, but nothing so quick, easy to make and versatile!
The flavor combinations in this recipe are amazing - different melted cheeses, perfectly seasoned chicken and fresh broccoli. It's become one of my favorite recipes - definitely a must try!
XOXO
Bloglovin|Facebook|Pinterest|Instagram