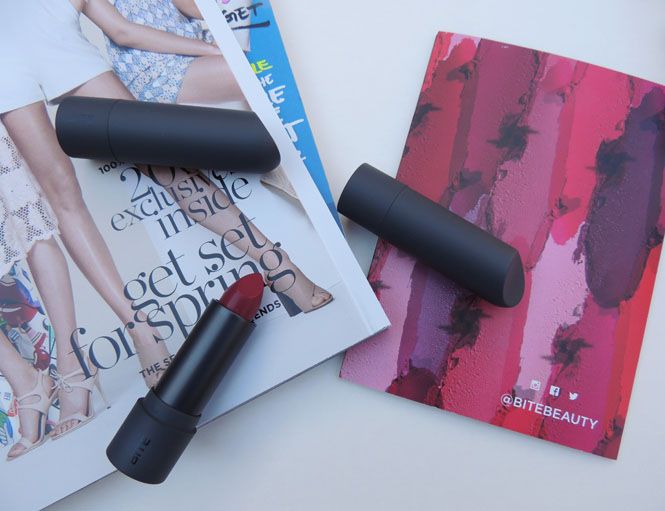 This is possibly one of my favorite VoxBox's I've ever received! I'm obsessed with trying new shades of lipsticks, glosses and stains so this was a really exciting mail day. I had never heard of Amuse Bouche by BITE before this VoxBox and now I'm absolutely in love and will be for a long time too. There are 34 amazing shades and I wish I received them all, but three of the prettiest will do! ; )
The three shades I got are called Gazpacho, Beetroot and Pepper. This new line of shades are made with a high-impact formula to give lots of hydration to your lips, a creamy soft texture and completely comfortable and long lasting wear with a glossy-to-matte finish. They also are made with fresh pressed fruit (say what?!) making the smell of each of these SO beautiful and amazing in a lipstick. I love that such beautiful shades of lipstick can be so natural without a ton of chemicals too.
BITE Beauty is an amazing company - I did a lot of research on them once I received this VoxBox mainly because I had never heard of them before. They focus only on their lipsticks and that's definitely why they're so amazing at making these beautiful shades; they don't try to constantly expand, they just focus on what they're good at and that's making gorgeous and all natural shades of lipstick.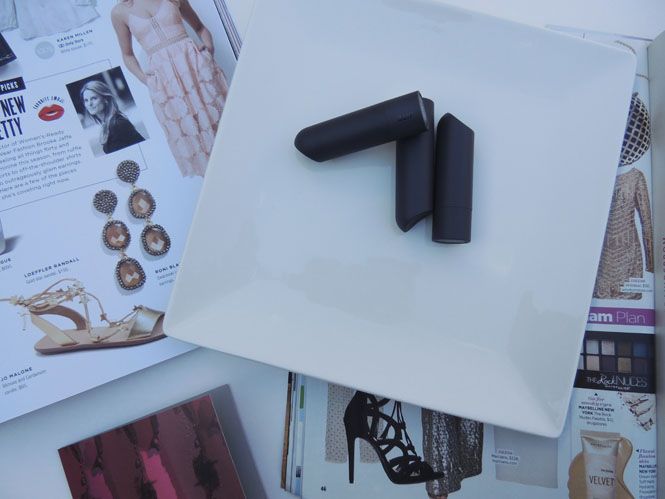 Matte lipsticks are a huge deal lately and I've never really liked the idea of these for myself but once I tried Amuse Bouche my opinion totally changed! When you put these shades on, they appear glossy and shiny for a little bit and they fade to matte. One thing I have noticed and LOVE is that even when it is just a matte lipstick, the brightness is still there and it really doesn't come off until you take it off! I usually don't like to reapply lipstick throughout the day either but with these I love to because of how soft they make my lips feel.
Here are what the shades look like: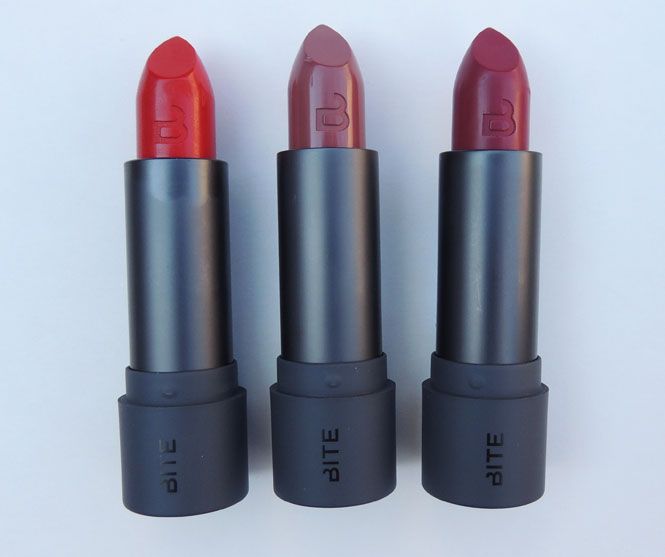 BITE prides themselves on the natural ingredients they use to make these lipsticks and I've never seen such beautiful shades! I can't believe how many there are too - this line is all new for Spring 2016 and the next color I try will most definitely be Kimchi/Shocking Pink!
Check out BITE Beauty's Instagram here, they have the coolest posts!
I'm so so happy with this brand and the shades I received in my VoxBox! I can't wait to try more colors and I highly recommend trying Amuse Bouche's new line if you're looking for some new shades for the warmer months!
Have you used Amuse Bouche before? What shade is your favorite?
XOXO
Bloglovin|Facebook|Pinterest|Instagram
I received these products complimentary for testing purposes via Influenster. This post may contain affiliate links. As always, all thoughts and opinions are my own.